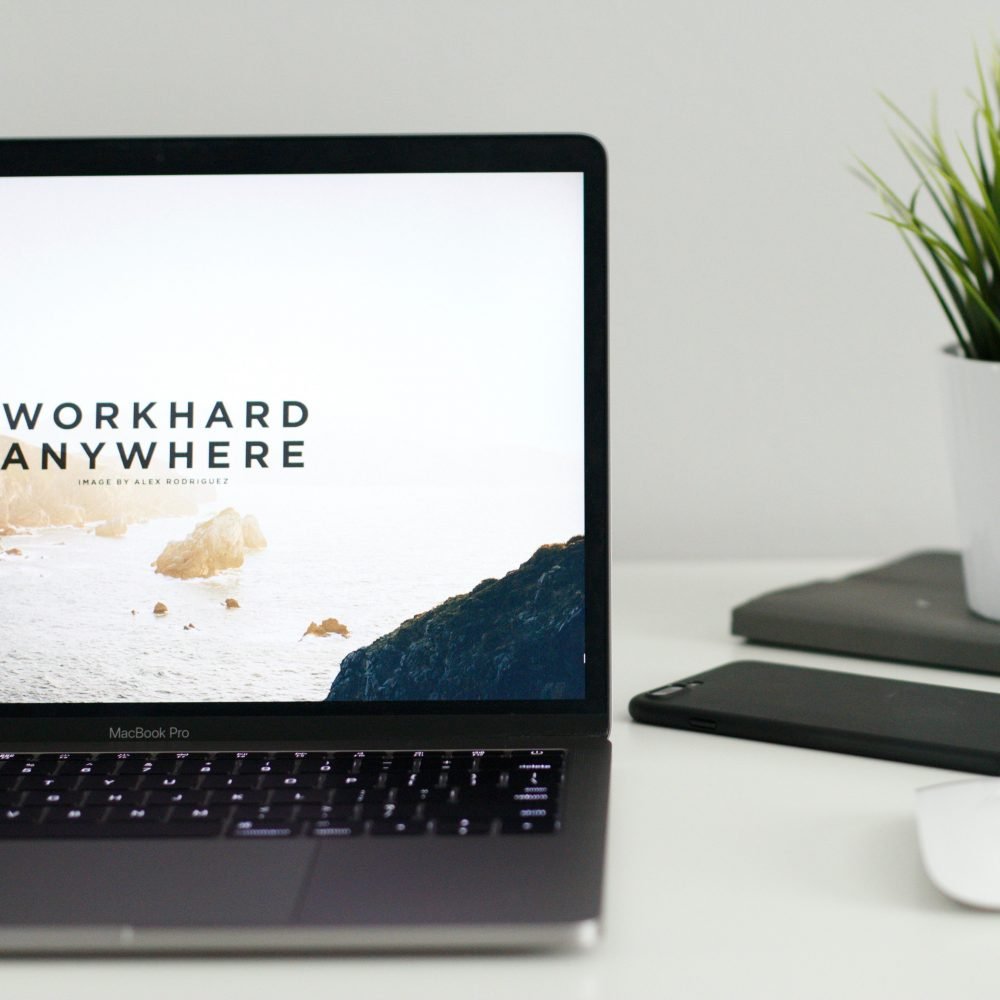 Over the course of history, pandemics have shaped and modified both cultural and labour paradigms. In recent times, COVID-19 restrictions have shown us that work, in all its various forms, will continue regardless of where our desk is located. Some of us have adapted rather well to this new way of working and are quite content to work from home. For others though, they desperately crave human connection and eagerly anticipate going into the office, if even for a few hours. This is understandable, as we are social creatures who seek human interaction. There is no substitute for accidental interactions with the coffee machine or the quick catch-up on the way to a meeting.
Do we still need an office space?
As it currently stands, the traditional office space as we know it, may have exceeded its expiration date. This begs the question, do we even need an office at all? The short answer is yes, but perhaps not in the traditional sense. We still require a place to meet and conduct business because a shared workspace encourages collaboration and creativity. Organizations that make a difference are ones that foster a culture of innovation, knowledge creation and collaboration. The modern office environment should be conducive to these essential criteria in order for businesses to thrive in today's world. It's time to reimagine our workspaces and work life.
United Co. is a shared workspace that offers premium facilities and flexible solutions to help small and medium sized businesses; as well as larger corporations looking for satellite offices to ensure productivity in post-pandemic times. We offer contemporary workspaces located in the city fringe, just outside Melbourne CBD with ease of access. Commuting is a breeze as we are close to public transport. If you like to avoid public transport and prefer to drive to work, we conveniently offer secure on-site parking for members and guests.
Flexible workspace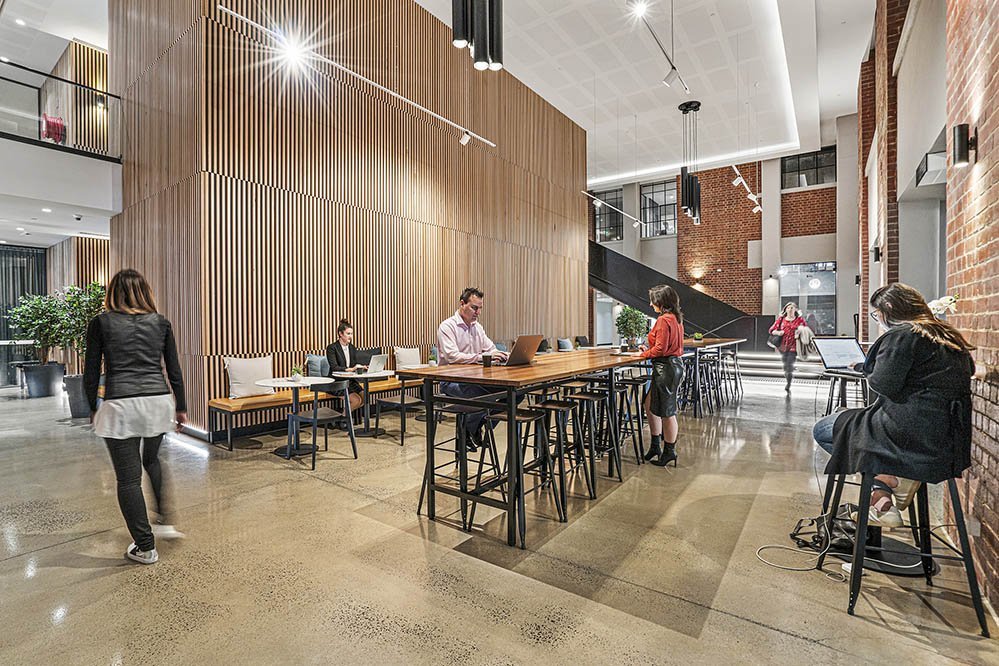 We have a range of versatile memberships so the work environment is adaptable to your needs as required; allowing you the freedom to focus on and grow your business and team. Coworking memberships are available for those who seek an option to complement and support working from home. Splitting your time from home office to work office can also break up the monotony of work.
If you are a parent who is juggling your work schedule as well as your children, we offer 24/7 access which will allow you the freedom to manage your busy schedule by allowing access to your work space at a time that suits you. This feature is also quite handy for entrepreneurs who might suddenly have a spark of inspiration in the early hours of the morning and feel compelled to begin creating. Because we know your creativity doesn't limit itself to regular business hours.
Virtual office service to help you work better remotely
If home is where your work is and the thought of commuting in peak hour traffic sounds nightmarish, then perhaps a virtual membership would suit you better. A virtual business address provides you with an address at our established Melbourne location giving your business instant credibility and a professional image. Sign up for virtual phone answering to make sure your phone is always answered by a professional receptionist anytime during business hours. Phone answering is tailored specifically for your business, maintaining your professional image. So, no matter where you are, or what you are doing, you can rest assured that your business will remain operational during trading hours. We will also handle your mail and packages so you never have to fret should you not be able to collect them in person. If you are out of town, we offer the convenience of mail forwarding to your nominated address, or we can scan and email your mail for you, so you can receive your mail without delay no matter where you are located at the time.
Learn the 8 Top reasons why working from home won't kill the office environment
Space to host meetings with clients or your team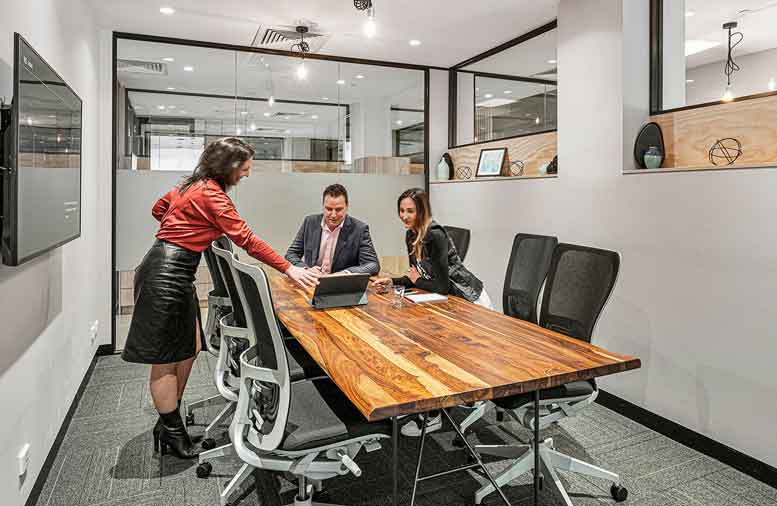 If you require a sophisticated and professional place to regularly meet with clients, contractors, or your own team, without having to establish an office – then a meeting room membership is an ideal option. Whether you require a two-person or 20-person space, for the hour or for the day, we have multiple meeting rooms to meet your needs. The service can provide you with an easy and cost-effective method to access a meeting space, while you keep working remotely.
With phone and video conferencing technology available in our meeting rooms, you can easily connect with team members who are working from home, in remote areas or elsewhere in the world. Our high-speed internet will ensure your video call never drops out and that synchronizing with the cloud is seamless.
United Co. supports local business
We are here to support you and your business needs by providing flexible, technological and adaptive options in an ultra-modern, collaborative and premium workspace. We have incorporated all the necessary changes in operations, in line with government regulations, to ensure that we provide a healthy work environment for all our members and guests. If you like to know more about our COVID-19 policy, you read more in this dedicated COVID-19 article.
If you would like to know more about how United Co. can assist your business, discuss your business needs with our team today. Book a free 15 consultation over the phone with our team.
Browse our website for more information on our products and services.