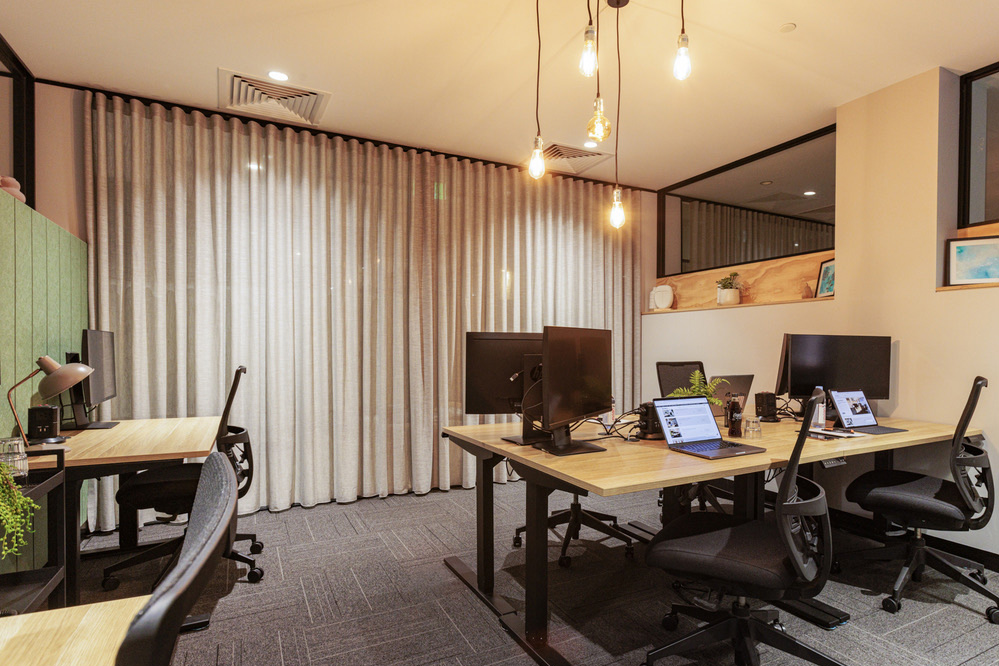 As the number of coworking spaces is growing rapidly, the demand for them has also increased significantly. Replacing old-school corporate offices and cubicles are modern, innovative coworking space with private offices that promote productivity and creativity.
With the changes in telecommunications services and digital workplace solutions, more businesses are now looking for the luxury of flexible office spaces where you can work remotely and remain in contact with team members.
What is a private office space?
When looking for private office space, it comes with flexible short and long-term memberships for private offices and generally accommodates between one and fifty people. If you are interested in leasing a new office space, it is worth considering fully furnished and serviced offices.
With open office space becoming extremely popular, a private office space provides workers with the privacy of a traditional office setup but is also equipped with so many amenities outside of it.
Private offices offer you 24/7 access to a secure workspace designed to maximize natural light and include premium ergonomic furnishings. Besides that, private office members can enjoy the use of other shared office facilities and an extensive wellness program, enabling them to be more productive and embrace work-life balance.
Hiring a private office cuts down the worry of furnishing and fitting out your own office. You can save the time it takes to design and fit out an office. Save the upfront expenses of office equipment and furnishings.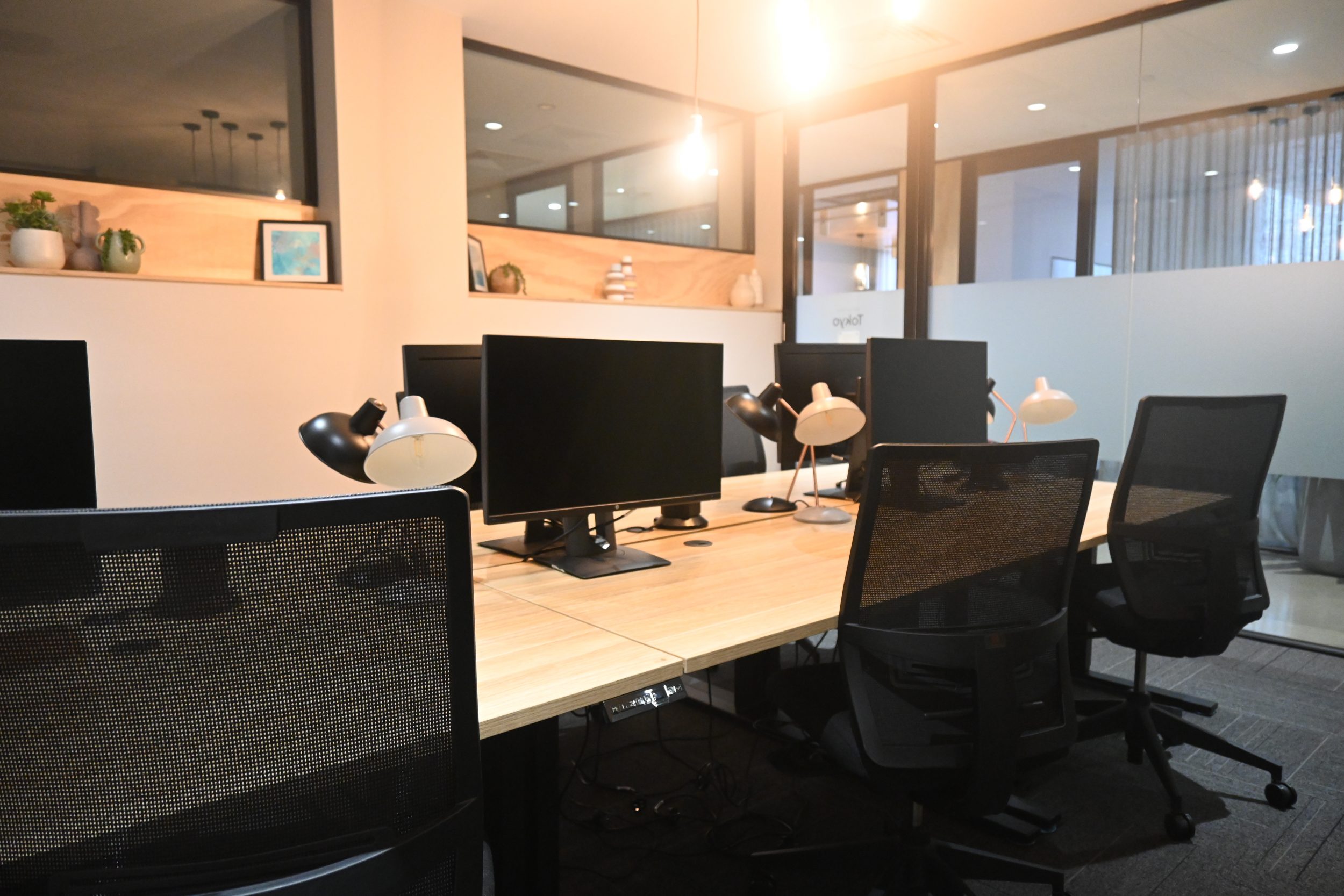 1. The benefits of private office space in co working spaces
Renting serviced private office space is a great solution for small businesses, entrepreneurs, and remote workers who value a flexible workspace, and privacy while maintaining social contact with team members and others from different industries.
Other benefits include providing your employee with a convenient location for small scaled team collaboration on projects, or just presenting the brand/company with professional conference rooms to impress clients, stakeholders and investors.
2. Privacy and security in a flexible workspace
Modern coworking spaces focus on wellness and work flexibility, using a serviced private office space means that you are getting your own separate offices for your business.
Going back to working in the office has been difficult but providing a private workspace helps bring remote employees back to the office, after the past year of pandemic working from home, while still maintaining the privacy of working in your own space.
A coworking space comes with a lot of opportunities for networking and developing interpersonal communication, but private spaces give employees their privacy moments to focus, and brainstorming session, or can be utilized as meeting rooms.
During vacation time, the private office is still protected within a highly secured space with the reception that only allows member access so vacation time employees don't have to worry about leaving personal stuff or work-related materials at their private office.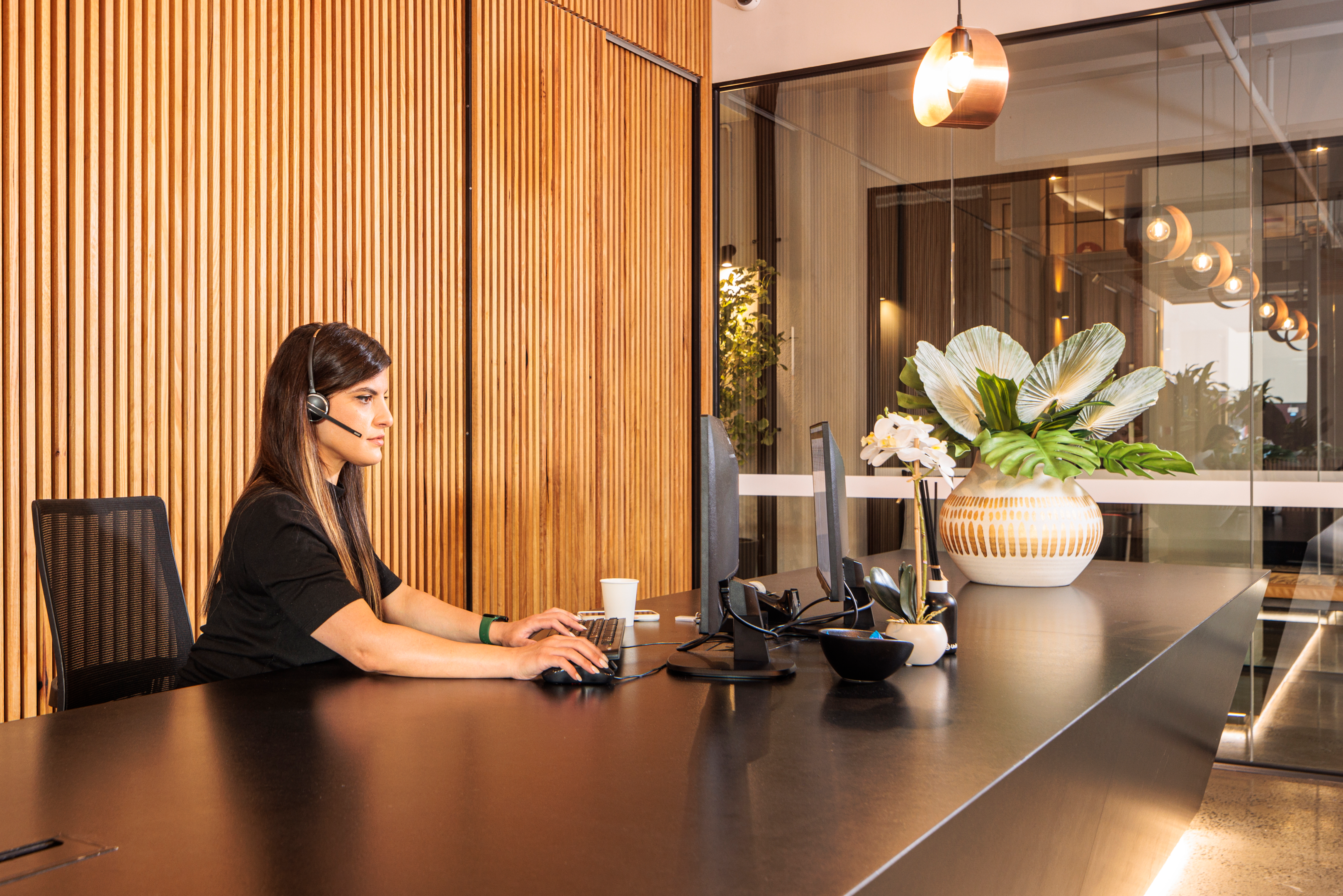 3. Enhance productivity and promote collaboration
We may all have noticed all the inconveniences and technical difficulties when it comes to working from home, the quality of Zoom calls is dependent on internet connectivity and bad connection has been known to delay and disrupt important meetings over time.
By leasing a private office, employees have greater control over the right image during a video chat and portray a more professional look.
The private office is usually equipped with cutting-edge tools that could help your business stand out in professional settings.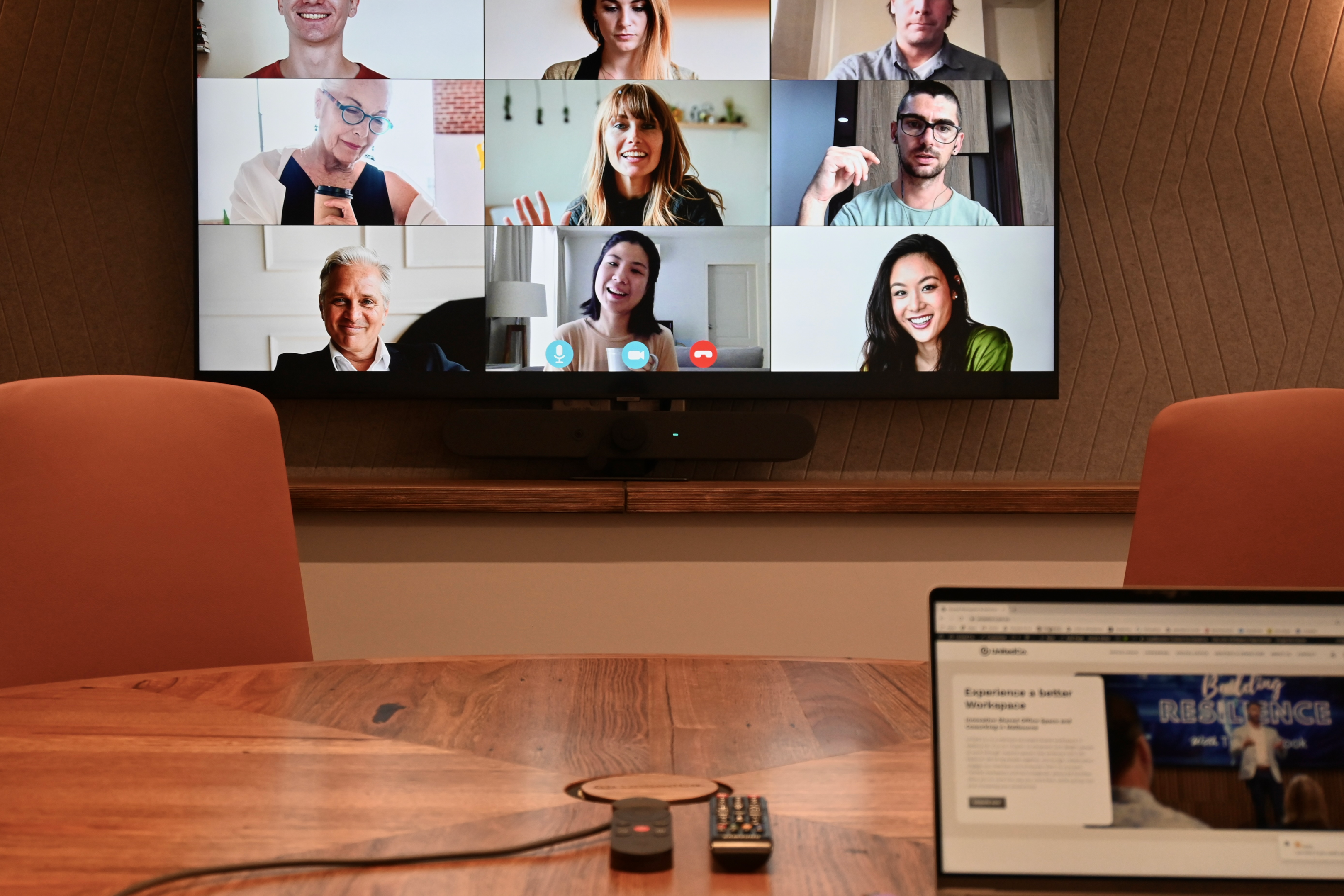 Being able to work in a private office and also networking in a shared working space balance out employees' social battery and mood, resulting in better productivity.
A coworking space comes with many advantages in terms of facilities and networking. Providing other employee perks of working in a shared amenities and innovative environment enhances productivity, especially with 24/7 access, working hours have never been more flexible for employees that are working remotely.
4. Cost efficient
When working in a private office, there are a lot of costs involved that a business needs to cover including water cooler, cubicles, boardrooms, TVs, presentation aids and projectors, office computers, printers, scan and fax machines; all of these overhead costs can quickly mount up to tens of thousands.
Along with buying office furniture and equipment, you also need to hire team members or engage contractors to maintain the equipment and pay for pricey repairs.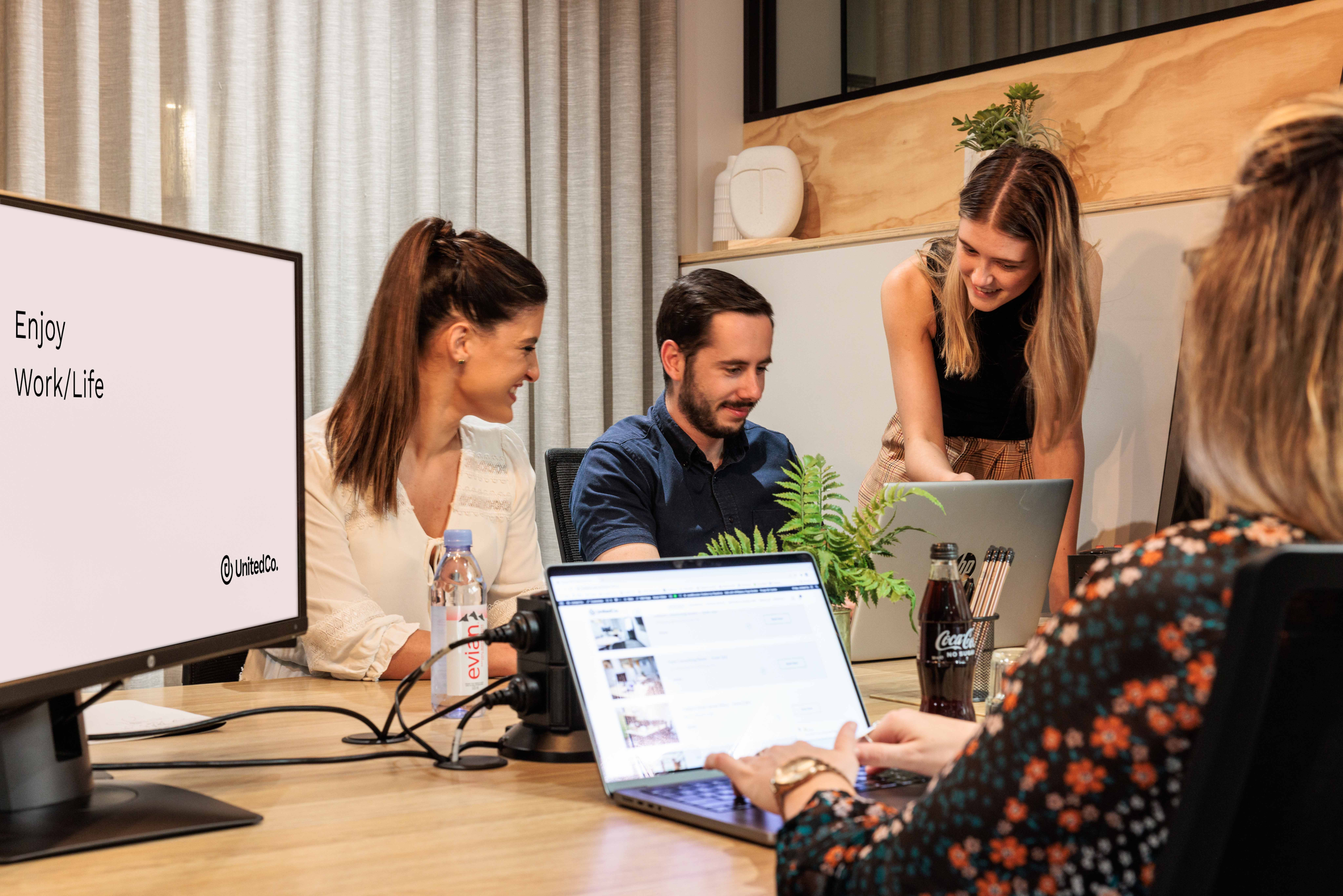 Equipping a private workspace is like furnishing an empty apartment, there are so many overhead costs that need to be taken into consideration.
Not to mention hiring a private office, working out the bills, and calculating all the costs. Don't waste money on all of these when you can look for a private office space for your business, with the benefit of cutting down unnecessary costs.
5. Better health within a shared office facility
Private office spaces within a coworking space come with a lot of advantages such as 24/7 access, flexible private office space, hot desk space, access to shared breakout spaces and common areas, and meeting and conference rooms with advanced technology for sessions with clients.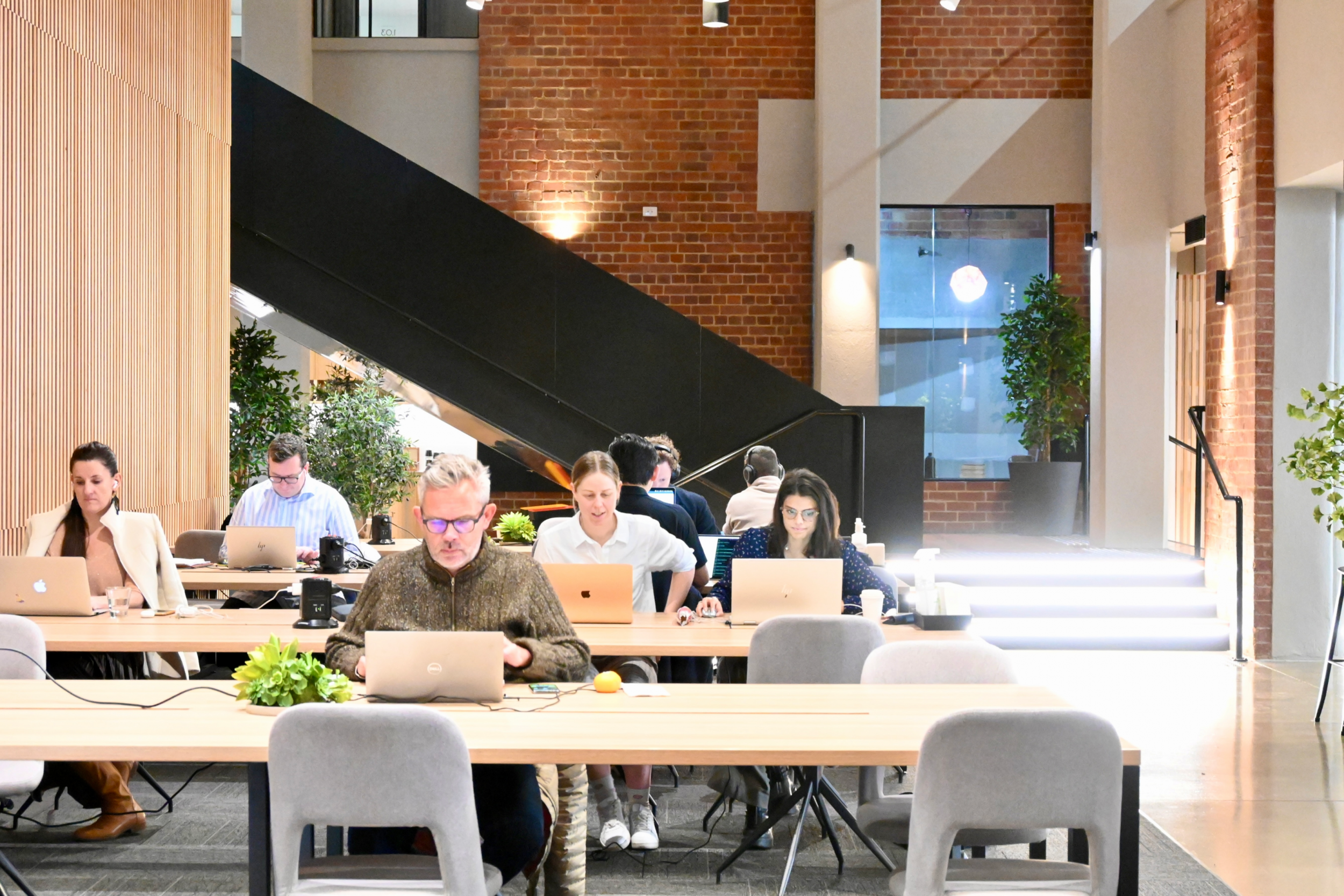 Members are allowed to use all the shared amenities including gyms with free equipment, physical space to relax and wind down for a nap in the quiet room, and fully equipped kitchens with coffee and tea stations, daily stocked treats, and fresh fruits. All are available in one private space.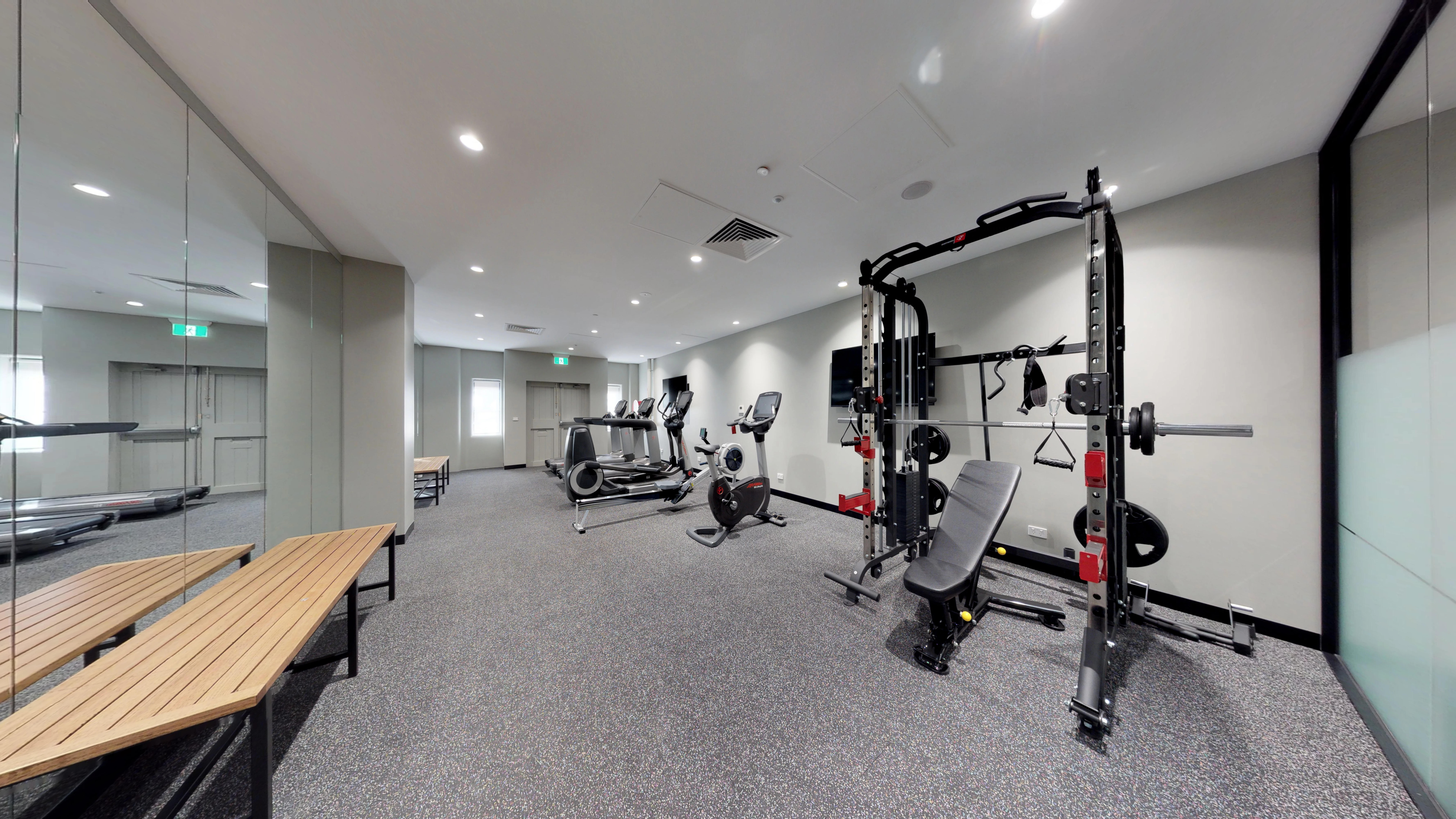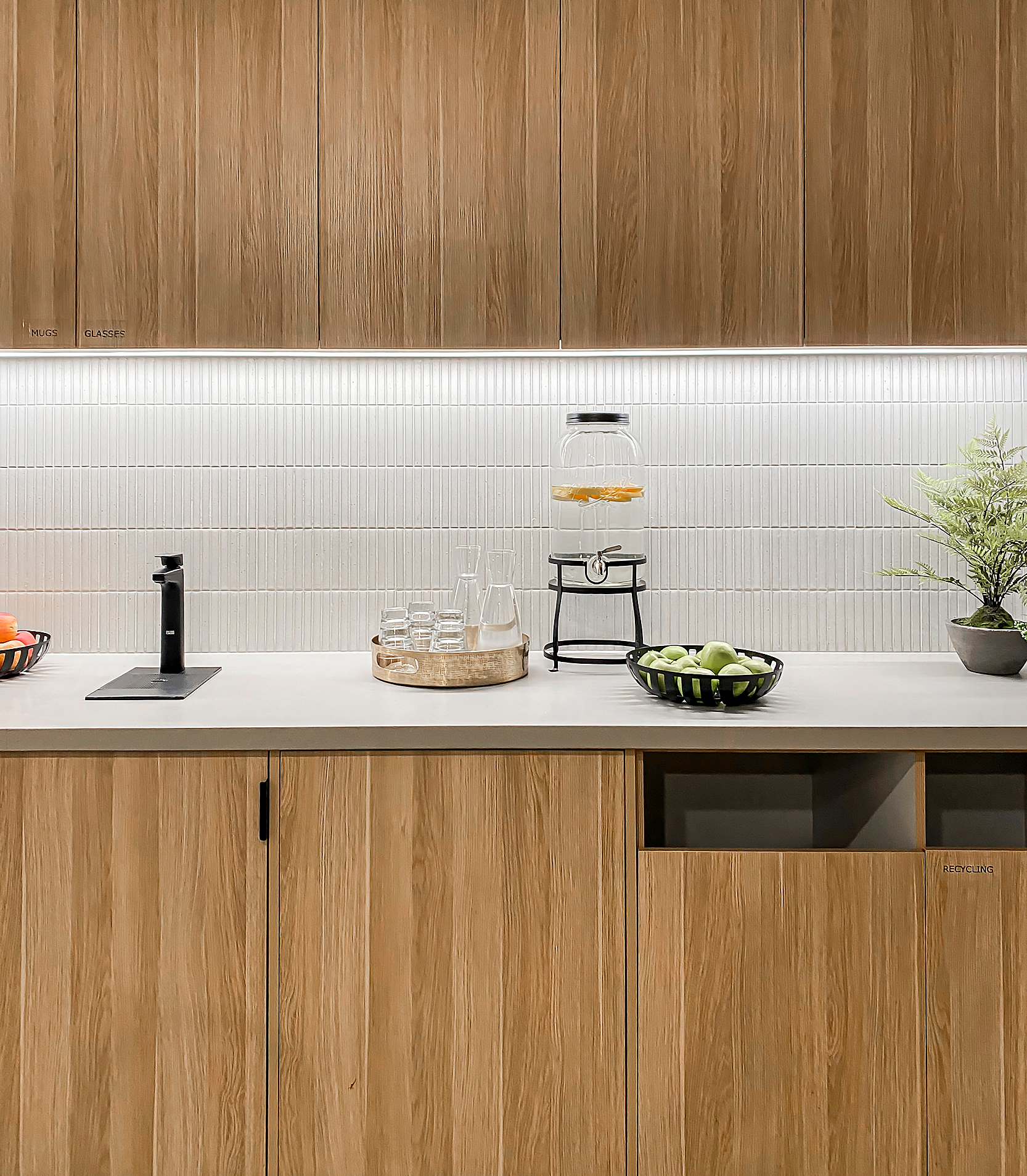 Flexible serviced office space in Melbourne
United Co. offers flexible short and long-term memberships for private offices accommodating Entrepreneurs and small business with 1-50 team members. Our innovative offices, with sit-to-stand desk setup encourage a healthy atmosphere and enhance general productivity. Cosy break-out spaces to concentrate and allow for minimal distractions and members' benefits.
For a larger company, we offer private office space and large office suites. Private office suites range from mid-sized to large enterprise suites with a range of dedicated facilities.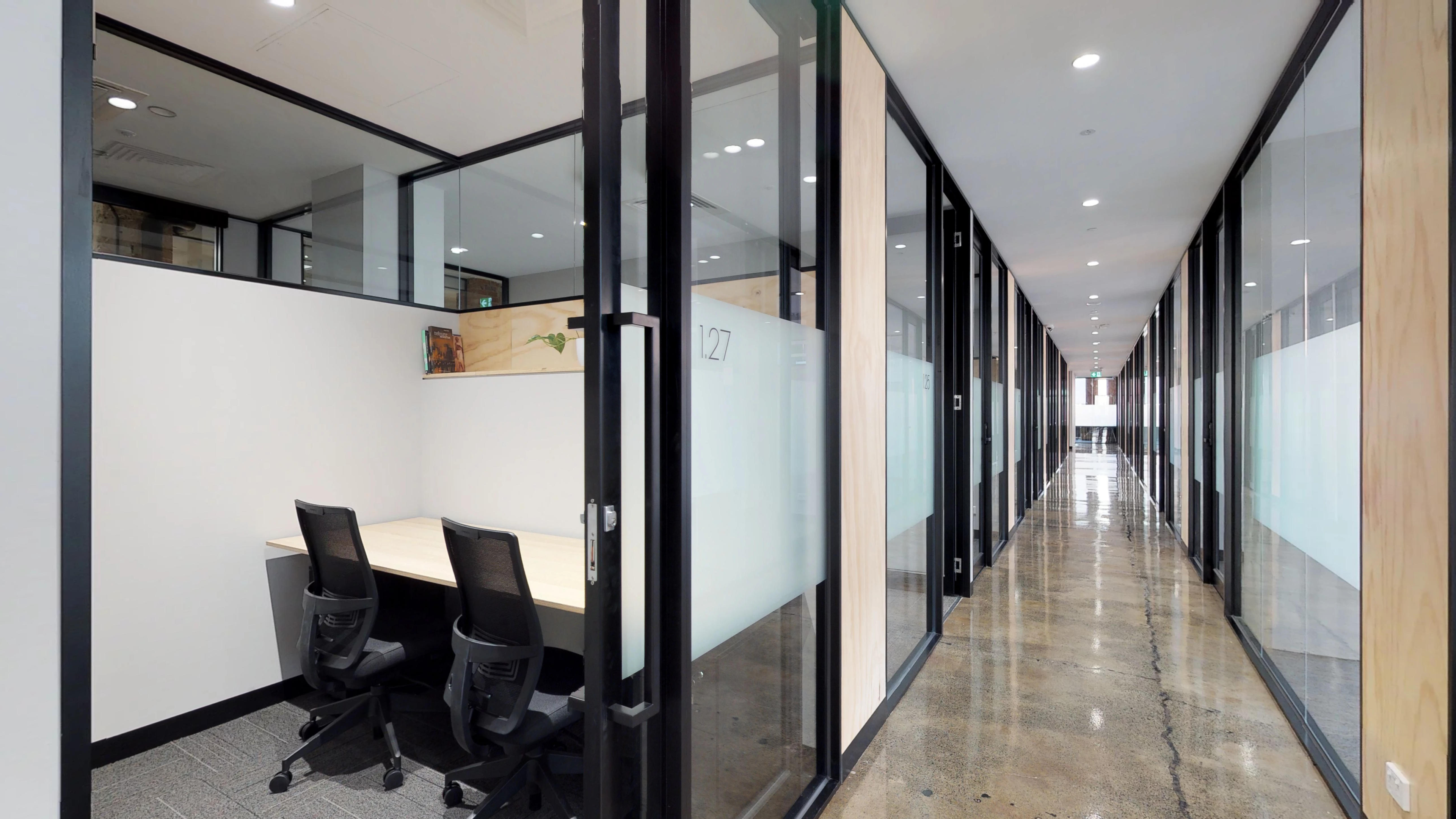 If you are looking for a new private office to lease it is worth considering our innovative fully furnished and serviced offices in Melbourne.
United Co. in-house coffee shop offers a great variety of breakfast and lunch options, open from 7 AM to 4 PM, Monday to Friday, and delivered to your desk. Additionally, Eight Grains provides many catering options for meetings and events.
Serviced private office members gain 24/7 use of a secure workspace designed to maximize natural light and premium ergonomic furnishings. United Co. private offices offer members our shared office facilities and an extensive wellness program, enabling them to be more productive and embrace work-life balance.
For further information about the private office for business, head over to the United Co. Website.