In-House Cafe With Healthy Food in Fitzroy Melbourne
Eight Grains Feedstore offers healthy breakfast and lunch options to keep you satisfied throughout the workday. Whether you are lunching with clients, planning a meeting that requires catering or need a quick bite to eat, you will find everything you need within United Co. Our inhouse cafe offers specialty coffee and tea, a range of daily fresh salads, wraps, sandwiches and hot food. Dine in, takeaway or have your food and drinks delivered straight to your desk.
GET IN TOUCH
GET IN TOUCH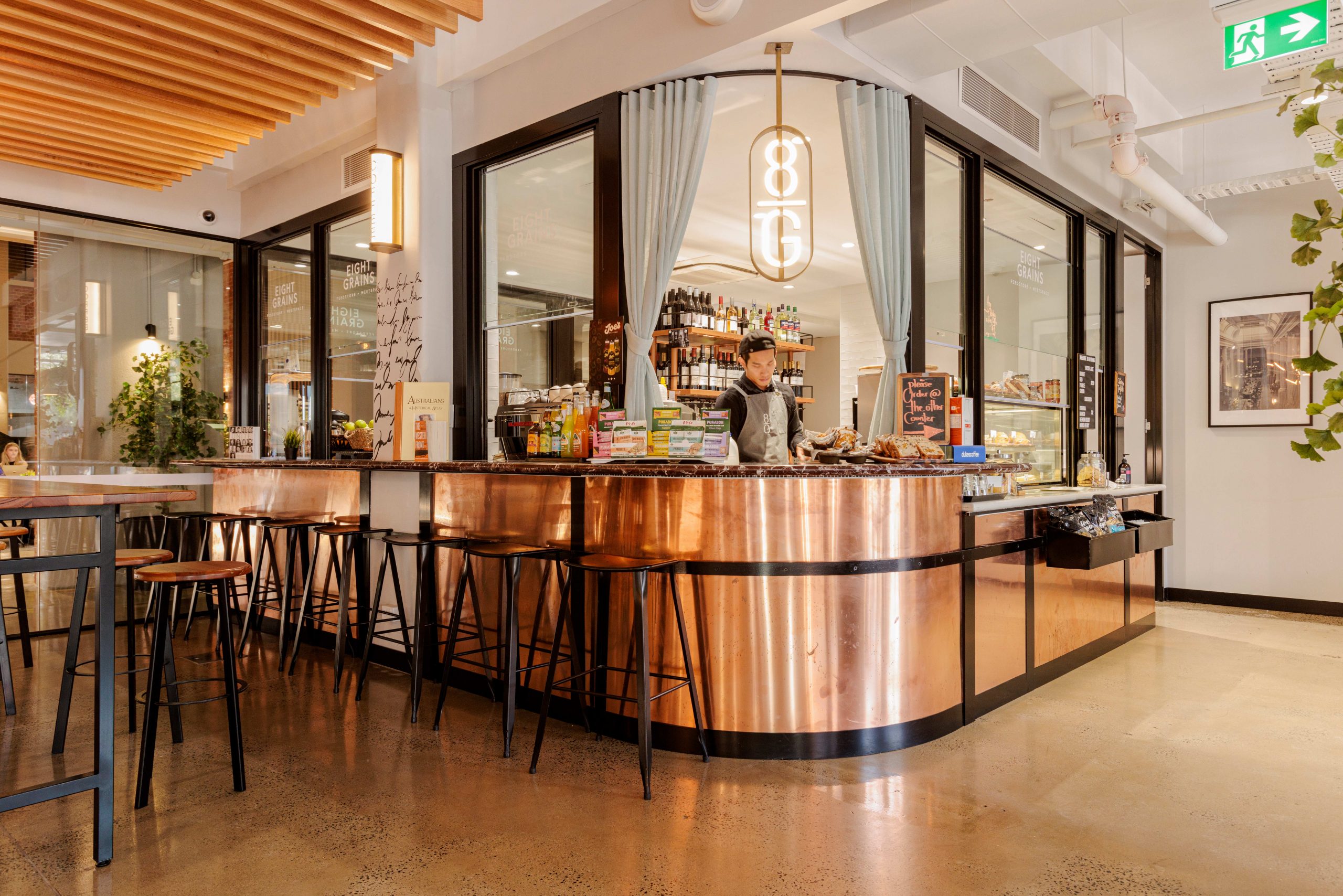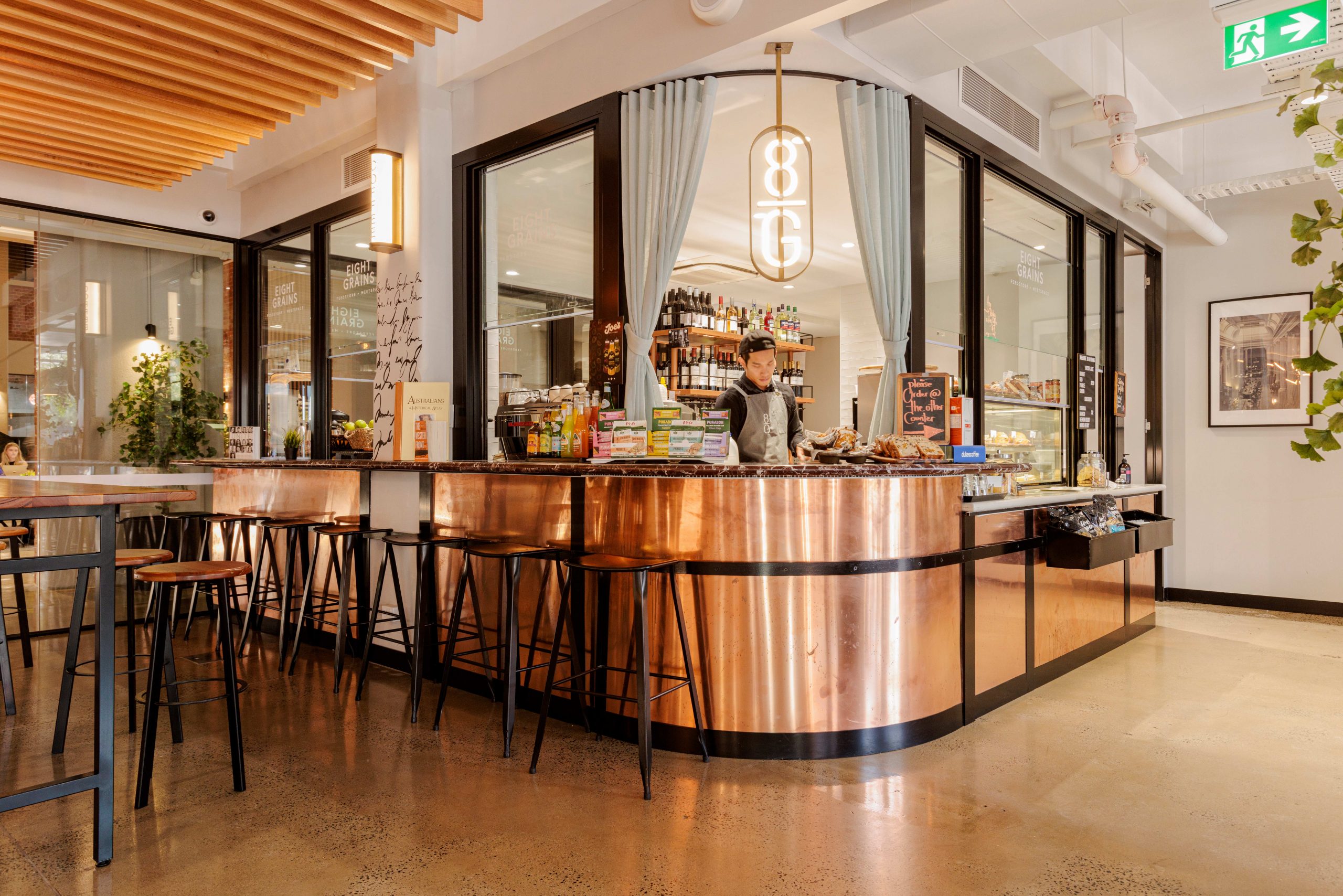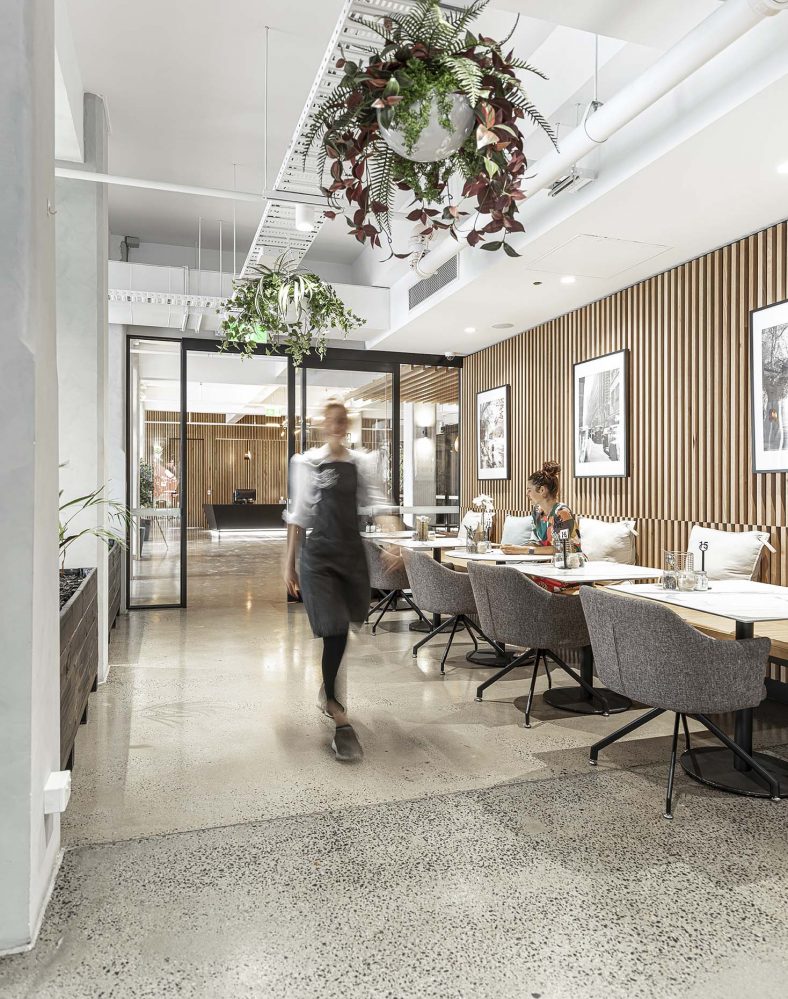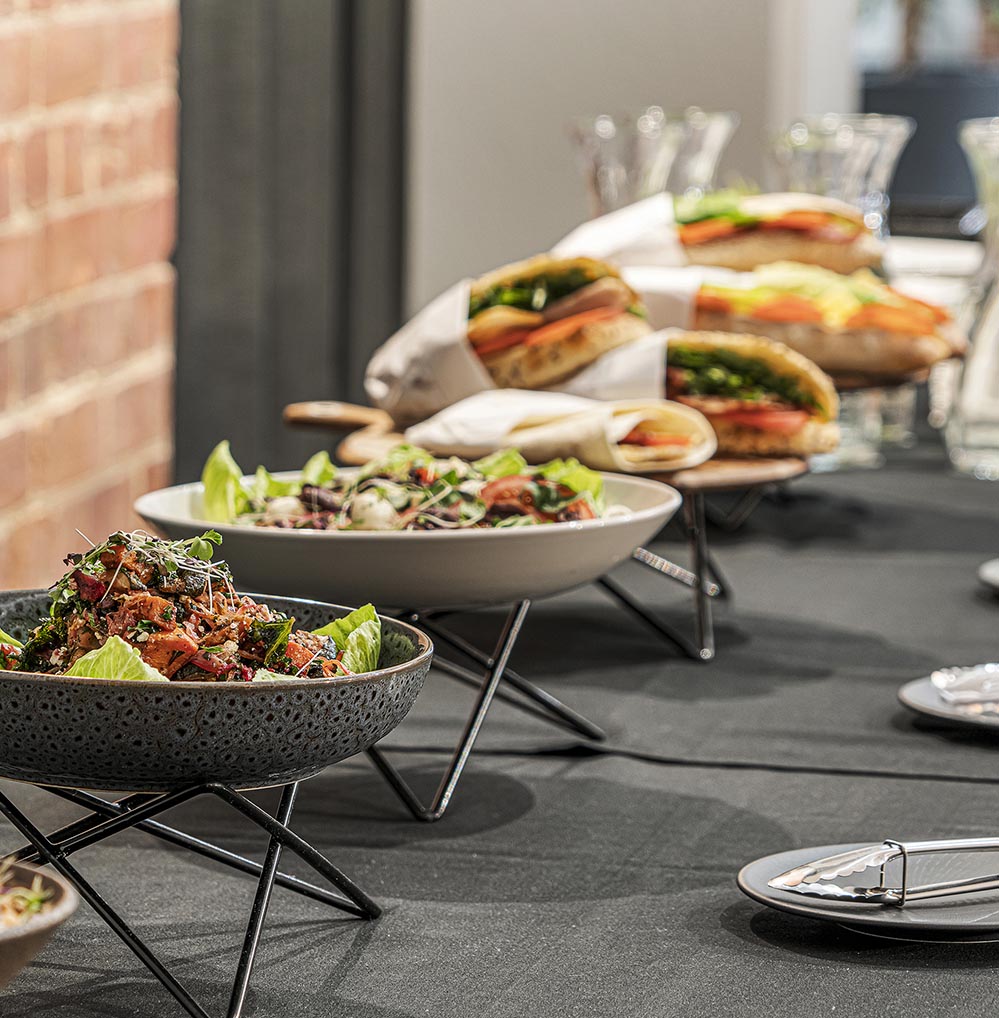 Catering for Meetings and Corporate Events
Our inhouse cafe conveniently offers a range of catering options to compliment your corporate event.
United Co. offers space and catering options to host a range of corporate events for small or large groups up to 150 people.
Team meetings
Workshops and seminars
Strategy and brainstorming sessions
Training sessions
Boardroom meetings
Conferences
Product launches and presentations
Networking events
Company celebrations
We offer a range of catering options to compliment your next corporate event. Options include:
A la carte and buffet style catering
Pastries, cereal and continental breakfast
Finger sandwiches, bagels, wraps, and salads for lunch
Morning and afternoon tea with snacks
Grazing tables
Coffee, tea, drinks and alcohol packages
Canapes for larger cocktail style functions
Review and download our catering menu here.
We are excited to use fresh local produce and specialty coffee and be able to cater to dietary requirements with gluten free, vegetarian and vegan options available daily.
Our cafe is open 5 days a week from Monday to Friday.
Venue hire at Eight Grains and United Co. is available 7 days a week. Contact us today to discuss catering and venue hire options for your next corporate event.
ENQUIRE NOW
United Co. offers a range of services to support you in your professional life
Frequently Asked Questions
If you are organising a gathering, casual meeting or team lunch, you can reserve a table at our in house cafe by calling us on 03 7018 8899 or making an enquiry with our front of house team.
United Co. members can call the cafe and place their order over the phone. We will deliver your coffee, lunch or snack order directly to your desk or you can opt to pick it up at the cafe.
Our cafe is available for functions outside of the usual business hours. Please enquire with the United Co. event coordinator for more information.
What our Members Say about United Co. 
"Cool place to work, extremely friendly staff, great common areas."
Devin Agnew