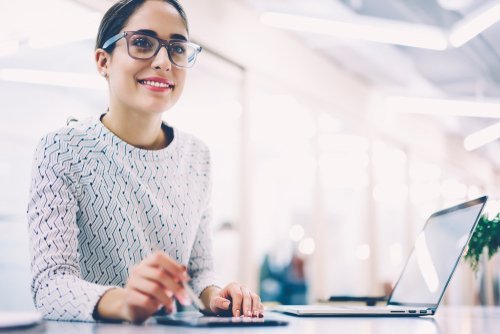 So you started a business. You are happy working from home, but you like the idea of a professional office address. Maybe your business is slowly growing, but you are not quite ready to take an office. Perhaps you are thinking of expanding your business with another office location. Keep reading to find out how a virtual office plan can help your business grow. 
1. Protect Your Privacy
Running your business from home gives you flexibility. You have a comfortable home office set up and you are able to work whenever inspiration strikes. However, the idea that all your suppliers and customers know where you live and have access to your personal mobile number is probably not that appealing to you. A virtual office plan provides you with a local phone number and business address you can use for your website, listings and business cards. So there is no need to share your personal information with anyone.
2. Ensure Business Continuity
You probably work hard to grow your business. This means you spend a lot of time in meetings and on the phone. Perhaps you spend a lot of time out of the office or regularly travel for business. Maybe you have other commitments that mean you are not always able to attend to calls and business enquiries. A virtual office plan can give you peace of mind. Knowing someone will be able to manage your mail, parcels and attend to phone calls, no matter where you are.
3. Never Miss a Phone Call
When you are trying to grow your business you cannot afford to miss any phone calls. Phone calls are high intent inquiries. Any call can mean new business. If you are unable to answer calls, there is a good chance you are losing out. Likewise, when you are unable to take phone calls from existing customers, you could be losing out on repeat business. People will not always leave a message on your voicemail. Offering a good product isn't enough to gain market share. Customer service is a key element of building a good reputation and growing your business. You do not want your business to get a bad reputation because your customers are unable to reach you. A virtual office plan with phone answering service will ensure you never miss a call. Your virtual receptionist will answer all your calls during regular business hours in your company name and script. Essentially a virtual office plan gives you access to a professional full time receptionist without the need to hire and train an employee. 
4. Create a Professional Business Image with a Virtual Office Address
Perception is everything. You may be happy to run your business from home. Even in 2020, with so many people working from home as a result of the pandemic, we still expect a business to be located at an office. Not in a residential apartment complex or a suburban home. A virtual office plan will give you access to a premium office address. This will help you to establish a professional image for your business. No one has to know you really run your business from the comforts of your home.
5. A Virtual Office Address Helps Your Business Look Bigger
If you work from home a virtual office makes it look like you have an established office. If your business is located in a small town an office address in a major city like Melbourne will make your business look bigger. A Melbourne virtual office address for a business located in Sydney will make it look like you are present in both major Australian cities. And the perception of a larger business in a more prestigious location can help your business grow.
6. Explore the New Markets
If your business is already established, you may be thinking about expanding to other cities or even internationally. If you're thinking about expanding your business in Australia it is essential to have a presence in at least one of the major capital cities. In March 2020 the Australian Bureau of Statistics reported a 2.3 % growth rate for Melbourne. This makes Melbourne the fastest growing and second largest city in Australia. With a large port, international airport and a population of 5 million people Melbourne is an attractive location for both Australian and international businesses. If you are looking for a professional Melbourne office address, United Co. can assist your business with a virtual office plan and a range of other services to support your business growth.
7. Save Time
You are, no doubt, very passionate about your business. You love running your own business and work hard every day. You often work during the evening and on weekends to ensure your customers get response in a timely manner. Sometimes there is just not enough time in a day. 
The are a number of ways a virtual office can help you save time
Call answering and screening

Mail handling means you can have your mail forwarded

Alternatively United Co. Offers virtual office members the option to have mail opened, scanned and emailed

No need to collect mail from your PO Box

Less time wasted on administrative work

No daily commute because your can run your business from anywhere
8. Save Cost
While you are growing your business you need to make sure you have maximum cash flow available to keep your business going. You want to make sure you do not waste money on unnecessary overheads and that you have enough cash available to be able to expand your business.
A virtual office plan can help you save cost
No need for a PO Box

No need for a second mobile phone and phone subscription

No cost of office leasing and fit out

No need to employ a full time receptionist 
A Melbourne virtual office at United Co. offers you all that and more for a low monthly fee.
About United Co. Virtual Office Plans
United Co. is a Business Centre in Melbourne offering a range of services to support business. A virtual office plan at United Co. Includes:
Local Melbourne phone number

Use of our prestigious Melbourne office address

Professional phone answering service

Use of soft phone app to make and receive phone calls on your mobile phone or computer

Mail handling

Secure storage of mail and courier parcels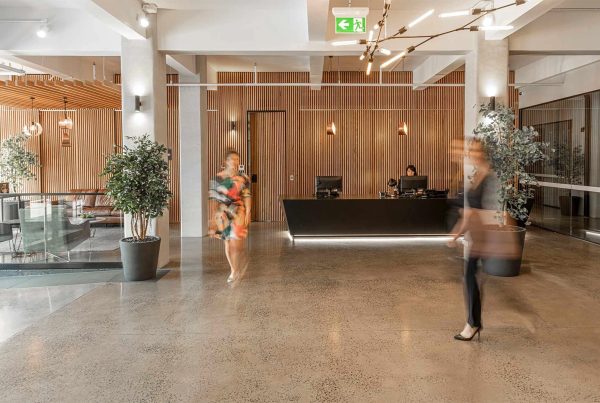 Virtual office space is a type of workspace that allows individuals or businesses to have a professional presence without physically occupying a traditional office space. In a virtual office setup,…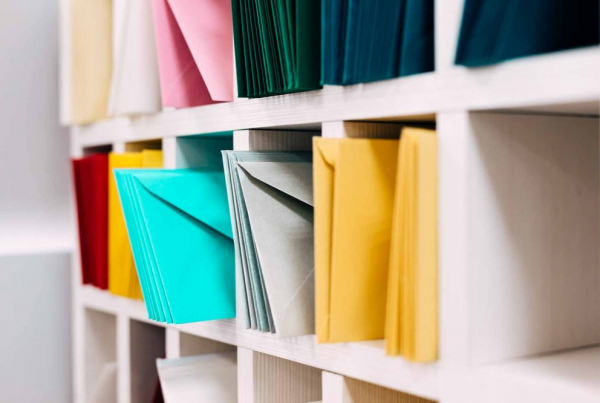 The concept of a Virtual Business Address is gradually making significant changes in the growth of small businesses, entrepreneurs, people who are working from home and hybrid workers. It was…
If you do not need a full virtual office plan United Co. offers other Virtual Memberships
To support further growth of your business in Melbourne United Co. provides
Get started with a Melbourne Virtual Office
To sign up for a virtual office you simply fill out the application online. Your virtual service will up and running within a business day.