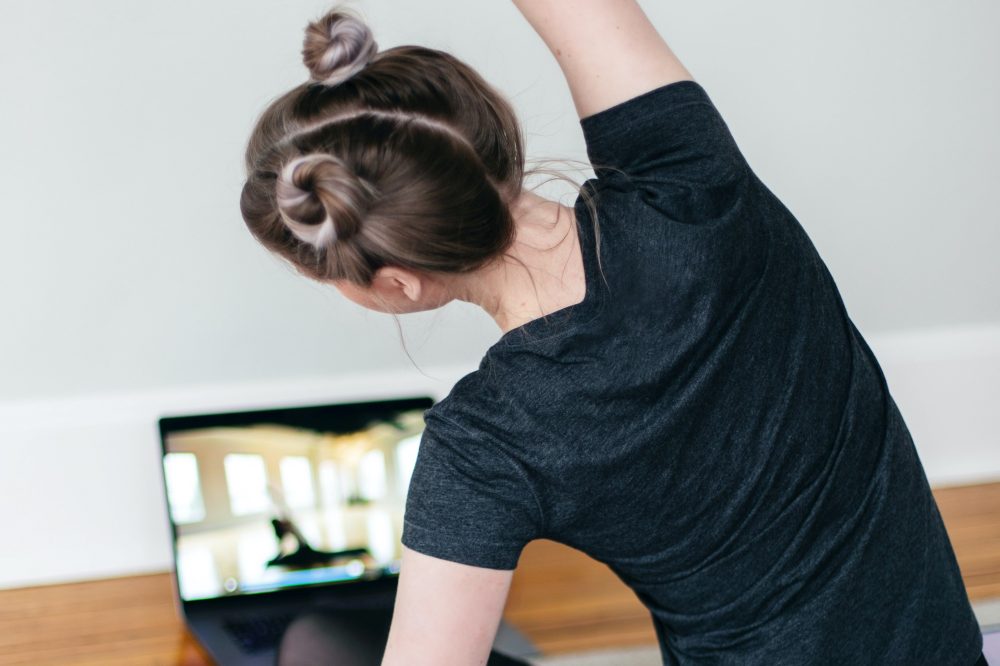 Victorians are adjusting once again to an increased level of Coronavirus restrictions. Victoria is under stage 3 restrictions and Melbournians are now stuck at home with stage 4 lockdown in place. With sporting facilities and regular activities shut down, taking care of our physical health is more challenging than ever before. We have put together a list of ways for you to look after your physical wellbeing during lockdown. The good thing is, some of these are completely free!
Maintain your Wellness while Working From Home
While you are working from home you may not have the same workspace setup as the one you are used to in the office. You may enjoy the lack of commute, but when your home turns into your workplace it can be hard to set the boundaries.
Set boundaries between work and home life
Try to set up a designated workspace for yourself. It can be hard to stay on top of your work while working from home. Especially if you suddenly have to share your makeshift office with kids, pets, spouses or house mates. You may struggle to combine work with homeschooling. If you need help to stay on top of things you may benefit from our virtual office services. We can take messages while you are unable to answer phone calls and take some administrative load of your hands. If you like to know more you can find more information HERE →
Try to stick to a regular routine
Do not fall in the trap of letting a flexible work schedule take over your whole day. Maintain a strict schedule, with breaks and time away from your screens. Make sure you set yourself a consistent end-of-day knock-off time.
Be sure to get some fresh air and natural daylight
Go for a run, walk, cycle or do your daily exercise outside in your local park. Just 15 minutes a day outside can help your body generate melatonin which makes you feel better and helps you stay healthy and positive.
Stay connected and check in with colleagues, friends and neighbours
Regularly check in with your colleagues over the phone and not just by email. Friends and family can be pillars of strength and support. Stay in touch over the phone or set up a video call. Perhaps give that person you haven't spoken to for a while a call to check in. Your phone call will be as beneficial to the receiver as it is to you.
Exercise regularly and set yourself a challenge
Staying physically healthy is important and will also help you to maintain your mental health. Although lockdown has restricted our movements, you should not allow this to hinder your fitness goals. Creativity is key. To help you out, we listed 8 apps that our team likes to use to stay fit during lockdown.
8 Apps to Improve Your Physical Health at Home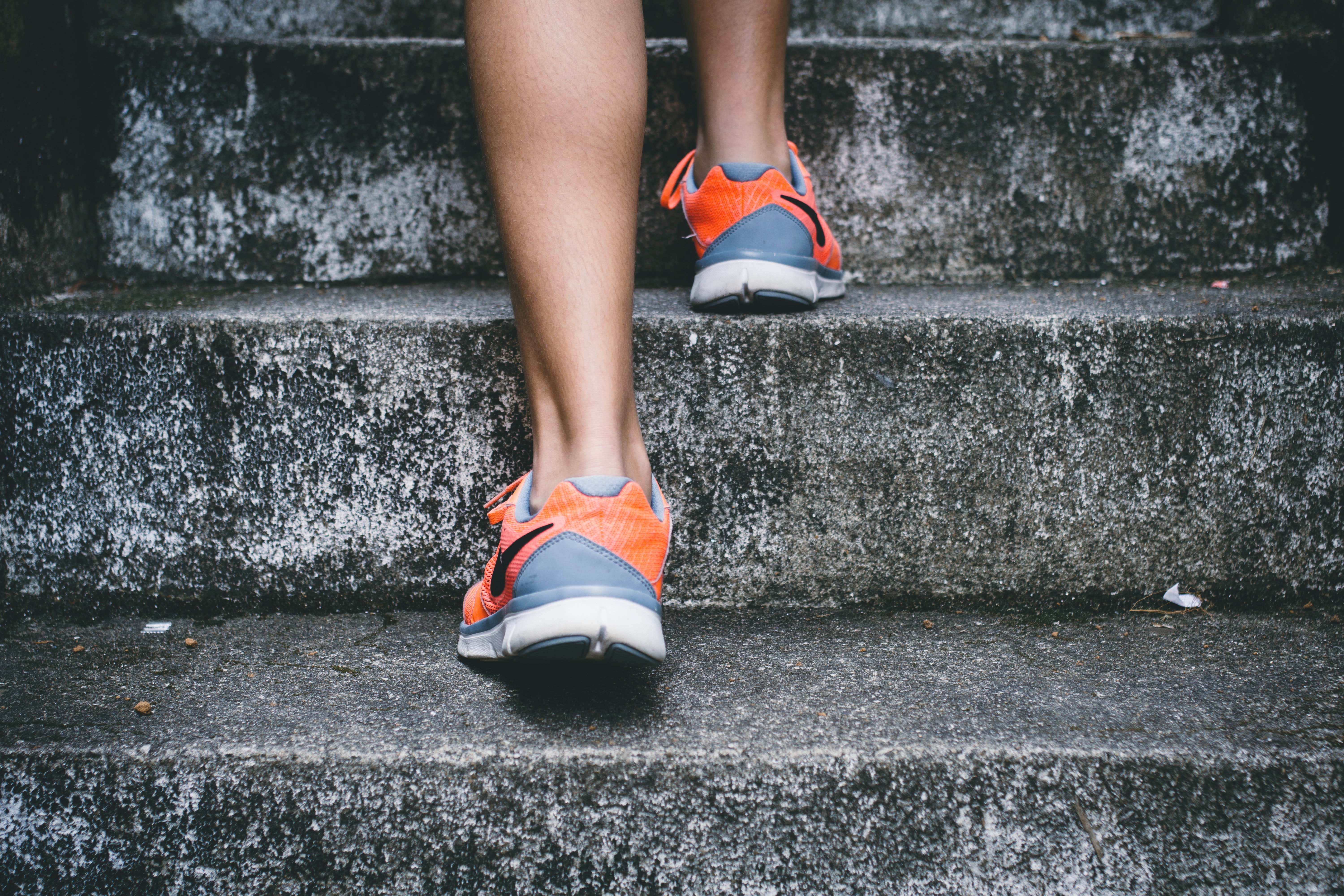 As Stephen Covey – renowned author of The 7 Habits of Highly Effective People – said, "We see the world, not as it is, but as we are – or, as we are conditioned to see it." Life is largely about perspective, and as challenging as this coronavirus time is, perhaps now is the ideal time to focus on developing some new healthy routines to work on our physical well being. There is an appropriate maxim that states that in the middle of difficulty lies opportunity. Here is a list of our favourite home workout apps.
Zombies, Run!
As described by the creators, Zombies, Run! "is an ultra-immersive running game and audio adventure…Every run becomes a mission where you're the hero, with our immersive audio drama putting you at the centre of your very own zombie adventure story." Quite a fun and unique take on the usual running apps. This app is available on IOS and Android. The app is free but offers in-app purchases with more advanced features.
C25K
Want to take up running, but Zombies are not your style? C25K literally stands for Couch to 5K. The app helps you get off the couch and run 5 kilometers within 8 weeks. Since we Melbournians aren't allowed to be more than 5km from our homes, that is exactly what we need right now. The training program recommends 30 minute workouts 3 times a week and guides you through your workout with an audio coach. There is a free version available on android and IOS and if you like it you can sign up for the pro version with more advanced features or move on to the Couch 2 10K program.
Daily Yoga
If running isn't your cup to tea, then some yoga might be in order. This app has various levels so all levels can utilise its functions. With plenty of guided programmes and meditations, this would be an ideal option for you to try. The good thing is, you don't even have to leave your home. So even if you are forced to isolate at home you can continue your workout. This app is available on IOS and Android. The basic app is free, you can upgrade to a paid subscription to unlock more features.
Centr
Founded by Chris Hemsworth, this app offers a well rounded fitness, nutrition and mindfulness program to look after your general health. The program allows you to access a variety of different workouts, meal plans to keep up your nutrition as well as mindfulness exercises to help you incorporate some downtime in your daily routine. Centr is available on Android and IOS. You get a 7 day free trial, and if you like it you can sign up for a plan starting at $10 /month.
7 Minutes Workout
If you are juggling working from home and children home learning, you may simply just not have the time to spend on a workout. This app might just be the answer. 7 minutes of exercise is most definitely a digestible time to invest into one's health and fitness. Daily HIIT exercises with no equipment can easily be done at home. Should you feel the need to take on something more challenging, you can opt to complete the 30 Day Challenge. This app is available for free on IOS and Android, you can upgrade to the pro version to unlock more features.
Nike training Club
Nike offers an app with more than 185 equipment free workouts you can easily do at home or at your local park. The app offers class style fitness exercises at different levels from beginner to expert as well as nutrition tips and wellness exercises to help you sleep better. It is available on android and IOS and completely free. Just do it.
YouTube
There is an abundance of fitness videos on Youtube that are created specifically for the at- home workout. YouTube is the perfect way to explore new workout styles and fitness regimes. You can find workout from beginner to expert from enthusiastic home style bloggers as well as fitness experts. You may discover completely new ways to work out, that you can continue to do at home or take up at the gym once restrictions ease.
Steptember – Charity Fundraiser Challenge
If you are in Melbourne during stage 4 lockdown, you get one hour each day to go outside for exercise. Make sure you go out for a walk and soak in the sunshine and fresh air. It will help to clear your head, unwind and assist in alleviating feelings of anxiety and stress. If you enjoy walking or running, while you are at it, you may like to take on a challenge and support a good cause. Join Steptember to raise awareness and funds for cerebral palsy while maintaining a healthy lifestyle. This app is available on IOS and Android. The app is free and designed to track and share your progress for the steptember challenge.
Workplace Wellness
Once restrictions ease and you eventually return to the office, be sure to continue your healthy habits at work. United Co. offers an extensive wellness program to help members embrace work-life balance. We offer members regular yoga classes and an onsite gym to help them stay fit while they are at work.
You can find more information on United Co's Wellness program HERE →
Mental Health during Lockdown
It is just as important to take care of your mental health as it is to exercise regularly, especially during lockdown. Exercise helps us to keep on top of our mental health as well, but you may want to incorporate a little mindfulness exercise into your daily routine to help you stay focused and on track.
If you like to learn more, read our blog on mental well being while working from home.
Seek help if you are struggling to stay positive
It is only natural that while being virtually imprisoned in our homes, fighting an invisible foe, negative emotions surface and fester. Negative feelings will creep in but should never be discounted.
If you find it hard to cope with the current situation there are a number of organisations you can reach out to for professional help. The first step is always the hardest, but I implore you to use the resources that have been made available to you.
Lifeline on 13 11 14
1800RESPECT on 1800 737 732
Safe Steps on 1800 015 188
Kids Helpline on 1800 551 800
MensLine Australia on 1300 789 978
Suicide Call Back Service on 1300 659 467
Beyond Blue on 1300 224 636
Headspace on 1800 650 890
ReachOut at au.reachout.com
About United Co.
United Co. is a wellness focussed shared workspace. We offer a range of services to help you work better.
If you like know more follow the links below for more information on our services.
Questions?
If you like to speak to a member of our team, please do not hesitate to get in touch and contact us today.