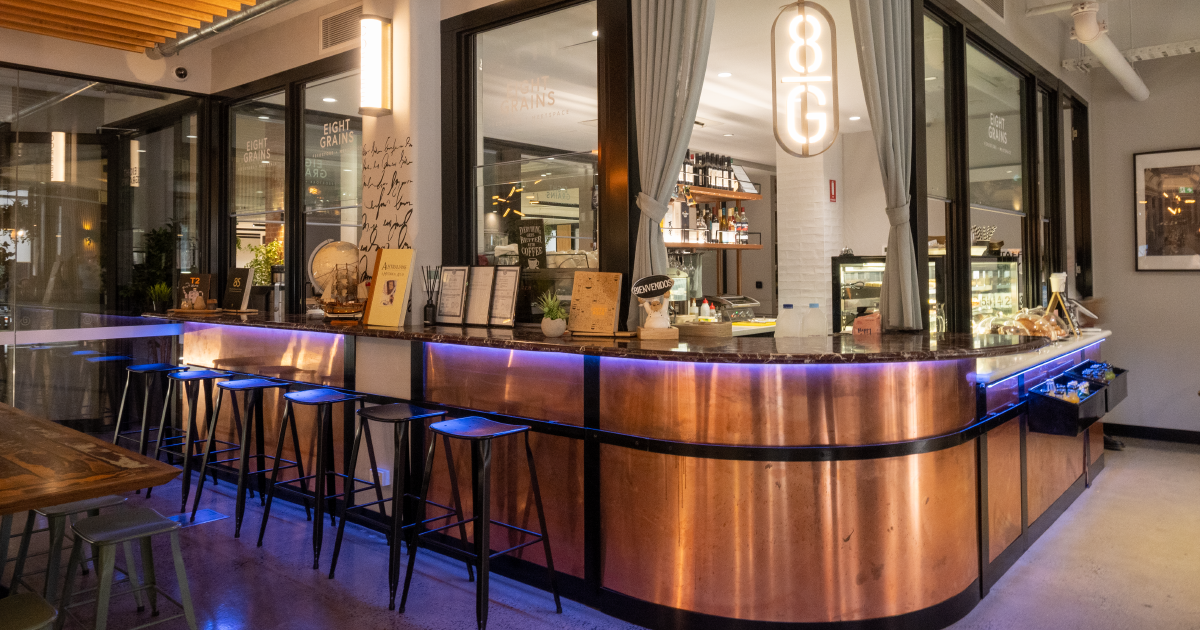 Here at United Co, we have a vibrant and diverse community of amazing individuals who love to explore our local area during their breaks. Today, we delve into the realm of our members' palates, uncovering their top restaurants and secret havens for the perfect lunch in Fitzroy.
Fitzroy is an area where bold aromas and an unquenchable passion for culinary artistry converge. Here, we unlock the captivating world of the best lunch spots in Fitzroy, as we ask our members how they like to spend their lunch breaks.
Where are the best places for a work lunch in Fitzroy?
Stagger Lee's Fitzroy, Brunswick Street
Stagger Lee's Fitzroy (276 Brunswick Street Fitzroy) offers stylish comfort food with attitude. Our members love the food, atmosphere and particularly the friendly staff. Stagger Lee's in Fitzroy, boasts a menu that celebrates the best of contemporary Australian cuisine.
"We were born from the love of food, our obsession with coffee, and our love of rock'n'roll. We believe that food should nourish and excite both at the same moment in time."
Whether you're craving a hearty brunch, a delicious burger, or indulgent desserts, this eatery caters to all tastes and dietary preferences. In addition, each dish on the menu is crafted using fresh, locally sourced ingredients, ensuring a delightful and memorable dining experience. Whether you're looking for a cozy brunch spot, a relaxed lunch, or an unforgettable evening out, Stagger Lee's is the place to be for lunch in Fitzroy.
Archie's All Day
Located in one of the trendiest streets of Fitzroy (189 Gertrude Street, Fitzroy) Archies All Day is a food lover's paradise that caters to every craving from morning till night. The first thing to note is that this bustling eatery offers a diverse menu. It seamlessly blends classic comfort food with innovative culinary creations. From their delicious all-day breakfast options and amazing coffee to their mouthwatering lunch and dinner selections. Archies All Day consistently delivers a memorable dining experience.
Their dishes show commitment to using fresh, locally sourced ingredients, resulting in flavours that are bold, vibrant, and utterly satisfying. Archies All Day is a must-visit destination for anyone seeking exceptional food and a vibrant dining experience for lunch in Fitzroy.
Vegie Bar
This all-vegetarian culinary haven nestled in Fitzroy's vibrant dining precinct (380 Brunswick Street Fitzroy) is a vegetarian and vegan paradise that excites the taste buds with its diverse menu! With a warm and inviting ambience, Vegie Bar offers a sanctuary for both seasoned herbivores and curious omnivores. In this adored eatery on Brunswick Street, you can explore an array of globally inspired dishes. From mouthwatering Buddha bowls bursting with colourful vegetables to mouthwatering vegan burgers that redefine indulgence.
Whether you're seeking a cozy spot for brunch, a quick lunch in Fitzroy, or a memorable dining experience, Vegie Bar's innovative cuisine, paired with its dedication to sustainable and ethical practices, makes it a must-visit destination for any food enthusiast in Melbourne. Furthermore, the staff and customer service are second to none. Our members love Vegie Bar!
Naked For Satan & Naked In The Sky
Our members rave about Naked for Satan, located at 285 Brunswick Street Fitzroy.
Whether you're keen for after-work drinks in Naked for Satan bar and eatery (Downstairs) or after a delicious lunch looking over the city skyline (Naked In The Sky), this popular spot offers the best of both worlds for its customers. Our members love enjoying their lunch here, especially on a sunny day and recommend the rooftop terrace for the best views in the area.
Our members like to enjoy an after-work drink as the sun goes down at Naked In The Sky. The city view at night is breathtaking and it makes the overall experience all the more enjoyable. Why not give it a try during the day or at night?
Addict Food and Coffee
Welcome to Addict Food and Coffee, a hidden gem located at 240 Johnston Street Fitzroy. This charming café is a haven for food enthusiasts and coffee lovers alike. You will be greeted by the tantalizing aromas of freshly brewed coffee and the warm, inviting atmosphere. Addict Food and Coffee in Fitzroy offers a delectable menu. Furthermore, this caters to all tastes, from hearty breakfast options to mouthwatering lunch specials. Indulge in their signature dishes like the famous smashed avocado on sourdough or the flavorful pulled pork sliders.
Additionally, you can pair your meal with a perfectly crafted cup of coffee, prepared by their skilled baristas. With its rustic-chic decor, friendly staff, and delectable cuisine, Addict Food and Coffee is a must-visit spot for anyone seeking a memorable culinary experience for Brunch to Lunch in Fitzroy.
Rice Paper Scissors
Prepare your taste buds for an explosion of vibrant flavours at Rice Paper Scissors, an enchanting Vietnamese eatery Located at 307 Brunswick Street, Fitzroy.
Rice Paper Scissors specializes in fresh and flavoursome Vietnamese street food, perfect for sharing with friends or indulging in a solo feast. For this reason, this is one of the most popular places for dinner in Fitzroy, but equally great for a lunchtime feast.
One members recommends their famous rice paper rolls bursting with crunchy vegetables. Other recommendations include their succulent meats to their fragrant pho bowls. All things considered, every dish on the menu is a harmonious blend of textures and spices.
Don't miss their mouthwatering banh mi sandwiches, packed with a symphony of fillings that will leave you craving for more. Furthermore, with its lively atmosphere, tantalizing dishes, and friendly staff, Rice Paper Scissors is a foodie's paradise and a must-visit destination for those seeking an authentic taste of Vietnamese for Lunch in Fitzroy.
Ananda Bar & Restaurant
Discover a culinary oasis in the heart of Fitzroy located at 197 Gertrude Street. Ananda Bar & Restaurant is an exquisite establishment that seamlessly blends contemporary elegance with traditional Indian flavours to create a dining experience like no other.
Furthermore, this space is adorned with rich colours and tasteful decor. Prepare to embark on a culinary journey through India's diverse cuisine when visiting Ananda. The menu boasts a tempting array of dishes. From tasty curries and succulent tandoori specialties to flavorful biryanis and amazing vegetarian options. Furthermore, each dish is crafted with precision, using the finest ingredients and a harmonious blend of spices that will tantalize your taste buds.
The knowledgeable staff are always on hand to guide you through the menu. By the same token, they offer suggestions to enhance your dining experience. Whether you're a fan of Indian cuisine or new to its delights, Ananda Bar & Restaurant promises an unforgettable culinary adventure. For this reason, you are always left craving for more.
Napier Quarter
Experience the epitome of culinary sophistication at Napier Quarter, an enchanting bistro located in one of the quieter streets of Fitzroy at 359 Napier Street. This cozy establishment exudes an ambience of elegance and warmth, making it the perfect setting for a memorable dining experience.
Furthermore, Napier Quarter showcases a menu that celebrates seasonal and locally sourced ingredients, resulting in a fusion of flavours that are both inventive and comforting. Indulge in their carefully crafted dishes, where classic techniques meet innovative twists. From their tender slow-cooked meats to their artfully plated vegetarian creations, every dish is a masterpiece.
Complement your meal with a selection from their thoughtfully curated wine list, showcasing both local and international varietals on their wine list. With its attentive and knowledgeable staff, charming atmosphere, and culinary creations that surpass expectations. For that reason, Napier Quarter is a haven for food and drink enthusiasts seeking refined and unforgettable lunch spots in Fitzroy.
Marios
Step into this timeless culinary institution in Fitzroy at 303 Brunswick Street. With its retro charm and warm, welcoming atmosphere, this iconic café has been serving up delicious Italian fare since 1986. Marios is a beloved destination for locals and visitors alike, drawing crowds with its classic Italian-inspired menu and exceptional service.
From their perfectly cooked pasta dishes to wood-fired pizzas, every bite at Marios is a testament to their dedication to quality ingredients and traditional recipes. Indulge in their famous breakfasts, featuring dishes like fluffy ricotta hotcakes or a hearty Mediterranean-inspired omelette. In other words, the caring and friendly staff add a personal touch to your dining experience. Furthermore, they make you feel like part of the Marios family. Whether you're sipping on an expertly brewed coffee or savouring their homemade desserts on the menu which is heavily recommended by some of our members, Marios delivers a taste of culinary nostalgia that keeps guests coming back for more.
GOGYO Fitzroy
Embark on a tantalizing journey through Japanese cuisine at GOGYO Fitzroy,
A hidden gem tucked at 413 Brunswick Street, Fitzroy. This modern and sleek restaurant offers a unique twist on traditional Japanese flavours, combining traditional techniques with contemporary flair.
The menu at GOGYO Fitzroy features a range of mouthwatering dishes. From perfectly grilled yakitori skewers to rich and savory ramen bowls that will transport you straight to the streets of Tokyo. Each dish is thoughtfully prepared using high-quality ingredients as well as unique techniques, resulting in a symphony of flavors that dance on your palate. All things considered, the stylish and intimate setting, coupled with the attentive and knowledgeable staff, create an exceptional dining experience that leaves a lasting impression.
GOGYO Fitzroy is a must-visit spot for food enthusiasts in search of an unforgettable dining experience in Fitzroy.
Lune Croissant
Almost all of our members recommended the famous Lune Croissant for a treat for breakfast, lunch or a snack in between. The famous pastry shop in Fitzroy located in a warehouse at 119 Rose Street is well worth queueing up for. Although there is limited seating indoors, you can take your pastry away. Why not enjoy a pastry and have a relaxing walking lunch in Fitzroy?
All things considered, this acclaimed bakery is renowned for its exquisite croissants that have taken Melbourne by storm. Step inside and be greeted by the heavenly aroma of freshly baked pastries. Lune Croissant is a true artisan gem. By the same token, each croissant on the menu is crafted by hand. They use traditional French techniques and the finest ingredients. When it comes to lunch spots in Fitzroy, Lune Croissant is a game changer.
From the classic butter croissant to unique creations like the almond croissant and the delicate pain au chocolat, every bite is a symphony of flaky layers and indulgent fillings. Pair your croissant with a perfectly brewed coffee and bask in the cozy ambience of the bakery. Furthermore, with its attention to detail, warm and friendly staff, and sheer mastery of their craft, Lune Croissant is a haven for pastry lovers seeking an unforgettable experience.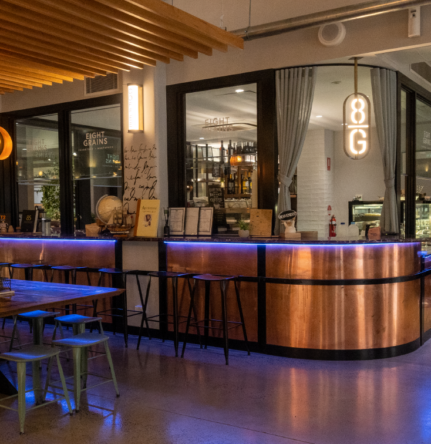 Eight Grains
Eight Grains Feedstore is a haven for foodies seeking healthy and tasty breakfast and lunch options. Located at 425 Smith Street Fitzroy, inside the United Co. lobby.
This café is perfect for those looking to indulge in a tasty healthy meal. Whether you're meeting with clients in Fitzroy, organizing a catered meeting, or simply in need of a quick bite, Eight Grains has you covered. Immerse yourself in the inviting ambience as you savour specialty coffees, teas, and a rotating selection of fresh salads, wraps, sandwiches, and hot dishes available to dine in or take away.
United Co. members enjoy the luxury of having their scrumptious food and coffee delivered straight to their office.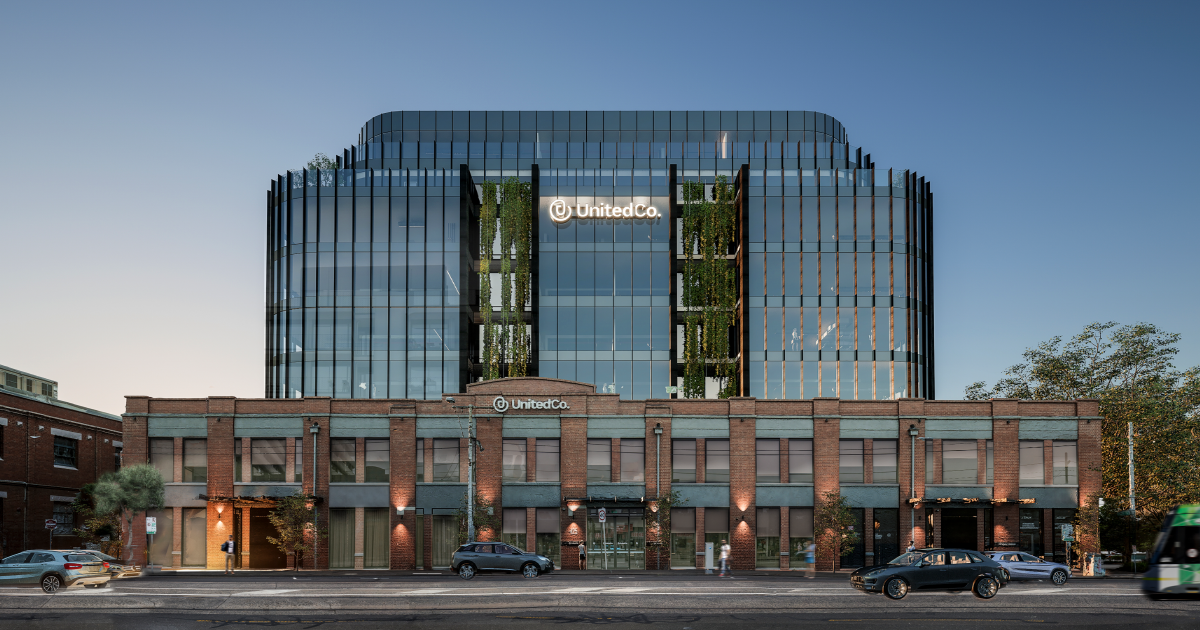 Work in Fitzroy, near the best restaurants you will absolutely adore.
Want to add some variety to your work-from-home routine or searching for the perfect office space for your team? Look no further than United Co. which is located in the vibrant Fitzroy neighborhood. Furthermore, If you're in need of a collaborative coworking environment or a dedicated office, with access to facilities and best lunch spots in Fitzroy, United Co. has got you covered. Discover the benefits of our shared workspace by booking a tour at United Co. today!