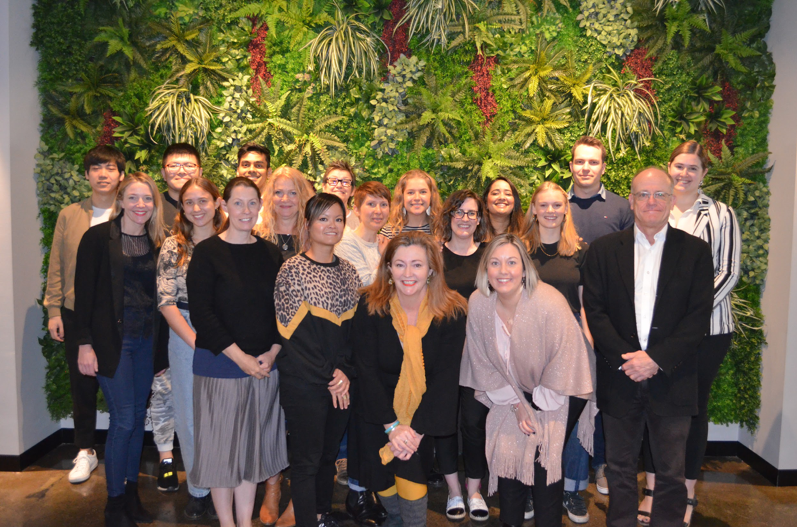 For women in Australia, the journey towards gender equality has been underway for decades. While there are still many examples of how the country is still rooted in patriarchal principles that limit women's experiences, there are initiatives starting up by the day that are working to change that.
One that's near and dear to us is Shebah, Australia's first and only all-female rideshare service. Shebah was launched in 2017 by George McEncroe and have called United Co. their home since last March. In honour of International Women's Day on March 8, which also happens to be the Shebah's third birthday, we wanted to highlight the company and how they're changing the game for women in Australia.
Shebah was developed with the intention of creating a safe space for female-identifying passengers and drivers who may feel uncomfortable with other rideshare services. According to Shebah's campaign manager Gaby Xipolitos, "focusing on safety is our top priority."
Shebah does this by hiring an all-female fleet, all of whom are vetted by the company. Initially, they would only accept women and children passengers, although they've recently updated their policy to include men – but they must be travelling with a child in a car seat.
Shebah does not do this because they're trying to be discriminatory, but because it provides an added level of security for their drivers. Having an expectation of respect and safety from any passenger they pick up has given many women the motivation to drive with Shebah despite being wary about other rideshare companies. While companies the likes of Uber and Lyft have many instances of sexual abuse or harassment, the risk of either is much lower for drivers and passengers who choose to partner with Shebah.
Another big point of difference is that Shebah offers its drivers higher wages than competitors as well as the flexibility they need to drive while juggling a family, day job or other commitments. For many women who have experienced barriers joining or returning to the workforce, Shebah is a blessing as one of their easier options for earning extra income. Women with small children are even allowed to bring their babies with them in the car, which cannot be said for most other Australian workplaces.
"Quite a few drivers do this as mums are often busy and have to bring their children with them," says Gaby. "In fact, one of my favourite Shebah stories is one from a driver in NT that drives with her child in the car. Her child has made a great friendship with an elderly woman that the driver transports every week. Together, they are helping to tackle elderly loneliness in the NT."
Shebah is helping busy mothers look out for their children in more ways than one. They allow parents to book cars for children travelling alone before 5pm (with the exception of boys above age 12, who must be accompanied by an adult). All Shebah drivers have undergone both police checks and working with children checks, ensuring both the child's safety and the parent's peace of mind.
George says she wishes we could live in a world where these services weren't necessary – and perhaps that will happen one day – but at the moment, females and mums in particular face many challenges with other rideshare services that Shebah is trying to minimise.
The fact that Shebah not only creates professional opportunities for Australian women but also contributes to their wellbeing is truly inspiring. We love having them as part of the United Co. community, and with their 1-year anniversary at United Co. fast approaching, we think they love it, too.
"There are multiple benefits to working at the United Co. space," Gaby says, but lists the helpful staff, the multi-functional space and the networking and collaboration opportunities as some of the biggest benefits for Shebah. "Being a part of a building that houses many other businesses in different fields opens us up to bigger brand exposure, but it also helps us network with other companies that may be able to help us and us help them," says Gaby.
From the sounds of it, helping others is Shebah's bread and butter. Visit their website to learn more about this groundbreaking company.
If you would like to join Shebah and other members of the United Co. community at our Fitzroy shared workspace, you can book a tour HERE.