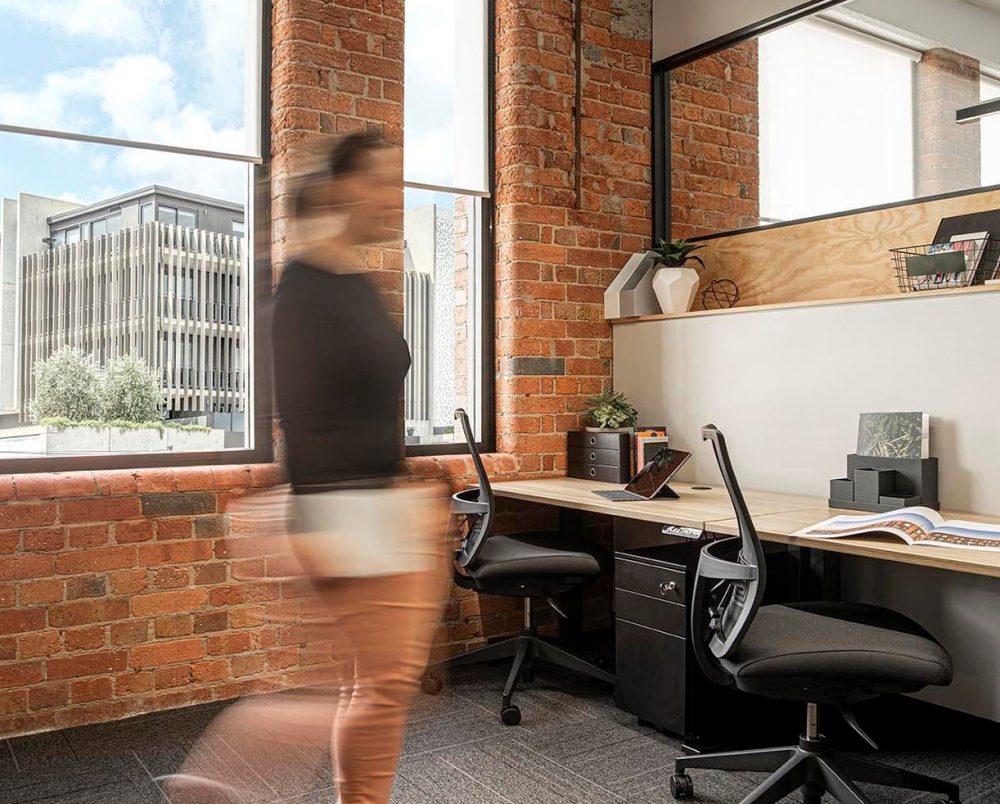 Growing your business is exciting. Seeing the sales come in, listening to happy customers, feeling that sense of satisfaction that you did this. You actually did it and it is working. It is working so well that you have started to outgrow the kitchen table or the spare bedroom and you've been wondering if you should have your own office. You've probably thought about your office space requirements more than once but don't know where to start.
Rudyard Kipling, author of The Jungle Book gave us a guide in his poem;
"I keep six honest serving men
(They taught me all I knew)
Their names are What and Why and When
And How and Where and Who
Start With Why?
To steal the title of Simon Sinek's book and TED talk. Why do you want startup office space? There will be hundreds of reasons running through your mind. Practical considerations will only be part of it. You may need more space to spread out your ideas. You might want the feeling of structure and order that comes with a formal workspace. It might be that you just need to put down a pile of invoices without them being chewed by the cavoodle you adopted over lockdown.
Beyond the practical there will also be emotional reasons. Having clear separation between work and home life is good for the mental health of you and your family. Being around other people with the same entrepreneurial energy could propel your business further with surprise collaborations and new ideas. Being in a place that inspires you to do your best work can be a game changer.
A United Co. private office will give you a secure startup office space with access to regular community events such as seminars, workshops and end of month drinks. Members also have access to our portal so you can connect with others via member profiles, messaging and video rooms. 
What Do You Need?
What are your office space requirements? An office is a room with a desk, a chair and an internet connection, right? Well yes but also no. An office is one of the many tools that you use to run your business. Ergonomic chairs, electric sit-to-stand desks and high speed fibre internet connections will make your job easier without doubt. But what about kitchen and bathroom facilities. How about an onsite gym and cafe that can deliver to your desk? What most people forget they need from a startup office space is the little things. The little things are what makes the day flow so you can do the hard work.
Looking forward and planning for the future is one of the key skills of any successful business. When looking at your office space requirements you need to think further than today. Your business has grown and will keep growing. Taking on a long term office lease could constrain you if the space isn't flexible enough to fit your ambitions in 2, 3 or 5 years time. What if your business structure changes? Will you be paying for space you don't need or want? 
United Co. offers the ability to scale up or down at short notice without getting the movers in. With private offices that accommodate one person to over fifty your office can grow with you. With access to the fitness suite and wellness studio you can work up a sweat to relieve some of the everyday stress. Our in-house licenced cafe, can deliver healthy delicious meals to your desk when you just don't have time to stop.
How Do We Do This?
How do you set up your startup office space? Where do you even begin? There are so many things to consider. Furniture, fit out, internet connections, cleaning contractors, electricity supplier. Just the whole process of reviewing furniture options can take days. Picking out the right desk and chair combination, arranging delivery and even assembling them. Spending money and more time on a fit out contractor, discussing the height of partitions, project delivery and colours. Then you have to choose a reliable internet provider and make sure they organise a suitable connection date. All of this before you can even move in.
Have you budgeted for the simple office space requirements like electricity, gas and rates? Do you know how to employ professional cleaners? How do you know if they will clean to a good Covid safe standard? And while you are juggling all of these your work is missing out.
What about printers, scanners and copiers? In a world moving towards a paperless utopia we still need hard copies once in a while. Do you really want to buy or lease a machine of your own? How do you feel about refilling the paper and toner when you are short of time and patience? 
United Co. provides office space that is fully fitted with premium furnishings. We include an electric sit-to-stand desk, Haworth ergonomic task chair and personal storage unit for each workstation. Office rates are inclusive of all outgoings including internet, electricity and public liability insurance. High quality multifuncional Canon Advanced Image printers, scanners and copiers are available throughout the building. You'll even have a welcome concierge and in-house, on site IT support.
Who, Where and When?
At United Co. we understand the challenges of running and growing a successful business in Melbourne. We understand the office space requirements of our members. We are genuine, detail driven, generous and approachable. Our down to earth team treats your business with as much care as our own.
Our heritage Fitzroy building started life in 1932 for the British United Shoe Machinery Company and was transformed into a space that captures the imagination and inspires new generations of businesses like yours. Over two years we added carefully designed workspaces, communal areas, break out spaces and first class wellness facilities so our members and their guests can work hard with a smile and a skip in their step.
With a range of private offices available your startup office space is within reach. We'd love to be part of your journey so please get in touch today.