Ever since the first coworking spaces opened their doors in 2005, there has been an increased take up of these popular environments. And for good reason. This innovative trend creates more united teams than ever before, effectively revolutionising the way the world does business.
Primarily, they offer flexibility and low overheads that embrace the needs of small to medium companies of all sizes, allowing for a collaborative, cost-effective workspace overall. And with that, small to medium businesses can tap into flexible agreements that still provide the personalised space they need to function effectively (or even flourish).
But beyond the layout of teams, coworking spaces also provide a way for businesses and entrepreneurs to network and establish healthy connections with like-minded professionals. And that also means bridging the gap between one industry to another.
Globally, they've also proven to be extremely popular on a broader scale. In Australia, that success is coming in the form of huge adoption rates, with spaces popping up in some of the most sought-after locations (like United Co. in Fitzroy).
This mammoth growth isn't losing steam either, with market research and data showing that coworking spaces are set to increase even further in the near future. By the end of 2019 alone, there's destined to be approximately 22,400 of these hotspots open for business across the globe.
So with all of this activity going on, what's the trigger of this significant shift in the business world? What's moving the tide to recreate the way we choose to work? Here are the reasons why coworking spaces are not only here to stay, but why they may one day overtake traditional offices altogether.
Global demand is rising
The last five years have seen an enormous take-up of coworking spaces in markets across the world, with global demand increasing by 50 percent. This equates to more than 32,000 coworking centres around the world, a rise of 15 percent each year since 2013.
Putting that in dollars, the industry has ballooned into a huge value of AUD$37.1 million. This figure is only set to grow as adopting continues to spread.
This growth is expected to continue at a rate of at least 13 percent annually in markets outside of the United States.
In the US alone, over 60 percent of all office occupancies were made available by flexible workspaces.
By 2030, it is anticipated that 30 percent of all US office spaces will be occupied by flexible or coworking spaces.
The rise of coworking spaces has also been highly noticeable in Asian markets, with Singapore (45 percent), Shanghai (16 percent), Hong Kong (10 percent) and Tokyo (8 percent) all boasting high adoption rates in 2018.
Coworking offices will make up a third of all offices by 2030
Commercial real estate services firm JLL research is predicting a revolution in flexible or coworking spaces, with a large shift of workers turning to these work environments. This change comes as attention continues to move away from traditional offices, and by the end of next year, this trend is expected to have really hit home in Australia.
While the model has been popular with freelancers and start-ups, increasing numbers of small to medium corporates are taking advantage of this opportunity as well.
Global research shows that there was a 21 percent rise of corporates adopting coworking spaces in 2018 alone, on a global scale.
The latest JLL research shows that 30 percent of all active employees in the workforce are likely to use a coworking space by 2030.
These ecosystems are already flourishing in areas across the Asia-Pacific region, with Bangalore boasting a 15 percent occupation rate.
More coworking spaces were leased in Australia in 2018 than the previous three years combined
JLL's detailed research also highlighted the Australian boom within the industry, with figures showing that 2018 saw more coworking spaces leased in comparison to 2015 to 2017 combined.
While the Sydney and Melbourne CBDs made up the majority of these occupancies, there has also been an increase in other markets throughout Brisbane, Perth and Adelaide.
The numbers in action: number of coworking leases active by year
| | | | | | |
| --- | --- | --- | --- | --- | --- |
| | 2015 | 2016 | 2017 | 2018 | 2015-18 total |
| Melbourne | 8200 | 6900 | 7500 | 31,700 | 54,300 |
| Sydney | 3000 | 15,100 | 1600 | 21,700 | 41,400 |
| Brisbane | | 3600 | 4700 | 10,800 | 19,100 |
| Perth | | | | 1100 | 1100 |
| Adelaide | 1100 | | | 1300 | 2400 |
| Canberra | | | 2000 | 1400 | 3400 |
Around the world, the trend is rising exponentially as well. In fact, the adoption of these spaces is expected to continue at a rate of at least 13 percent each year. Outside of the US, this growth has seen an increase of 36 percent in 2018 alone, leaving a lot to look forward to.
Growth is set to expand outside of capital cities
At present, coworking spaces are primarily located in capital cities in most global markets.
However, more destinations are already opening in secondary cities.
Across EMEA (Europe, the Middle East and Africa), for example, there was a 15 percent rise in growth for secondary cities in 2018, while the United States experienced a 20 percent boom in the same period.
It is not just young people using coworking spaces
There's often a misconception that coworking spaces are the domain of millennials, but even senior generations are embracing the concept as well.
The Sydney Morning Herald recently unveiled a case study on Peter Mayne, the founder of Maybe Capital. At 70, he is running his latest $1.5 million-business exclusively from a shared space.
Statista figures show that the global volume of workers over 60 moving to shared spaces had increased from 10,000 in 2016 to over 40,000 in 2017. In 2018 and 2019, this figure has significantly exploded.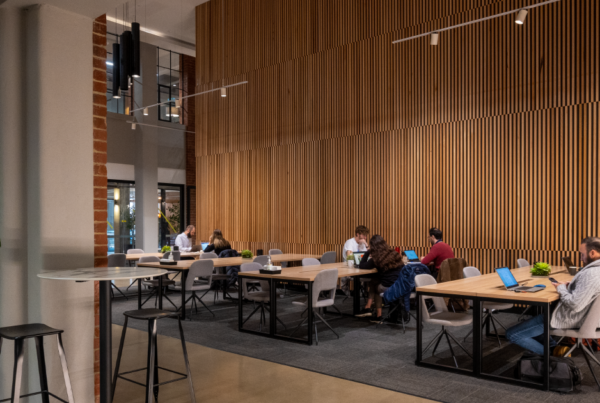 Coworking Space for Individuals and Teams What do people do in a coworking space? When it comes to a coworking space for individuals and teams, there are many things to…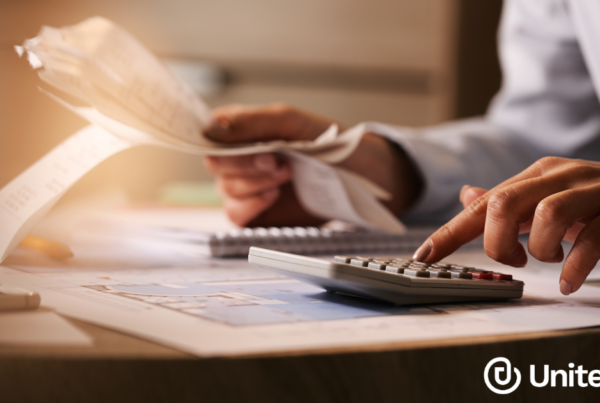 Are coworking spaces tax deductible in Australia? You may ask, are coworking spaces tax deductible in Australia? Well, tax deduction eligibility depends on the specific tax laws and regulations of…
United Co. is leading the coworking revolution in Melbourne
For the full coworking experience, United Co. in Fitzroy offers Melbourne professionals everything they need to thrive, without the need for expensive office overheads.
Backed by flexible workspaces, private space, some of the best boardrooms in Melbourne, and advanced technology, there's plenty to love about this thriving business hub. On top of this, United Co. offers wellness programs that fully embrace a healthy work/life balance, all alongside the vibrant onsite cafe, Eight Grains.
Take a virtual 3D tour of our office space today to see how United Co. can help you redefine the way you do business.
Liked this post? Checkout our recent article on 'The coworking trends we're already seeing in 2019′.