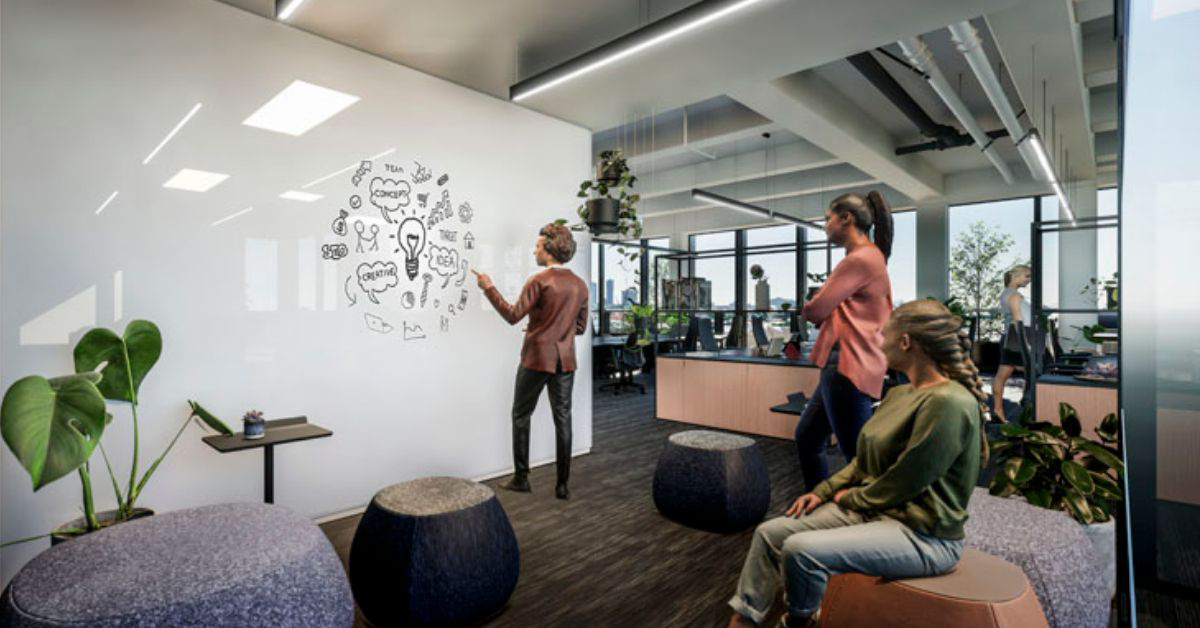 Hybrid work is quickly becoming the new norm, and there is a good reason for its growing popularity. Returning to the office means being able to collaborate in person with colleagues, access office resources and flourish in vibrant and energetic environments that are proven to drive motivation and creativity. Having a space to meet with colleagues, clients and suppliers with a sense of routine and normality is, in a way, the newest perk when it comes to company offerings in 2023 and beyond. As many companies adapt to the changing nature of work as we know it, there are many things to consider when it comes to the modern workspace and what it may look like in the future. In order to succeed in this modern environment, it is vital to have a crystal clear understanding of the expectations and responsibilities of remote workers. It is also important to have good understanding of the tools and technology needed to stay connected and most importantly, productive.
As we have all gotten familiar with the comforts of working from home it is evident that returning to the office can be daunting and some may be hesitant to give up the freedom that working from home provides for them. They also may be cautious of potential exposure to COVID-19, and the impact it could have on their health.
To alleviate these important concerns modern companies are moving to the hybrid model, which combines the best of both worlds for both the employer and employee. Under the hybrid model, employees have the option to work both in the office or from home depending on the demands of their job. This allows for employees to feel safe and comfortable, while still being able to access resources and the benefits of working in an office environment.
Returning to the office after years of remote work can be daunting and will require a tailored approach for each company and their employees. By carefully considering the needs and concerns of employees while also implementing the correct health and safety protocols, companies can create a plan that works best for them moving forward. It is important to maintain clear lines of communication throughout the transition period. 
5 Benefits of Hybrid Workplaces
Hybrid models are likely to stick around for a long time.  When implemented successfully, a hybrid workplace can benefit both businesses and their employees and provide a flexible and efficient way of working. 
1. More Flexibility
With employees expecting increased flexibility, employers have to adapt the workplace to suit. Hybrid workplaces offer employees the best of both worlds. They can work from home part of the week and come to the office with the deliberate goal to collaborate. Employees get a sense of control over their workweek. Employers however may want to set some standards across their business or department. Mandatory team days or a minimum office attendance expectation is not an unreasonable request. Employers can make office work more attractive by providing a pleasant and inspiring place to work, where employees can feel as comfortable as they do in the home office. Letting teams personalise and customise their work areas can boost morale. Designated areas for collaboration can increase creativity and create a type of work productivity people have been missing while working from home. This can lead to increased job satisfaction which in turn, can make employees more loyal to their employer. 
2. Increased Productivity
Hybrid working is extremely effective when it comes to productivity. Employees and managers however have different ideas about productivity. Many employees factor their commute into their workday. Employers and managers however are only interested in output. The hybrid workmodel still allows employees to reduce their time commuting, while managers get the desired face to face time. Productivity for many hybrid workers means that they can organize their week and also schedule collaboration tasks in the office. This allows them to execute focused work during the time they spend working from home. A business can foster a creative work environment by providing a vibrant office environment geared for collaboration. Creating agile workspaces for brainstorming and workshops will give employees a reason to schedule in office sessions with their colleagues. Many businesses have adopted remote collaboration tools such as Slack and Trello. These tools still play an important role in a hybrid workspace and maintaining these channels of communication will help team members keep work streamlined. 
3. Talent Acquisition
Hybrid working is a game changer in its own right for companies that may operate in areas with high housing costs or perhaps a limited pool of qualified candidates within their territory. By only expecting employees to attend the office part of the week they may be able to tap into a wider talent pool of people who may not be able to commute daily. Doing this, may increase diversity and talent within their workforce.
4. Increased Employee Engagement
A unique benefit of hybrid working is employee engagement which plays a crucial role in many aspects of worklife. By giving your employees a greater sense of autonomy over their work, it will enhance motivation and loyalty. By having the best of both worlds from a hybrid perspective, it is a win-win for both parties. A vibrant office can improve a company's image, as this helps establish their credibility and professionalism. Being in the same physical office space allows for more effective communication. More face to face interaction helps people create stronger bonds with their teammates. Impromptu meetings can happen more easily when people sit together in an office. This leads to increased problem solving. In addition, working in an office with a diverse group of people can expose individuals to accidental learning opportunities. People are more likely to share different perspectives and ways of thinking, when connecting in person. This is particularly important to graduates and more junior team members as it will lead to personal and professional growth.
5. Cost Reduction
The cost saving benefits of the hybrid model are rewarding in their own right. Costs associated with maintaining a physical office such as utilities, rent and office supplies are significantly reduced. Companies are saving money by downsizing their office space. Employees also profit from the hybrid work model as they can save money on commuting expenses.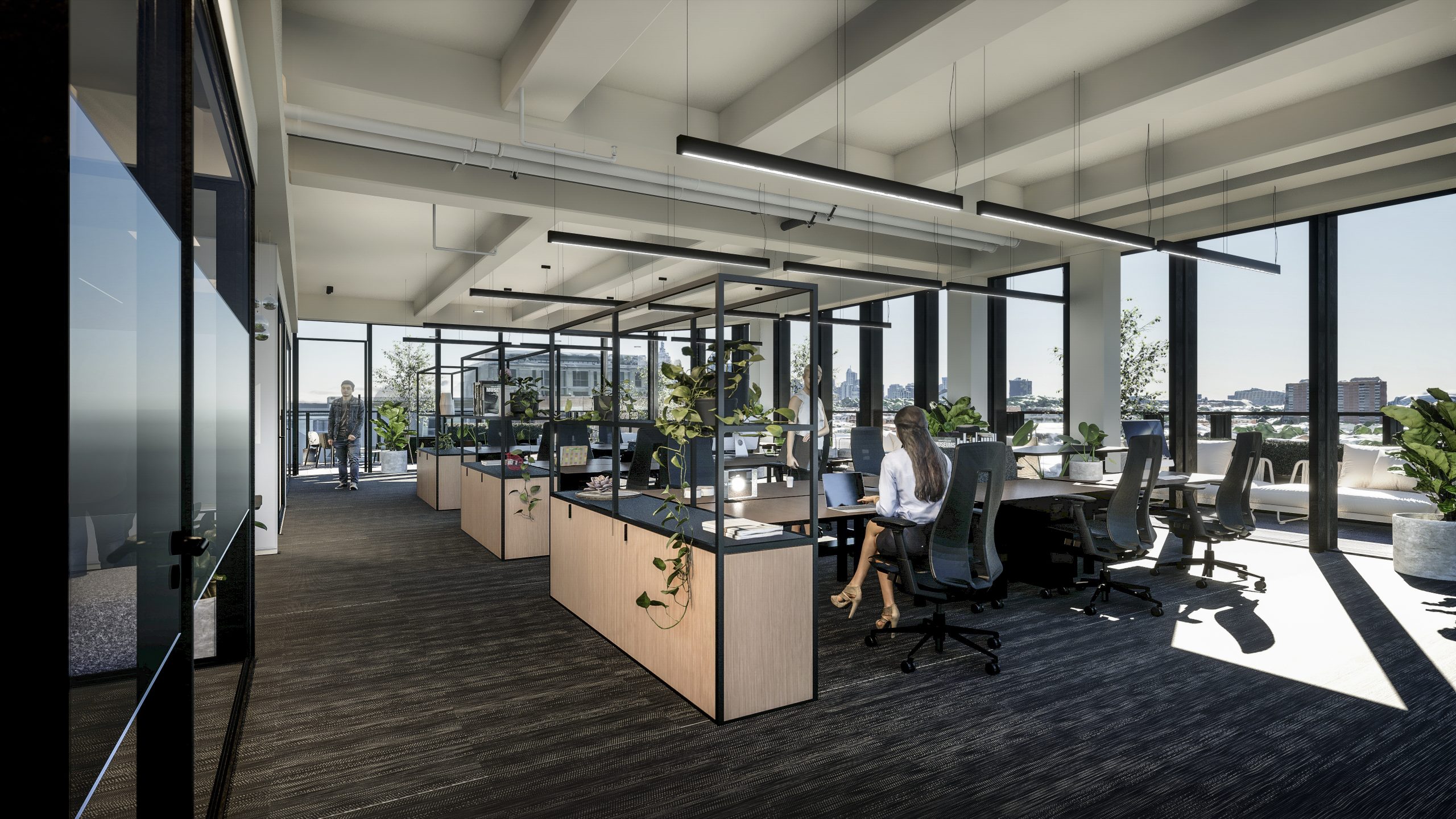 About United Co. 
United Co. is a shared workspace in Melbourne. We offer flexible workspace options from casual access and part-time memberships to large office suites and everything in between. No matter the size of your business , United Co. can tailor a solution to suit your needs and help you adapt through business changes and growth. 
We offer all people inspired workspaces that empower them to do their best work. Our workspaces are designed to enhance members wellbeing and create a positive impact on our community. Advanced technology enables people to be more productive. 
If you would like to know more, get in touch! Our flexible workspace consultants are always happy to discuss the options and advise you on the most effective workspace strategy for your business.