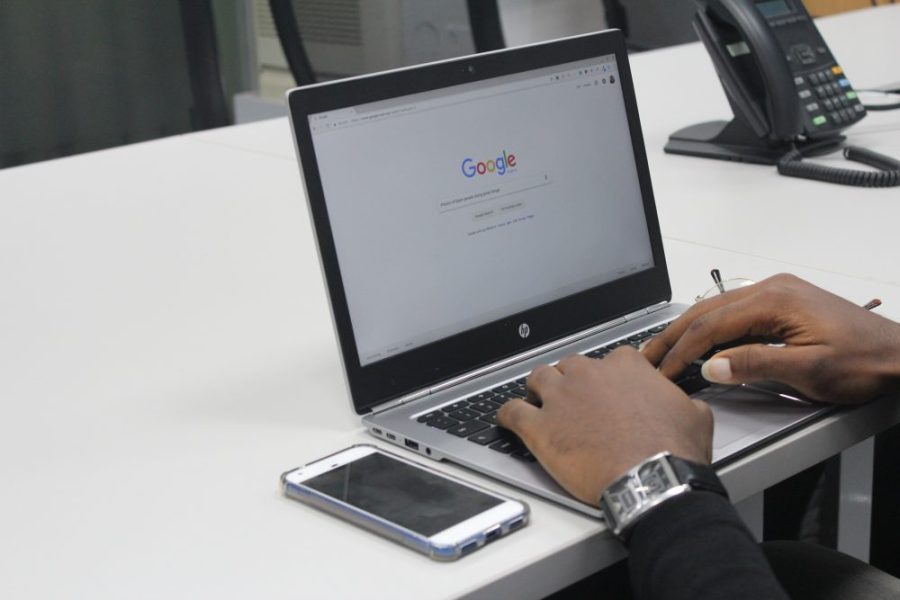 Building trust in your client base when you run an online only business can be tough. Having a physical location can give a sense of stability and permanence that a website doesn't. Using your home address can be equally tricky. as this compromises your privacy and a quick search on Google Maps will clearly show a residential area. Using a virtual address and creating a free Business Profile on Google can raise the visibility of your enterprise and help drive clients to buy from you with confidence. It will make it simple for customers and prospects to contact you. You can use it to share information and demonstrate some of your key features. However Google will want to ensure that you are the real business owner before it lets you use the tools on offer.
We all know how to Google something. It is so intuitive it feels like something everyone can do. Creating and verifying a business profile is a different prospect. It takes a few steps to get across the finish line.
Create your Google Account
To start your journey to verify your business first you will need a Google account for that business. Creating this account will open the toolbox of free tools available to your business including Gmail, Google Docs and Google Drive. Simply go to accounts.google.com/signin and click on Create account. A drop down will appear with options "For myself" and "To manage my business". Select the business option and follow the sign up instructions to set up the basic account.
Check If You Have A Google Business Profile
It is possible that your business profile already exists but you still need to verify it. Search for your business in Google and Google Maps. If your business is showing then skip to the "Claim Your Business" step below. If your enterprise is not yet visible go back to the search in Google Maps and in the left hand navigation select "Add a missing place". Follow the on screen information requests. 
For an online business with no physical address or for entrepreneurs who run their business from home, this is where the problem comes in. Do you really want your home address connected to the business? Do you want clients seeing a residential street when they search your business. A simple solution is to use a virtual address provider. 
You have the option to claim your business here too but before you do you'll need a Google My Business Account.
READ MORE How to run your home business effectively. 
Create Your Google My Business Account
This is different from your Business Profile this gives you control over the information displayed in your Business Profile. It allows you to respond to reviews posted in the Business Profile. You can't turn off the review section and reviews are influential to your Google ranking and the way that clients and prospects see your business. A good Business Profile will create the impression you want to display and can be tweaked for search engine optimization.
To create your Google My Business account go to google.com/business and select "Manage Now". Provide the basic information including; business name, address (using the virtual address you registered for your virtual or home based business), website, contact number, delivery areas if this is applicable and category. Once this account is linked to your Business Profile you will have more options available in the dashboard to give even greater control once you are able to verify it.
Claim Your Business
This step connects your Business Profile and your Google My Business profile. Search for your business again in Google Maps. Click on your Business Profile when it appears and select "Claim this business" and select "Manage now" when the next box appears. It is important that you are signed in with the Google Account you created at the start.
READ MORE 8 reasons why you need a virtual office.
Verify Your Ownership
When you select "Manage now" you'll be prompted to provide information to prove you are the true owner of the business. There are a few methods open to you depending on your industry, circumstances and geography. If you are lucky you could get validated on the spot. If not you will be sent a validation code either by SMS, email or by a postcard to your address through standard mail. Once you have the code you enter it in your Google Business dashboard to verify Google Business Location. 
You now have full ownership and control of your Verified Google Business Profile and optimise for local marketing, manage reviews and update information.
READ MORE How does a virtual office work and  help you grow your business?
United Co's prestigious Melbourne address can be yours too. We can provide you with a unique address for your Google profile, website and stationary. Get in touch today to find out more.