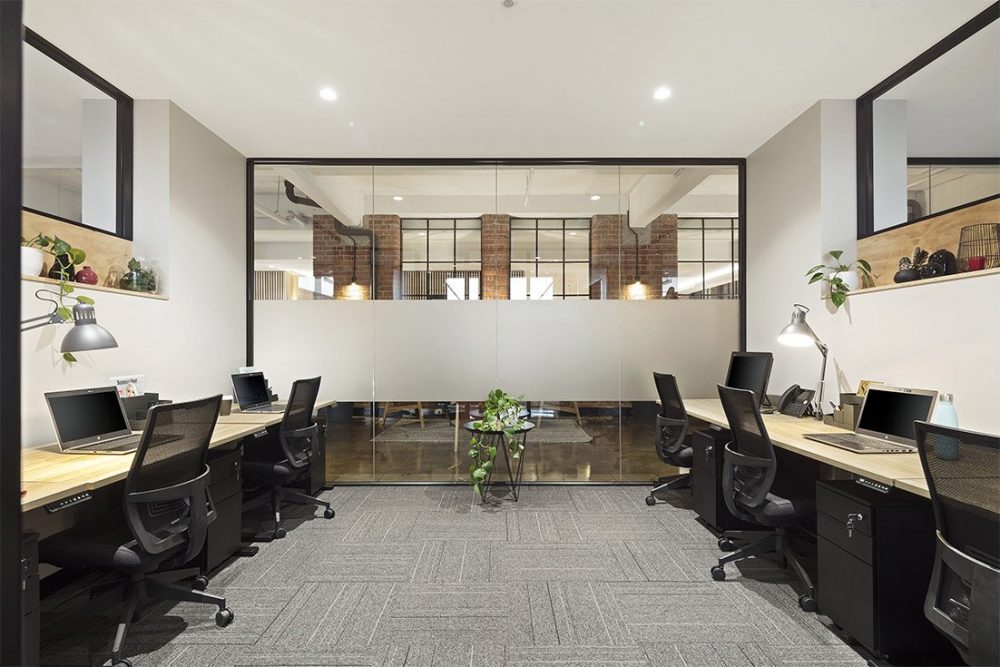 How do I find good office space in Melbourne?
When it comes to Melbourne office spaces, finding the right space requires careful consideration of various factors that meet your specific needs and preferences. Here are some steps to help you find a suitable office space. Determine your requirements by considering factors such as location, size, layout, amenities, lease term, and budget. Make a list of your must-haves and nice-to-haves to guide your search. Setting a budget can help determine how much you can afford to spend on office space, taking into account not only the base rent but also additional costs such as utilities, maintenance fees, taxes, and any other associated costs. Research available options by utilizing online resources, real estate websites, and commercial property listing platforms to search for available office spaces in the desired location. 
Consider factors such as proximity to transportation, amenities, and the local business environment. Once you have shortlisted potential office spaces, schedule visits to physically inspect them. Assess factors such as layout, size, natural light, ventilation, and overall condition of the space. Consider whether it meets your requirements and if it is conducive to your business operations. 
Carefully review the lease terms and negotiate with the landlord or property manager if needed. Understand the terms related to rent, term duration, security deposit, maintenance responsibilities, and any additional fees or clauses. If you are uncomfortable reviewing the terms of the agreement, consider engaging a commercial real estate agent or a lawyer specializing in commercial leases to help you understand the legal aspects of the lease agreement and ensure that your interests are protected. It is advantageous to opt for shared workspaces that offer a coworking community alongside office offerings. This is beneficial for business in terms of collaboration, growth and overall productivity. Consider all the information gathered, including location, amenities, costs, and lease terms, to make an informed decision on the office space that best meets your needs and budget.
Remember to take your time, thoroughly research your options, and carefully review agreements before making a decision. It's also advisable to consider flexible terms and visit the office space in person to get a feel for the environment and ensure it aligns with your requirements.
What is a comfortable Office Space size?
The size of a comfortable office in a shared workspace can vary depending on several factors, including the type of business, the number of employees, the nature of work being done, and personal preferences. However, as a general guideline, the following ranges can be considered for different types of office spaces:
Private Office Space in a shared workspace
A private office typically provides a dedicated space ranging from one person to a team of people. Private offices can provide a higher level of privacy compared to open-plan workspaces. Team members can have confidential discussions, make phone calls, and handle sensitive tasks without concerns about compromising privacy or confidentiality. 
The size of private office space in a shared workspace depends on the specific shared workspace provider and the plan or package selected by the business or individual.
In a shared workspace, private office spaces are typically designed to accommodate teams or individuals. The size of private office space in a shared workspace may range from around 50 square feet for a single-person office to 300-400 square feet for a larger team, depending on the requirements of the company.
Some shared workspace providers may offer flexible options for businesses to scale up or down the size of their private office space as their needs change. This can be particularly beneficial for businesses that may experience fluctuating demand or growth.
Private offices can be customized to meet the specific needs of a team or individual team members. The layout, furniture, and amenities can be tailored to suit the work requirements, preferences, and comfort of the team, which can enhance overall job satisfaction and productivity. They can also be designed to facilitate collaboration. 
Team members can still have opportunities for face-to-face interactions and brainstorming sessions in a dedicated space without the distractions of an open-plan layout. Private offices can create a sense of team cohesion and identity, as team members work in close proximity and share a physical space. It can foster a sense of camaraderie and team spirit, which can positively impact team dynamics and collaboration. 
Open-plan office 
An open-plan office is a shared workspace without individual offices, typically used for collaborative work. The absence of physical barriers in an open-plan office can promote spontaneous interactions, discussions, and collaborations among team members. It can foster a sense of community and encourage teamwork across departments, as team members can easily communicate and collaborate with each other, leading to increased knowledge sharing and creativity.  The size of an open plan office space in a shared workspace will depend on the specific shared workspace provider and the plan or package selected by the business or individual.
These types of office spaces are typically designed to accommodate larger teams or businesses that require more collaborative workspaces. The size of an open plan office space in a shared workspace may range from a few hundred square feet to several thousand square feet, depending on the provider and the specific layout and configuration of the workspace.
Read our latest article: What Types of Offices Are in a Coworking Office Space?
Open-plan offices can be more flexible in terms of layout and space utilization, allowing for easy reconfiguration and adaptation to changing team needs. It can be easier to rearrange workstations, seating arrangements, and collaborative spaces to accommodate different work styles or team dynamics, providing versatility in the use of space. Open-plan offices can often be more cost-effective compared to private offices, as they require less square footage per person, resulting in potentially lower real estate costs. Open-plan layouts can also be more efficient in terms of space utilization, as they minimize enclosed spaces and maximize the use of shared common areas. 
Open-plan offices can promote a sense of equality among team members, as everyone is working in the same shared space without any hierarchy in terms of office size or location. This creates a transparent and inclusive work culture where team members are connected and engaged. Open-plan offices in particular, can support agile or collaborative work practices, such as project-based teams or cross-functional teams, where team members need to work closely together and share information frequently. It can facilitate quick and easy communication and collaboration, which can be beneficial for fast-paced, dynamic work environments.
Know More 5 Ways to save cost on office space
Access a range of different work environments with a Shared Workspace
Co-working spaces or shared workspaces provide shared office facilities for multiple individuals or companies. Shared workspaces are ideal for businesses that need to scale up or down quickly. As your business grows, you can easily rent additional office space or upgrade to a larger office within the same shared workspace, without the hassle of moving to a new location. This provides you with the flexibility to adapt to changing business needs without being locked into a long-term lease or the overhead costs of maintaining a larger office space. Working in a shared workspace can provide a sense of community and reduce the isolation that some remote workers or small business owners may experience. It can offer opportunities for social interaction, collaboration, and learning from others. This type of workspace can be a good office size due to its cost-effectiveness, flexibility, networking opportunities, amenities, community, and scalability, making it an attractive option for many individuals and businesses seeking a flexible and collaborative work environment.
It's important to consider not only the size of the office space but also the layout, functionality, and flexibility of the space to ensure comfort and productivity. Additionally, factors such as common areas, meeting rooms, storage space, and amenities like kitchenettes and restrooms should also be taken into account when determining the appropriate size for an office space. It's recommended to thoroughly assess your business needs, work requirements, and future growth plans when determining the comfortable size for an office space. 
How much space does each person need in a shared workspace?
In general, a good rule of thumb is to provide each person with at least 70 to 100 square feet of space in a shared workspace. This should allow for a comfortable and productive working environment, while also providing enough room for necessary equipment and furniture. Different types of work may require different amounts of space. For example, employees who spend most of their time on the computer may require less space than those who need room for physical materials or equipment. The amount of space needed per person in an office can vary depending on various factors, including the nature of the work, type of office layout required, and individual preferences. However, as a general guideline, the following ranges can be considered. 
Nature of work: The type of work being performed can greatly impact the space needed per person. For example, employees who primarily work on computers may require less physical space compared to those who need to perform tasks that require more physical movement or equipment. Jobs that require frequent collaboration, meetings, or team discussions may also require more space for group interactions. It can be beneficial to consider coworking spaces for the most diverse options for working when it comes to choosing office space. For example, design directors may need a private office space to close the door and take phone calls, but may also need the flexibility of other inspiring spaces to create some drawings. They may also need to think in a fresh break out space for weekly tasks like team briefings or brainstorming sessions.

Office layout: The layout and design of the office can also affect the space needed per person. Open-plan layouts, where workstations are close together without dividing walls, tend to require less space per person compared to enclosed offices or cubicles. However, individual preferences and job requirements should also be considered. Some employees may prefer more privacy and space, while others may thrive in a more collaborative and open environment.

Technology requirements: The technology needs of employees can also impact the space required. For example, employees who need multiple monitors, specialized equipment, or storage for physical documents may require more space compared to those with minimal technology requirements. Consideration should also be given to the placement of power outlets, network connections, and other technology infrastructure. For example, a marketing company in a shared workspace may find they video conference quite a lot, and may benefit from choosing office space in a shared workspace, as they often have an array of meeting rooms that can be booked online.

Storage needs: The need for storage can vary depending on the nature of work and the office setup. Employees who require physical storage for files, documents, or equipment may require additional space for cabinets, shelves, or lockers. Adequate storage should be factored into the overall office space requirements. Other storage facility access should be considered when deciding on office space like bicycle storage or end-of-trip facilities. These wellness amenities support healthy habits both in and out of the office.

Individual preferences: Individual preferences of employees should also be taken into account. Some employees may prefer more personal space and privacy, while others may be comfortable with shared workstations or smaller work areas. Considering the preferences and comfort of employees can help create a productive and satisfied workforce. To ensure inclusiveness, office space should be designed to ensure comfort, efficiency and wellbeing of its members, and for guests who may use a wheelchair or have a disability. 

Future growth and flexibility: It's important to consider future growth and flexibility when determining office space requirements. If the business is expected to grow in the near future, it's prudent to plan for additional space per person to accommodate the expansion. Flexibility in office layout and design can also allow for changes in the future without disrupting operations. It also may be advantageous to consider spaces that welcome registered assistance dogs, etc.
It is vital to assess the specific needs of your organization and consider various factors to determine the optimal Melbourne office spaces suitable for your unique requirements. Consulting with a professional interior designer or space planner can also be beneficial in making informed decisions about office space requirements.
Office Space at United Co.
United Co. offers exceptional office space solutions, tailored to meet the diverse needs of businesses. With our prime location for Melbourne office spaces, flexible lease terms, modern amenities, and professional environment, United Co. provides a conducive and inspiring workspace for entrepreneurs, startups, and established companies alike. 
At United Co. you can focus on growing your business while enjoying the convenience and benefits of a premium office space. Make the smart choice and elevate your work environment with United Co. If you are looking for Melbourne office space get in touch today!