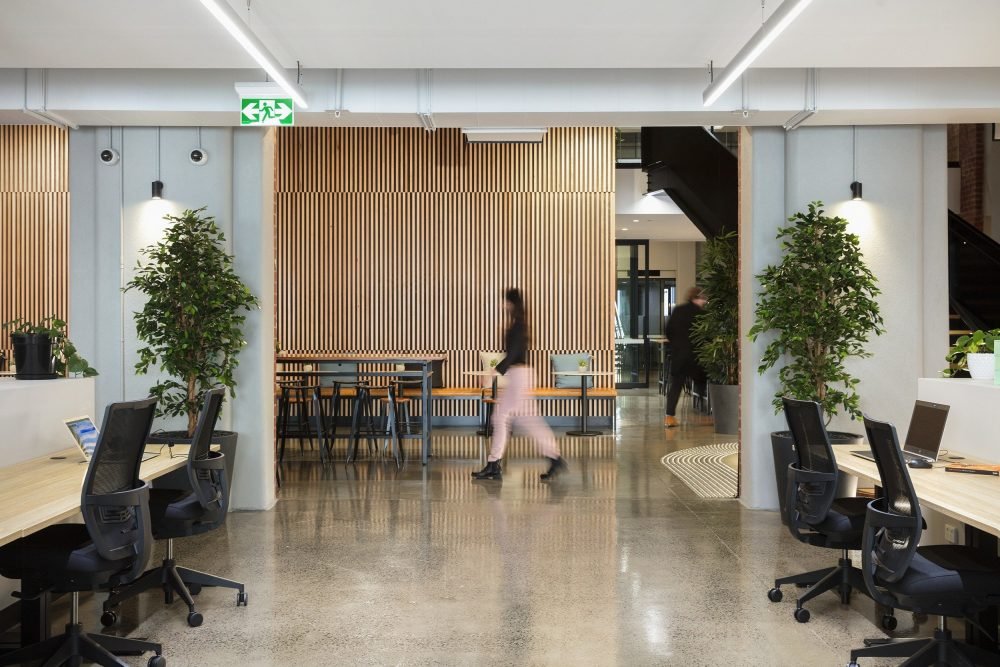 Workspaces have gone through various dynamic changes transforming conventional offices to flexible serviced office space. Coworking needs to reinstate itself based upon fundamental business requirements. The important factors that go in favour of coworking are to balance work and private life with no or less time spent to commute.
"These changes will also be associated with a different leadership style, one that focuses on outcomes rather than on time spent at the office. We trust our employees and empower them to shape their work themselves so that they can achieve the best possible results.

Roland Busch

CEO Siemens
Remote First Business Model
'Remote First Business Model' is not necessarily 'work from home' anymore. Businesses can expand their work desks in different suburbs, cities, states or even countries. Far more people are using video conferencing than ever before. Implementation of technology to assist office work abilities, work from home and coworking locations are on the rise as well.
Various technology providers aligned their expertise to provide better remote working solutions. Webex from Cisco, Microsoft Teams, Google Meet, zoom, skype, RingCentral, GoToMeeting etc. extended the ease to adopt a hybrid working environment.
Better Workspace with Social Interaction Opportunities
Offices are preparing themselves to evolve in approach with changing requirements. With a strong emphasis on flexibility, coworking is no longer restricted to freelancers alone. Small and medium-sized businesses, as well as corporates, are also prioritizing alternative remote working models. These models promote opportunities to work in an office environment close to home without the need to commute. Flexible serviced spaces also extend opportunities to connect with colleagues as well as other like-minded professionals.
Collaboration Advantages
Collaboration with a team is difficult to achieve from home. Coworking spaces however offer private meeting spaces, training rooms and breakout spaces to collaborate more freely and more often with team members. Coworking spaces also extend the opportunity to connect with other business professionals who occupy the same workspace.
Cost Saving
With all advantages of coworking in consideration, coworking models and serviced office spaces are turning out to be an elegant cost-saving alternative on a long term basis.
Furthermore, it proves beneficial for business owners to restrict dedicated workspace allotments. With a month to month lease options – allocation on coworking space could easily be altered based on peak and lean periods in any business.
Flexible Serviced Office Spaces rightly fits in an ever-changing paradigm of uncertainty in businesses. United Co. offers flexible coworking as well as private office memberships in a wellness focussed collaborative workspace. Get in touch today to find out more.
Get in touch