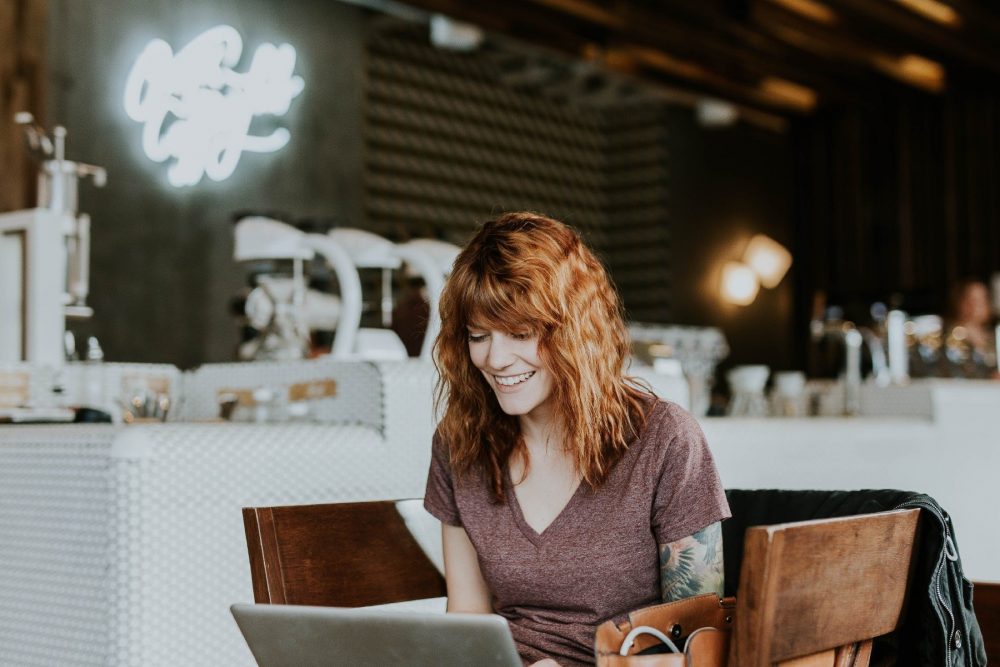 We're lucky to be alive in a time when it is easier than ever before to create a side-hustle, build an online brand and live gig to gig with the freedom to design your time – it's all very exciting! But, freelancing isn't all sunshine and lollipops and there are some very crucial needs that need to be met and you do need to make sure that you can put food on the table, clothes on your back and a roof over your head.
To help you avoid as much stress as a result of financial strain and navigating the unknowns, we've put together a few insights and tips for you on navigating the gig-economy and setting up for success.
1. Build a financial cushion
There is nothing worse than trying to be creative whilst also being stressed to the wall about the state of your bank account. In a period of good health, it's hard to imagine any nasty surprises coming up for you, but rainy days do come at any time and you don't want that to be the end of your journey as a freelancer; you may be struck down with a bug and unable to work for a while. Not receiving sick pay means that it's helpful to have some savings set aside. Work out what you have spare each month and set up a direct debit into a savings account that you won't find yourself dipping into by mistake but can access if necessary.
There are also insurance policies that cover your income if you are unable to work. It is wise to take advice before buying these, as freelance and contract work isn't always covered.
2. Plan ahead proactively
Forward planning is especially crucial if you don't have fixed contracts to guarantee a regular flow of income, meaning that your income will be erratic. Planning work for as far in advance as possible, even if just a couple of months or a few weeks, will help to ease the anxiety. Planning your finances helps you to think about how you structure your time more generally, ensuring the most effective use is made of it.
Also be proactive if you think things are about to go wrong. Make sure you know what money is coming through and what bills are outstanding. If you think you're going to have a hiccup and owe people money, talk to them before it happens. This will help you feel more at ease and be more resilient in the face of those unexpected surprises.
3. Set a schedule and build a routine
So you may have escaped an intense and rigorous corporate 8-5 schedule, but that's both a good and a bad thing. Whilst too much structure can become arduous, stagnant and simply not suit your personal rhythms and flow, not having structure at all can be conducive to the opposite; procrastination, lack of output and simply feeling lost.
When you first begin your journey as a freelancer, it can be easy to soak up the luxury of 'being in control of your time,' but soon you'll realise that you're choosing to go on a few too many unnecessary meetings, starting your day at 11am after your perfect morning routine and really not making too much progress. You start to realise actually that your habits are controlling your time!
So to really gain control of your time, you need to set some boundaries, create some structures and routines. It can be helpful in the beginning to imagine you are still working a typical 6-8 hour work day. This enables you to have a clear window of time for work-related activities, and then to also have a clear boundary for life outside of work.
You could simply margin out your calendar for work time and other time, treating your freelancing with the discipline you would if you had a boss and a job.
4. Talk to and connect with fellow freelancers
Perhaps one of the most challenging aspects of working alone is that you don't have easy access to feedback or other people to bounce ideas around with. Studios and agencies thrive on creative teams, because they all feed off of each other. When you work alone from home, it's hard to get criticism or praise.
It can also be quite lonely to work from home, usually alone whilst your partner or housemates are out at work.
There's no easy way to change this, but there are small things you can do to keep your creative juices flowing and connecting. The easiest thing you can do is to start to go to more events. Go to Meetups, look on Eventbrite and simply ask around to see what events are taking place within your areas of interest.
Another solution is to explore a flexible co-working plan such as our plans at United Co., allowing you to access a vibrant community of support.
5. Don't sell yourself short
As a freelancer, you don't technically have one job, but several. Not only will you need to stay on top of multiple clients (some of whom can be difficult, capricious, and picky), their needs and their deadlines, but the freelance rates they offer can vary wildly. Take your first year as a chance to start establishing your own rates – it's up to you to dictate what you'll charge them, not simply accepting what they'll give. Consult with other peers, professional organizations or do your research on what a newbie freelancer in your industry charges on average. (And it's always gratifying when a new client offers to pay you more than what you'd normally request.)
You should generally charge more per hour/per project than you earned as an employee, since you'll need to pay your own super, deduct your own taxes, and cover other necessary expenses without an employer covering your back.
6. Be patient
Rome wasn't built in a day, and your freelance business won't be, either (unfortunately). Accept that the first year will be filled with learning lessons, insights, and lots of mistakes. It takes time to build a client base, which can be frustrating if you're ambitious with years of expertise to back you up. "Why can't I just hit the ground running?" you may ask. Remember that patience is needed when you're building a solo business from scratch. Put things in perspective.
Use every chance you can get in this first year to hone your skills – learn some tricks on how to better market and monetize your work. Network, pitch ideas, and always stay in entrepreneurial mode.
Most of all, freelancing is about hoping for the best and expecting the worst. Getting a pitch or idea rejected doesn't mean you're a failure – it just means you may have to refine your approach or seek out other clients who'll value and appreciate the talents you bring. It's tough to gauge that in the first year, but once you do, freelancing can become one of the best professional choices one can make.
7. Know when to say no
You'll be eager to please your new clients and go above and beyond to keep them coming back for more. That's great, but know that you don't always have to say yes to everything. If a client repeatedly asks you to put in a load of hours over the weekend when that wasn't part of your initial agreement, then that might be a conversation that you need to have.
Equally, realise that you don't have to accept all the work that comes your way. Projects with super low rates might just not be worth your time. Having some healthy boundaries in place will prevent you from hitting the stage where you're totally burnt out, and make sure that you're in the right kind of mindset for turning freelance writing into a long-term opportunity. Boundaries and the ability to say 'no' can also increase your perceived value in the industry.
—
We hope these have been some useful reminders and insights that will support you in flourishing as a freelancer in your first year.