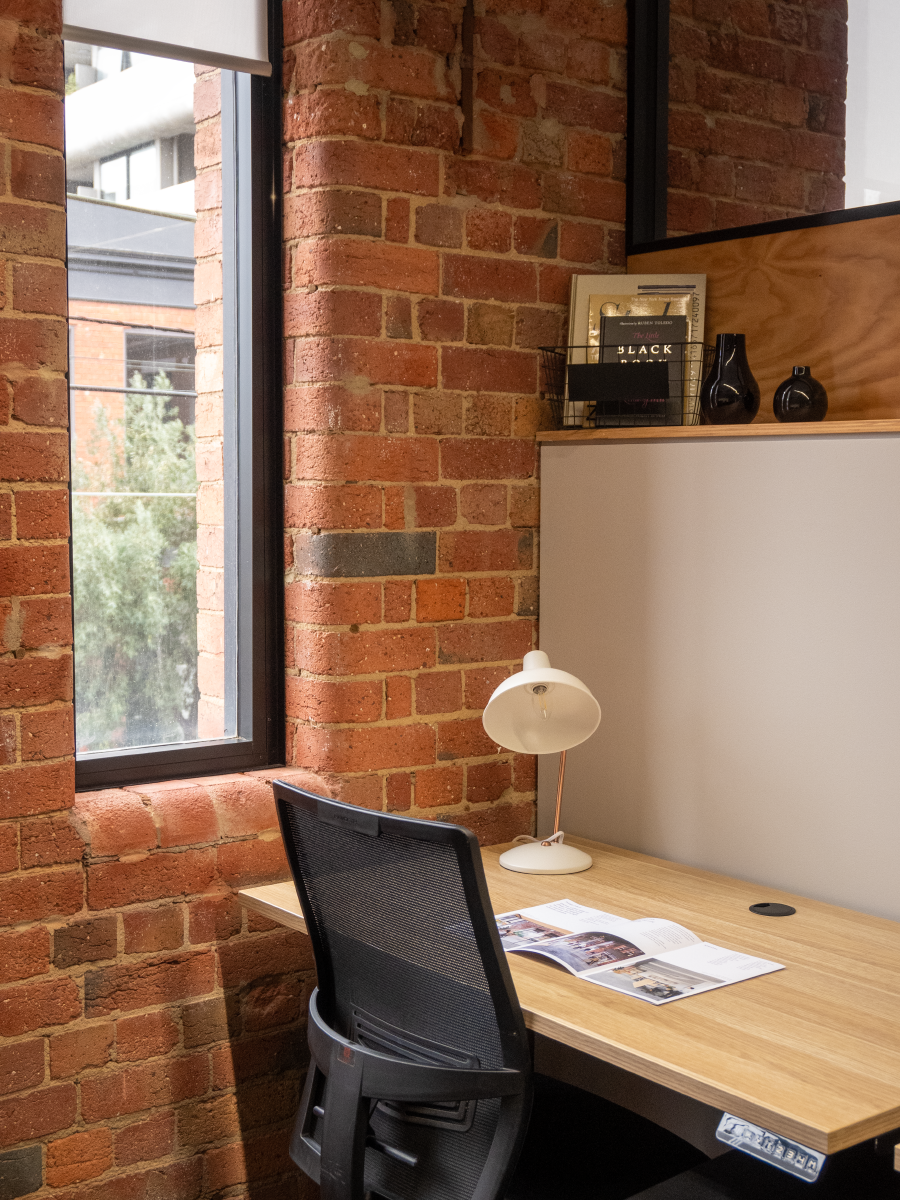 What is a serviced office?
A serviced office is a fully furnished and equipped office space that is managed by a facility management company. It typically includes all the necessary amenities and services that a business needs to operate, such as furniture, internet connection, telephone lines, printers, meeting rooms, shared workspaces, breakout spaces and administrative support.
Unlike traditional offices, which require businesses to sign long-term leases and invest in their own equipment and fit-out and furnishings, serviced offices offer flexible lease terms and ready-to-use workspaces. This makes them an ideal solution for businesses that are just starting out, expanding, or looking for a temporary workspace.
In addition to the convenience and flexibility they provide, serviced offices also offer hefty cost savings. Businesses only pay for the space they need, without having to invest in expensive equipment or bear the costs of maintaining and servicing it.
Overall, a serviced office is a convenient, flexible, and cost-effective option for businesses that need a fully equipped workspace without the long-term commitment and upfront investment required by traditional offices.
How can your business benefit from serviced offices?
Here are 5 ways your business can benefit from serviced offices.
Flexibility
Serviced offices offer flexible lease terms, allowing you to rent office space for as little as a few months or as long as a few years. This makes it easy to scale up or down as your business needs change. You can also choose from a variety of office sizes, layouts, and locations to find the perfect space for your business.
Cost-effective
Serviced offices come fully furnished and equipped with everything you need to run your business, including furniture, internet, phone lines, and office equipment. This eliminates the need to purchase or lease your own equipment and reduces your overhead costs.
Professional image
A serviced office provides a professional image for your business, with a dedicated receptionist to greet clients, meeting rooms to host clients or staff, and a business address for mail and deliveries. This can help improve your credibility and attract new clients.
Access to amenities
Many serviced offices offer access to amenities such as cafes, gyms, wellness rooms and lots of shared spaces to break away from your desk and collaborate. This allows you to take advantage of these facilities without having to pay for them individually.
Support services
Serviced offices often provide support services such as IT support, administrative support, and cleaning services. This frees up your time to focus on your core business activities and can improve your overall productivity.
Find why Flexible Serviced Office Space a Fundamental Shift
What is included in a serviced office?
A serviced office typically includes a range of amenities and services that businesses need to operate. These can vary depending on the specific provider but generally include the following.
Fully Furnished Workspace
Serviced offices come equipped with desks, chairs, and other furniture necessary for a comfortable work environment. Offices are all fully furnished with ergonomic chairs and sit-to-stand desks to support your employees wellbeing. Private office memberships may include 24/7 access, use of shared spaces and facilities including meeting rooms, breakout spaces, an on-site gym and a dedicated wellness space. 
IT Infrastructure
A serviced office usually includes a reliable and high-speed internet connection, as well as telephone lines and other necessary IT equipment including printers, scanners, and will often have IT Support available to assist members with their various needs.
Meeting Rooms 
Serviced offices often include access to a variety of meeting rooms or conference rooms, which can be booked as needed. You can utilize these services by impressing your clients and making use of the meeting room space that is available to you. Whether you want to book a meeting room for a workshop, presentation, consultation, or even an interview, these spaces usually offer rooms upon request.
Administrative Support
Some serviced offices provide administrative support services, such as receptionist services, mail handling, and secretarial services.
Maintenance and Cleaning
The facility management company responsible for the serviced office is typically responsible for maintaining and cleaning the common areas, as well as providing regular cleaning of the individual offices.
Utilities
The cost of utilities such as electricity, heating, and air conditioning are often included in the monthly rent for a serviced office.
24/7 Access
Many serviced offices offer 24/7 access, allowing businesses to work at any time of day or night.
A serviced office is designed to provide businesses with a plug & play solution that allows them to focus on their core activities without worrying about the logistics of running an office. By providing a range of amenities and services, a serviced office allows businesses to work efficiently and productively from day one. 
Read through the differences between Shared Workspace Vs Traditional Office Space
What is a serviced vs non-serviced office?
A serviced office is a fully equipped and furnished workspace that is managed by a facility management company. On the other hand, a non-serviced office is an empty office space that requires tenants to provide their own furniture, equipment, and set-up services.
The key difference between the two is that a serviced office comes with a range of amenities and services included in the monthly rent, while a non-serviced office requires tenants to bear the cost of setting up and managing their own office.
In a non-serviced office, businesses must take care of everything from arranging utilities to managing IT infrastructure, cleaning, and maintenance. This can be time-consuming and expensive, especially for small businesses or startups that may not have the resources to invest in their own office setup.
In contrast, a serviced office provides a turnkey solution that allows businesses to focus on their core activities without worrying about the logistics of running an office. By providing a range of amenities and services, a serviced office allows businesses to work efficiently and productively from day one, while also offering flexibility and cost savings.
Overall, the decision to choose a serviced vs non-serviced office depends on a business's specific needs, budget, and preferences.
Learn more about the Top 5 benefits of private offices
Who uses serviced offices?
Serviced offices are used by a wide range of businesses, from startups and small businesses to large multinational corporations. They are particularly popular among businesses that need flexible and cost-effective office solutions. Here are some examples of the types of businesses that commonly use serviced offices:
1. Startups
Serviced offices provide a low-risk option for startups that are just getting off the ground. They offer the flexibility to expand or downsize as needed, without the long-term commitment of a traditional office lease.
2. Small businesses
Small businesses often use serviced offices as a way to access premium office space and amenities without the high upfront costs. They also benefit from the ability to scale up or down as needed, depending on business needs. As a small business, you can benefit from the network of businesses that you share the building with and make social as well as professional connections. 
3. Freelancers and Solopreneurs
Serviced offices offer a professional workspace for freelancers and solo entrepreneurs who may not have a dedicated office space of their own. They also provide networking opportunities and a sense of community. Just because you are working for yourself doesn't mean you have to work by yourself. A good company keeps you motivated.
4. Branch offices
Larger corporations often use serviced offices as a way to establish a presence in new markets or locations. This allows them to test the waters before committing to a long-term lease or building their own office space.
5. Project teams
Serviced offices can be a good option for project teams or departments that need a temporary workspace for a specific project or assignment.
Overall, serviced offices provide a flexible, turnkey solution for businesses of all sizes and types. They offer a range of benefits, including cost savings, flexibility, and convenience, making them a popular choice for businesses looking for a modern and efficient workspace. 
Serviced Offices at United Co. 
United Co. offers premium serviced offices Melbourne that are designed to meet the needs of modern businesses. Their flexible leasing options and premium amenities make an office at United Co. an excellent choice for entrepreneurs, small businesses, and large corporations alike.
United Co. is committed to providing benchmark service and high-end facilities to businesses of any size or industry. We offer businesses and their employees workspaces in which they can thrive and do their best work. Reach out to our friendly team today for more information about Coworking Space Fitzroy or services offices at United Co.