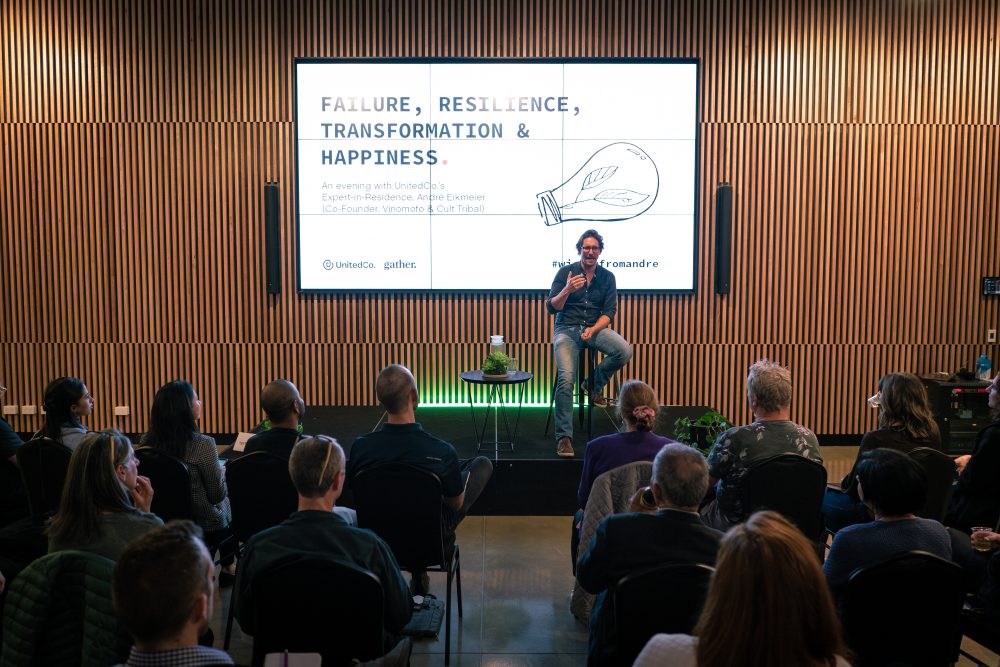 2020 will soon be in the rear view mirror and with barbers opening and people starting to poke their heads outside their work-from-home caves we can look forward to having the events we've put off for a whole year. Like many entrepreneurs and business owners you might have postponed a big sales conference or you may feel like 2021 is a good time to have a team building day so everyone can reconnect after the trauma of 2020. Getting people together has never felt more important. When you plan your corporate event in Melbourne what do you need to consider?
Covid
Ok let's get this one out of the way right at the beginning. Any event for the foreseeable future will need to have covered all the requirements and responsibilities for a Covid safe environment. United Co. can host your corporate event in Melbourne with the assurance that the latest guidelines have been checked and complied with giving you more time and energy to put on the event of a lifetime.
Your Message
It has been a long time since we've been able to meet up in person. 2020 feels like it has been going on for 67 months and that it might be an extension of Jumanji. There will be dozens of things you want to say and they all feel important. When you plan your corporate event in Melbourne it will be important to spend a moment to look through your list of priorities and pick one, two at the most, to focus your event on. Having a clear and coherent message could not be more important as we emerge from these turbulent and confusing times.
Promotion
Marketing your event needs the right kind of communication and organization. Attracting the type of clients, prospects and contacts to your corporate event in Melbourne will be vital to the success you have planned. 
Insurance
When you plan your corporate event in Melbourne it is vital that you consider the need for public liability insurance. No! Don't fall asleep. We know insurance is a dirty word and a boring subject. United Co's meeting room and venue hire includes public liability insurance so we've got your back.
Layout
Setting up tables and chairs is one of the least fun parts of putting on a corporate event in Melbourne. It can be tricky to think about the correct amount of space for each person, whether they have a good line of sight to the stage or big screen and making sure that cables and spare chairs are not a trip hazard. With space to host up to 150 guests United Co's flexible venue space offers you the ability to tailor the room layout to the number of guests and the type of event you are creating, and it will all be set up for you. Interactive events can often need space for breakout sessions or more intimate group activities. Multi-room bookings can be organized to suit your plans and needs. 
Catering
Do you remember that event you went to where they had soggy sandwiches and dry chicken bites? We all shudder at those memories. Poor catering can distract guests from your big message. It is all about the small things. Professional catering at a corporate event in Melbourne supports the quality of your brand and your message. United Co's in-house licenced cafe can provide healthy, delicious breakfast and lunch options that are sure to impress even the most picky attendee. 
I.T.
Many events can be made or broken because of technology. Just the thought of connecting laptops, projectors, finding the power points, it's enough to make you want to turn it off but not turn it back on again. United Co's Fitzoy space has been fitted with high specification technology throughout. Many of the meeting rooms have screen sharing technology while the event space has a nine panel built-in video wall, integrated sound system and two microphones. With in-house IT support your corporate event in Melbourne is in safe hands and you can channel your inner Elon Musk.
Health and Safety
Looking after the basic wellbeing of your guests seems like an obvious point but sometimes when we are busy crafting the perfect Powerpoint, deciding on the sauce to accompany the spring roll. Checking that there is a well stocked first aid kit, creating a fire evacuation plan is probably low down on your list of priorities. Are the toilets clean? Are the bins empty? Who will top up the water in the event space? Your corporate event in Melbourne is all about the details. United Co's event and meeting spaces have you covered.
Transport and Logistics
A smooth event starts before the guests have entered the building. Making the experience as simple and straightforward as possible will set the scene and have them relaxed and raring to go. Getting guests to your corporate event in Melbourne can be a logistical jigsaw. Late attendees, people getting lost, these are disruptions you can do without. United Co's heritage Fitzroy building is easy to locate and is close to several tram stops, an 8 minute walk from Victoria Park Train Station and car parking can be booked if required.
The Aftermath 
The applause has died down. Your event has been a great success. Everyone left with a smile on their faces and more new contacts, contracts and sales leads than you can shake a KPI at. The adrenaline is pumping through your veins. Do you really want to stay around to wash the glasses and stack the chairs? How about running the vacuum over the room? United Co's venue hire includes set up and breakdown. 
United Co. has all the tools you need to host a successful corporate event in Melbourne. Get in touch today to find out more.