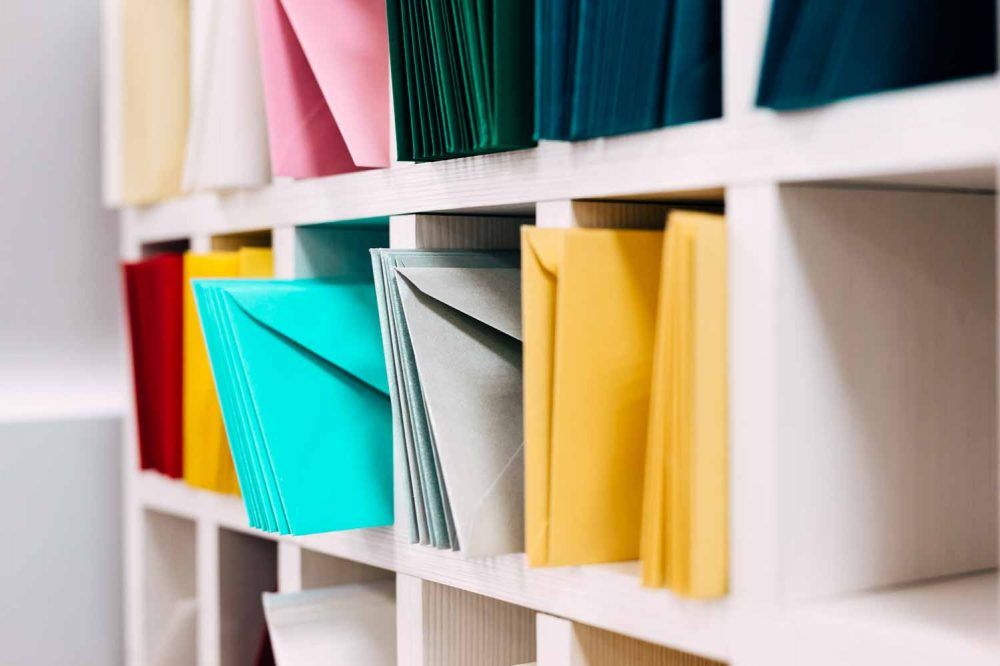 The concept of a Virtual Business Address is gradually making significant changes in the growth of small businesses, entrepreneurs, people who are working from home and hybrid workers. It was once just a theory, but now a really common trend since the pandemic and was made popular by people from all different business industries.
Virtual Address is now a common concept that has been assisting people so much in growing and further enhancing their businesses' value.
We cherish our work and our business because we spent time, energy and love crafting our products and services. A prestigious Melbourne address plays an important role in boosting your business value. They give us a feeling of predictability, of certainty and confidence rather than one with just a PO Box Number or a random residential address. Owning a virtual business address provides many benefits to growing your business in Australia.
What's the Melbourne virtual office address?
A Virtual Address is a real address in a physical location, called Virtual because it is not always the physical address where the business is located.
When it comes to registering your business, you must have a credible address.
A business Melbourne virtual office address is a physical and existing address location, that can be used for business registration. It helps with providing an authentic physical address and increasing the credibility of your business's registration, at the same time maintaining a qualified business image.
Furthermore, a virtual address provides security for people who work from home and don't want to expose their home addresses but still ensures that your profile is professional and ranked well on the market. For some flexible jobs that require constant changes of locations, a virtual address help set up a fixed online location for essential communication purposes but still maintains a professional look and feel to your business. Hence, choosing a virtual business address is crucial for your business and its development.
Learn More: 5 Things to Consider When Choosing a Virtual Office Space
Having a virtual office address is a versatile option that comes with actual office services.
An official location for mail, receptionist, virtual office packages and courier deliveries, to leverage call answering services, a premium virtual office space that can be accessed from your home office often with the option to conference with clients in world-class meeting rooms, meeting spaces and enhance your company's professional image.
Below are the 5 benefits of why you should choose a virtual business address Melbourne for your business.
1. Cost-effective
It is expensive to find a prestigious address to rent a physical office space for your business. Plus it comes with so many overhead costs that will affect your business growth. All of these headaches can be solved with the best solution – a virtual office address. An Australian virtual address, especially a virtual business address Melbourne allows you to have an identifiable local address without the cost of establishing a physical office from scratch. It comes with so many dedicated services, and even free add-ons to help expand your business and save on unnecessary costs.
An Australian virtual address allows you to test and probe the market at a low cost.
We all understand the struggle of finding clients in a new territory or even a new country and having a local presence can be reassuring for prospects. Physical CBD offices with a prestige address could be very expensive and a big risk before you have tested the market and measured the growth potential and forecast profits.
Between the establishment costs, fit-out, staff and exit costs, the gamble can be massive if it doesn't work out. Why waste money on renting office space when you can look for a cheap virtual office address Melbourne and maintain that good impression of your corporate?
2. Credibility
When looking for business information on Google, which all of us must have done, you can see that it comes up first with all the important details about the business including its products and services, address on Google Maps, phone number and etc. They would feel hesitant to contact the business if the address is looking suspicious like a PO box or a private apartment number. This can reduce your chances of being exposed to potential customers because of the not-very-professional look that the address might be giving.
By having a Melbourne virtual business address, your business has a lot of advantages over other non-prestigious competitors' business addresses. This even includes the chances of ranking high on Google Search Engine Optimization when your business is located in one of the famous, popular and regularly searched locations. A great example is that Smith Street was voted to be the coolest street in Melbourne, and Collingwood Fitzroy area became a very popular destination among Melburnians. Plus, conveniently located on Smith Street in the center of Fitzroy is United Co. virtual business address.
3. Time efficiency
We all understand how busy and time constraints it is when it comes to running a business, sometimes even burnt out without a spare minute to breathe. Especially when you are always on your feet and could not keep track of answering phone calls, parcel deliveries and sorting out paperwork but also cannot accommodate hiring physical assistants or secretaries.
A virtual office address comes with all the essential help like a physical serviced office space.
A virtual office address can receive letters and parcels for you. If you can't get there to collect them you can have them forwarded. For even more time-saving services, at United Co. we provide services such as scan and emailing your letters directly to you and securely shredding the originals for confidential purposes so all of your correspondence is easy to sort and file without piles of paper in drawers or on your desk. Just like having an extra pair of hands without the fuss of managing anything.
More than that, an online professional address assists you in your company's growth and cut down time-consuming tasks. Expanding a company's presence into a new region is a huge job that needs to focus on marketing, delivery, client support and so much more. Being able to quickly establish an Australian virtual address in the region is one less task to sweat over. Plus, having a virtual office address means that you don't have to be present, reducing the time to commute between places but still owning a fixed location
4. Confidentiality & Privacy
It is often underestimated how important is it to maintain a separate life between home and work, especially when you are a business owner or an entrepreneur. Work-life balance is important and what is more crucial is the confidentiality of your private home. Common inconveniences can just be your house mails, or packages with your work ones but more serious ones can be customers coming to your private space, or meeting up with business partners in non-professional settings. While you can book meeting room spaces, and hire event venues through a click when owning a virtual office address, just when needed. Work-life balance is tricky enough for business owners and entrepreneurs an Australian virtual address can help manage that balance.
Big corporates such as Amazon, Google, Apple, Disney, and Harley Davidson all to be known that they were started in the founders' garages. Setting up a business from home has a long and often very successful history which a bright example can be William S. Harley, who started in 1901 and his business is now one of the most recognizable brands on the globe. But the dark side of "setting up your business from your home" stories don't tell us is what happened when a client knocked on William's front door at 9pm on a Friday night, just as he was finishing his dinner to discuss with him about business. During those situations, a virtual business address Melbourne protects your domestic privacy. It also means that on that rare occasion where a client isn't happy and needs to rant at you, your family don't have to be included in the blast.
5. Scalability prospect
Every industry is developing rapidly and businesses need to catch up with the growth. When looking to expand your business and add more members to your team, you will have to further expand our virtual office address. As your business and your team grow you might need to expand your Australian virtual address so you can delegate management of the admin or have more parcels included in the membership. United Co. also has complimentary services to help scale the business such as phone answering and admin support.
Once you have established your presence in the market and want to further expand to a professional team with physical office space, a coworking or private office membership will give you an actual physical presence on the ground with no disruption or change to your operating address.
Show Off Your Business Address with United Co. prestigious Virtual Business Address Melbourne
Conveniently located on Smith Street, Collingwood Fitzroy. United Co. virtual business address allows companies to use our prestigious inner city location on their website, business cards, for marketing and communications. Protect your privacy by keeping your home address private while you operate your business from home or expand your interstate business by establishing a Melbourne office address while you explore the local market. We offer a range of flexible virtual plans to suit your business. Explore the options on our webpage and sign up online or contact our customer service team to discuss the perfect support for your business.