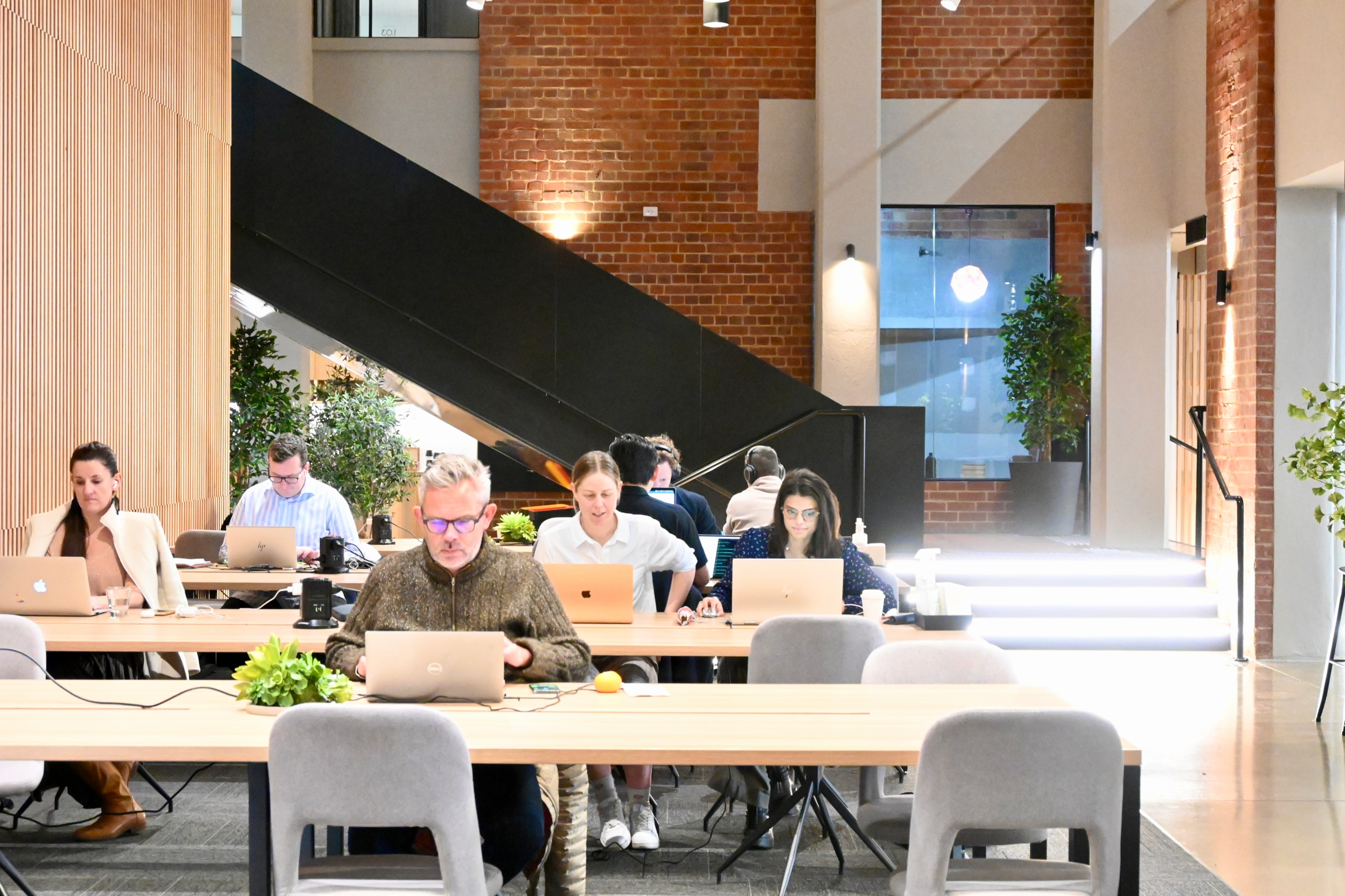 In Australia, the majority of coworking spaces can be found in Sydney NSW and Melbourne VIC, but the trend is spreading to other major cities. Coworking spaces can be found in suburbs around Melbourne from Carlton to South Melbourne and Chadstone to Fitzroy, but are also available in outer suburbs and even more rural areas.
What is the concept of a coworking space?
Coworking space is an office space in which different companies and industries share a working environment. A space for coworking is appealing to small businesses, new startups, freelancers, independent contractors, digital nomads and frequent business travellers. Many coworking spaces can be found in CBD areas. The recent working from home and working close to home trends have seen many coworking spaces in metro Melbourne filled with remote and hybrid workers.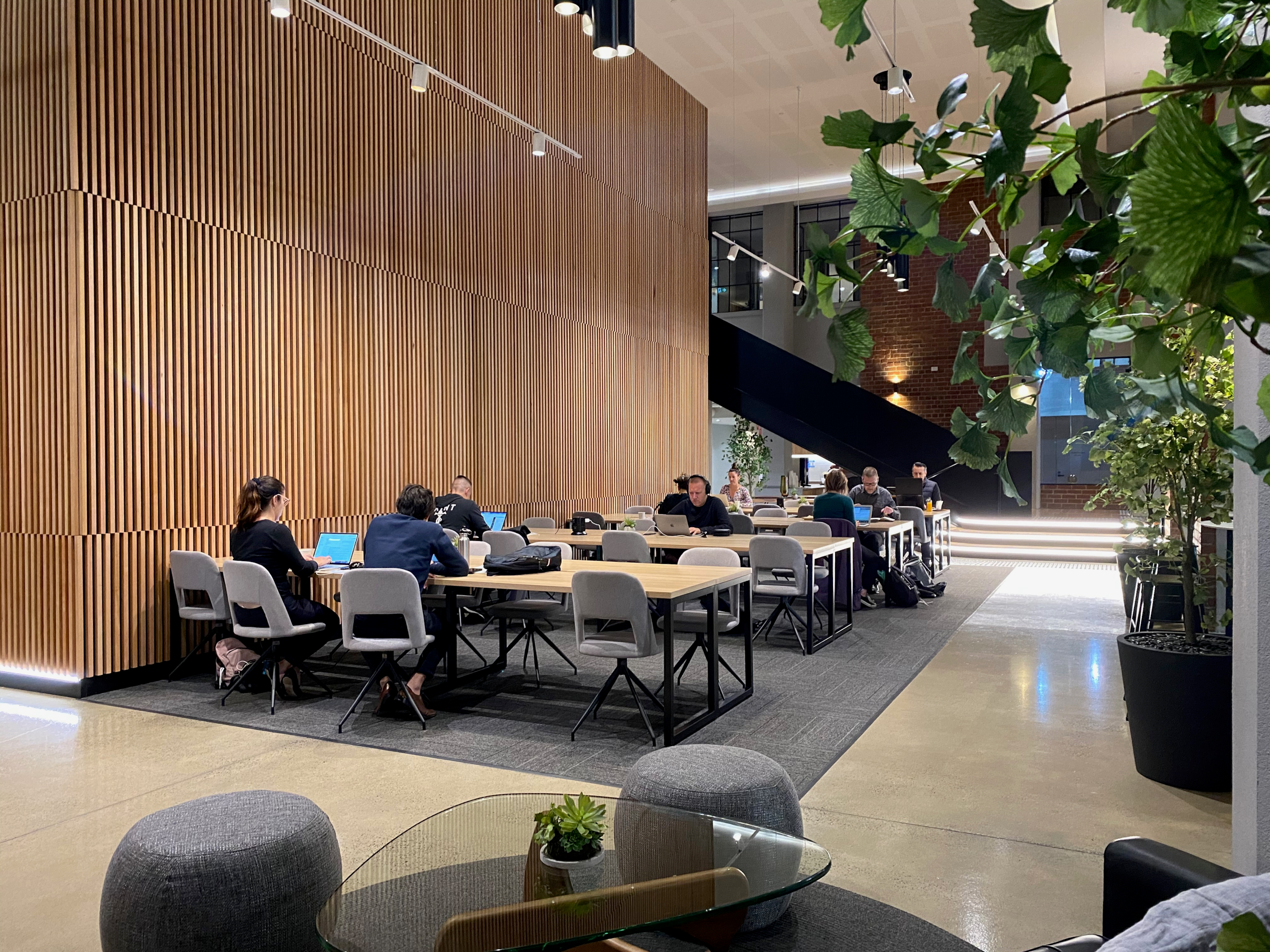 What's Fitzroy known for?
Fitzroy is known amongst many Melbournians for its abundance of bars, restaurants and entertainment venues, boutique shopping and thriving art scene.
According to Domain, Fitzroy ranks as one of the world's most hipster suburbs.
Being one of Melbourne's oldest suburbs, Fitzroy is an eclectic neighbourhood with a deep history shown in its historic pubs and bars, social events, community events, little streets and terrace homes, enduring businesses, and contemporary wine bars that have preserved vintage furnishings. Many Victorian-era structures and historic buildings have endured through the years and are crucial to the neighbourhood's atmosphere—right next to the street arts. There is no better place to take the pulse of Melbourne's dining and fashion culture than Fitzroy.
You'll find various characters within Fitzroy's nooks, ranging from young professionals to those of the older generation that have called the community home for decades. It's economically diverse too. Many young people move to Fitzroy to live in share houses while other Fitzroy residents are putting up some of the fanciest rent in all of the city.
Fitzroy – from a working-class suburb to an inner-city gentrified area of creative workers and tech companies.
Since the 1960s, Fitzroy has undergone waves of migration, a significant decline in industry, the rise of the hipster, and rising demand for housing in the inner city.
Like most of the inner city, the suburb used to be home to a unique mix of factory workers, students, artists, and recently arrived migrants. The main commercial areas of Brunswick, Gertrude, and Smith Streets, as well as the renovation of its former factories and warehouses, are all obvious examples of gentrification in the area. In 2021 Smith Street was named the coolest street in the world by TimeOut.com.
READ MORE Best Things To Do In Smith Street Collingwood
Fitzroy and its surrounding neighbourhoods of Collingwood and Carlton have a rapidly increasing number of co-working spaces that cater to various disciplines. The area attracts a diverse blend of businesses in different industries, all of which you will be able to connect with in one of Fitzroy's shared working spaces.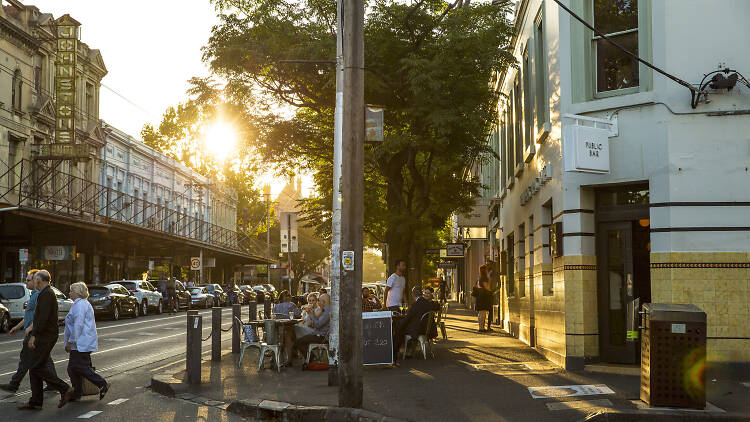 Do you know that Australia has the highest growth of coworking spaces in the world?
Since the inception of coworking in 2005 in San Francisco, the coworking trend has been spreading across the world. According to Knight Frank, the coworking industry in Australia has grown by over 300% since 2013.
What are the benefits of coworking?
A co-working space brings tremendous advantages to business growth and development, allowing for cost savings and convenience via the use of shared infrastructures, such as receptionist and concierge services, high-speed internet and in some cases refreshments and parcel acceptance services.
A shared office isn't just a working space, it also creates a professional community where employees can be exposed to networking opportunities with people from different businesses. Community managers are there to naturally facilitate connections between businesses, helping you to broaden your network with like-minded professionals and create opportunities for collaboration. Community managers will arrange member events to create a superb coworking environment and help members to make the most of their coworking membership.
READ MORE Things we should look out for when choosing a Co-working Spaces
Taking innovative steps from the old school working offices where the environment is silent, stale, and stiff; coworking spaces embrace the linked atmosphere that fosters the development, innovation, and ideas.
You will be more likely to benefit from working in a collaborative environment. A good co-working environment encourages both teamwork and focus work. A hot desk, which can be found in most coworking spaces, is fantastic for collaboration, creativity and flexibility. However, if you like a more permanent setup dedicated desks provide you with your own permanent desk space. When you need to have alone space for phone/zoom calls soundproof phone booths are available. Ready-to-reverse breakout and meeting room hire is available for team meetings and client presentations. Many coworking spaces offer private office space with offices for small and large teams you can grow your office space as your team expands.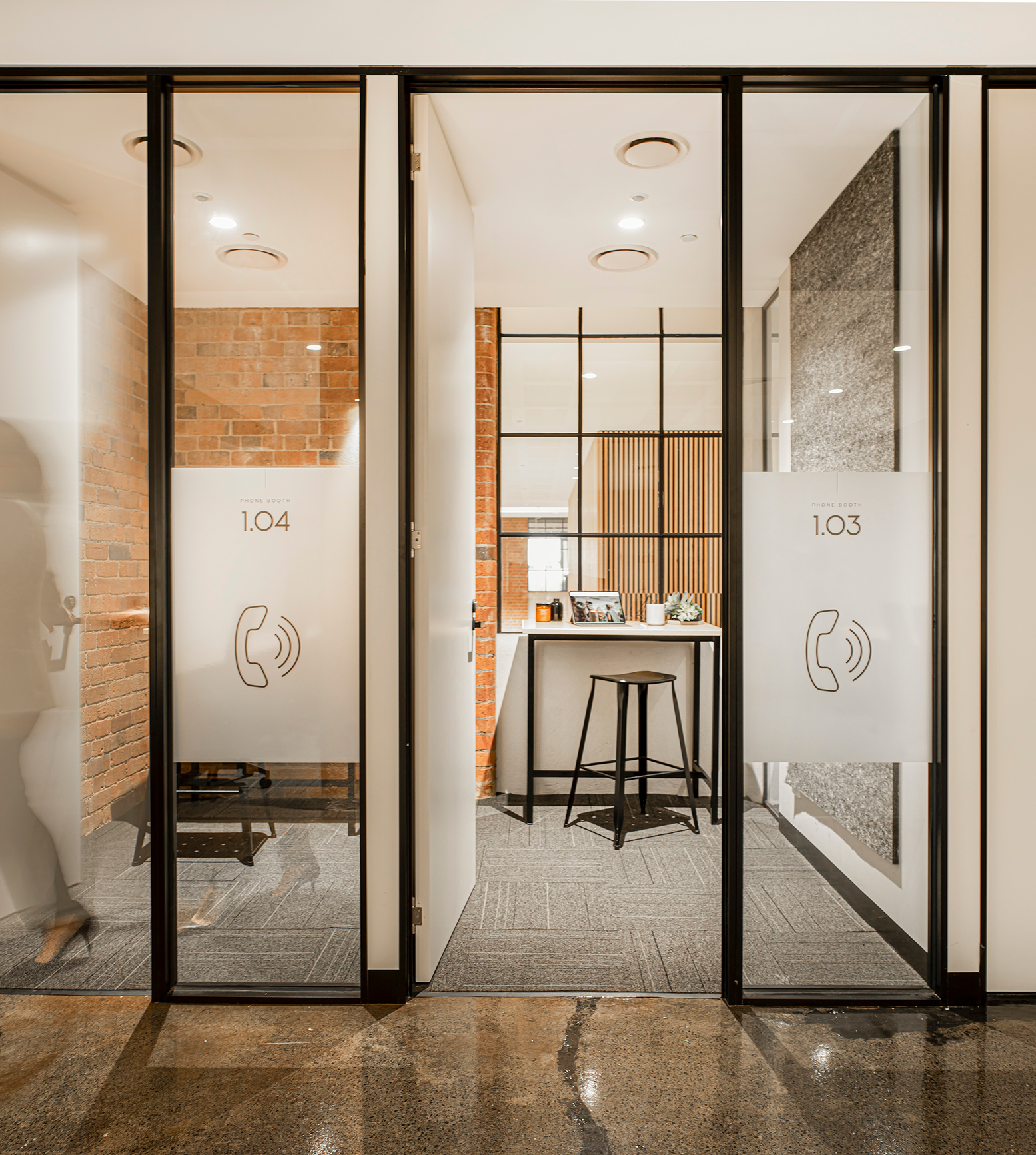 The flexibility of a coworking office provides the best environment to flourish productivity and creativity.
Some work-related facilities include hot desks, dedicated desks, various size private offices, meeting rooms with video conferencing facilities, training rooms and event spaces. You will likely have access to fast Wi-Fi, a members app, printers, scanners and copiers. All services are geared toward flexibility to meet business needs.
Most coworking environments come with a range of benefits accessible to members. Some spaces are equipped with a gym and wellness studio, entertainment facilities, kitchen amenities, and breakout spaces for informal meetings or to hang out. Members have full access to all the benefits once signed up for their coworking memberships.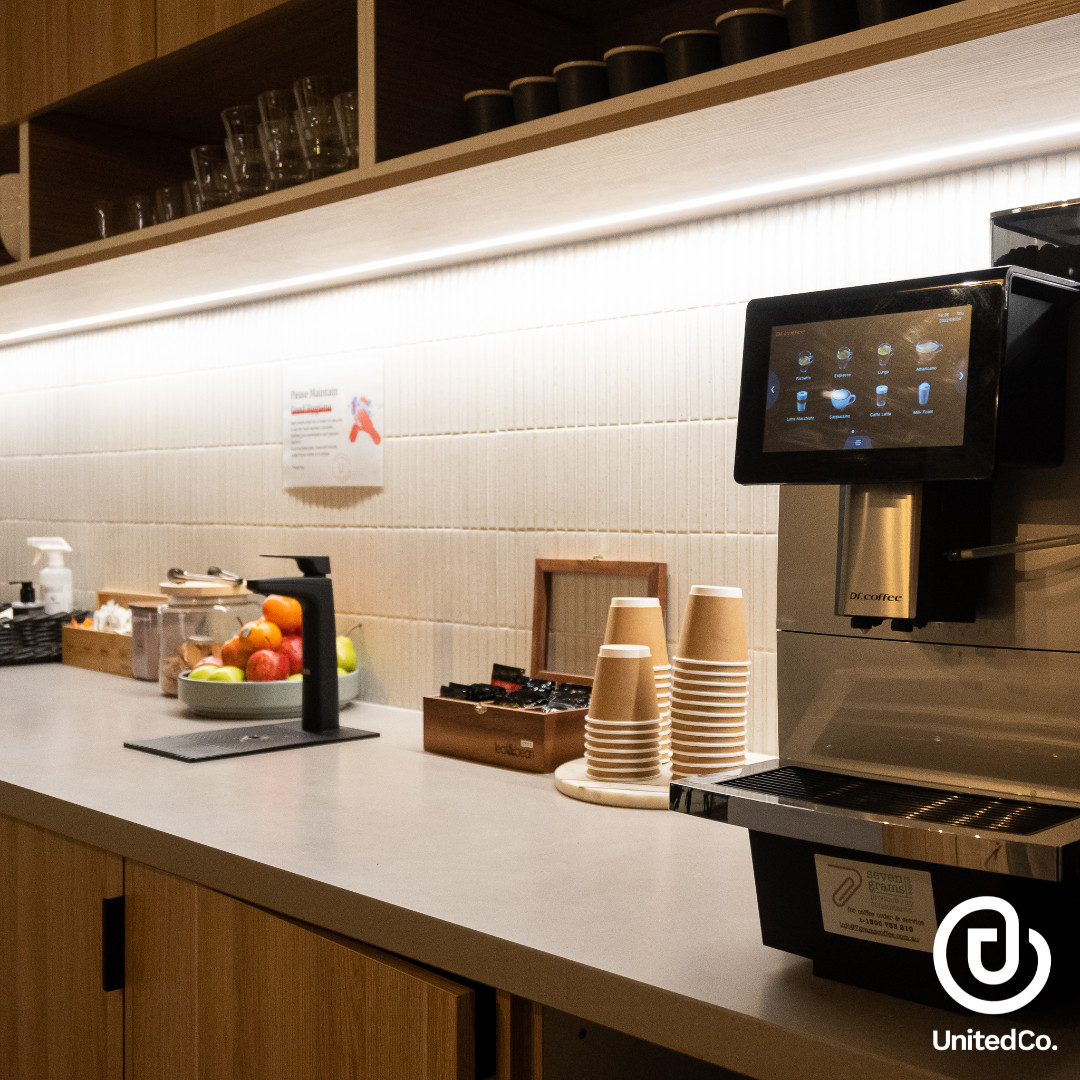 United Co. Coworking Space in Fitzroy.
Our mission is to empower and delight people at work through inspired spaces that embrace work-life balance. We bring people together, encourage collaboration, help members connect and empower them to succeed in their daily work lives. Collaborative work environments and technologically advanced facilities allow you to access the perfect solution of a shared workspace while saving cost and increasing your productivity.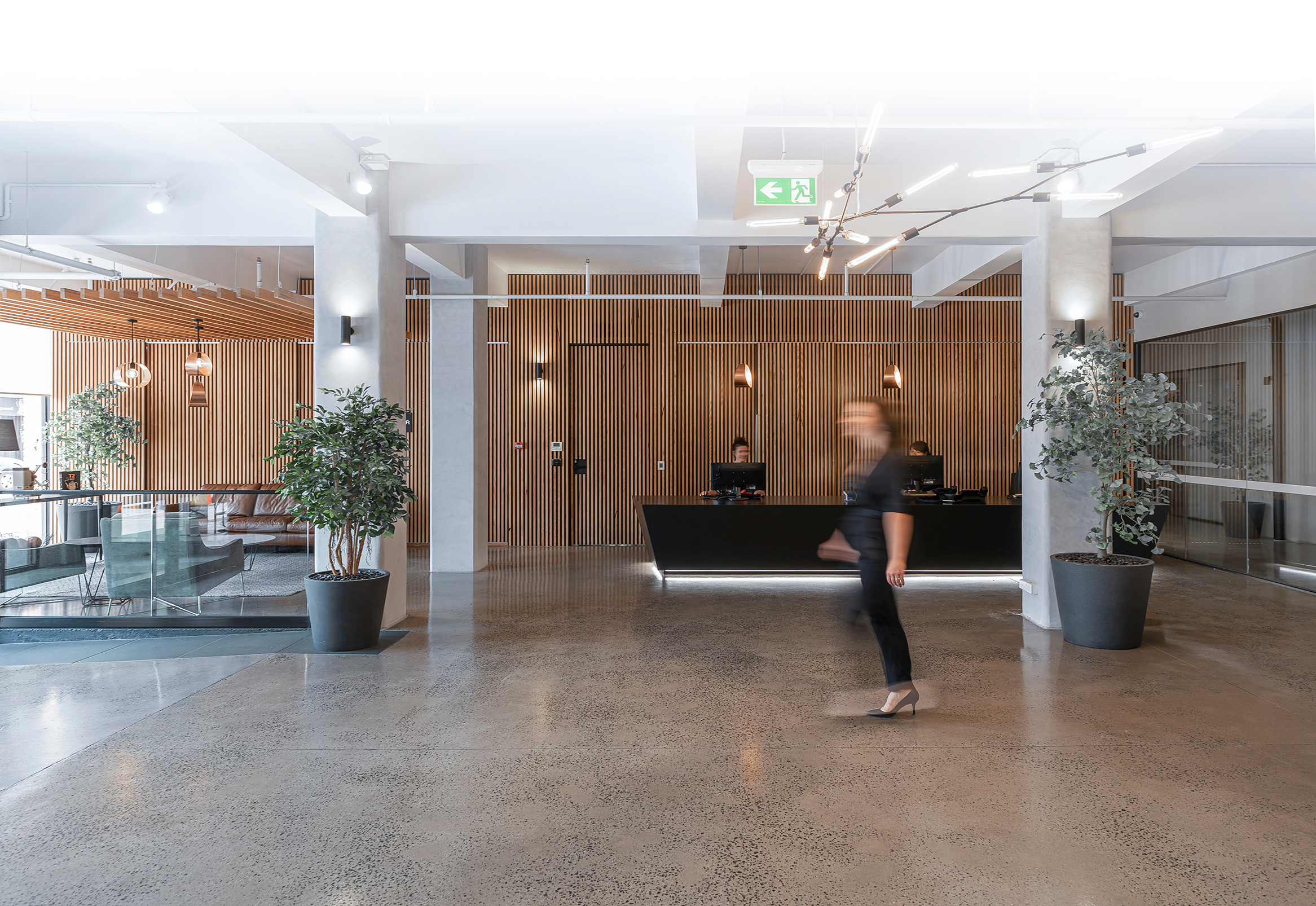 Premium Coworking and Office Spaces.
If you would like to know more about United Co. and all the benefits we can offer you? Explore our website for more information about private offices, coworking memberships, hybrid offices and virtual office memberships – enquire now or book a tour.