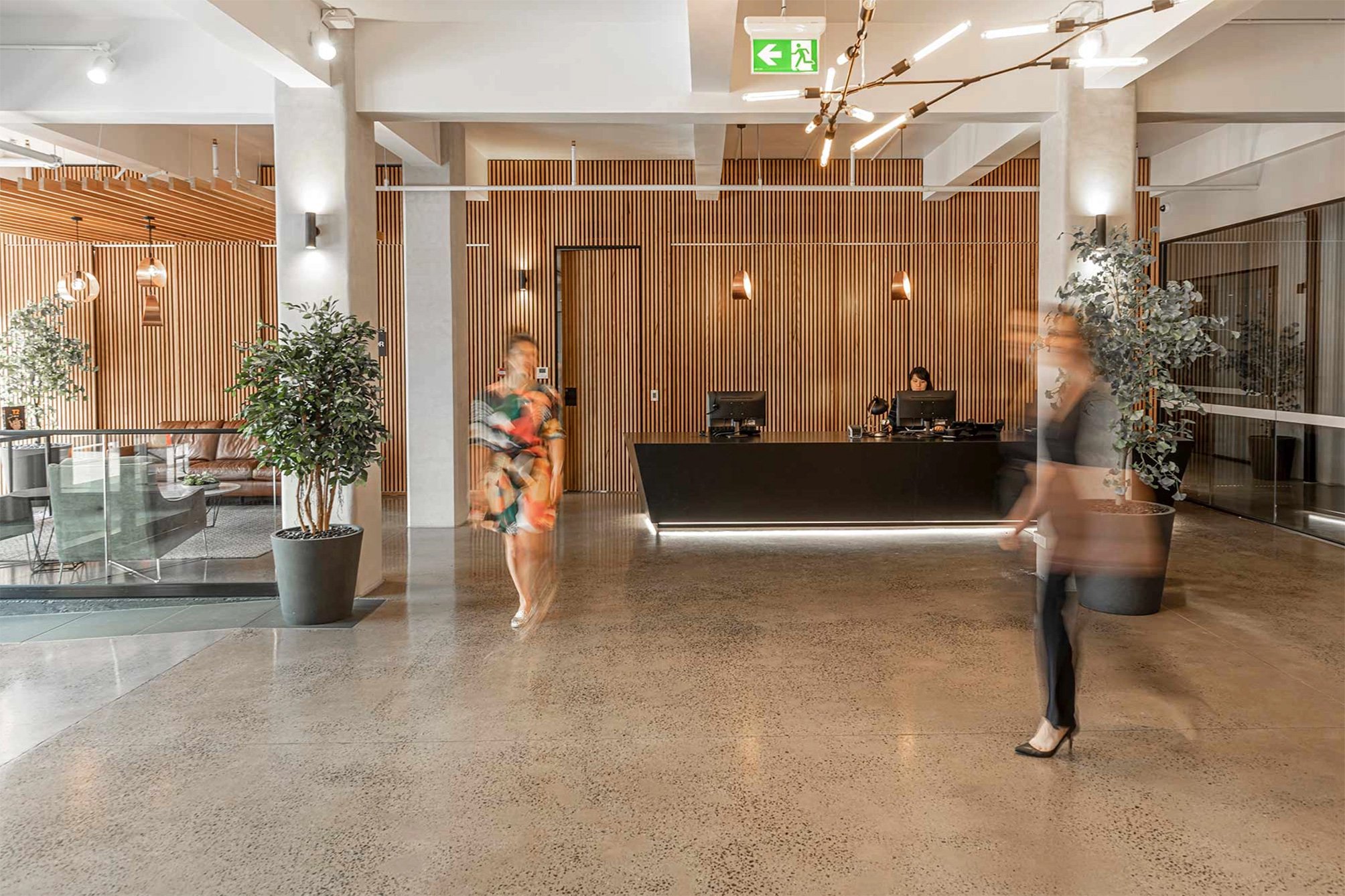 Virtual office space is a type of workspace that allows individuals or businesses to have a professional presence without physically occupying a traditional office space. In a virtual office setup, individuals or businesses can access services such as a mailing address, call forwarding, and access to meeting rooms and coworking spaces on an as-needed basis, on their own terms.
This type of workspace is ideal for individuals or businesses who do not require a physical office space but still need to maintain a professional presence and have access to certain amenities. Virtual office spaces are often used by businesses big or small, with remote teams or those looking to expand their business to a new territory. 
For example, freelancers who work from home may use virtual office spaces to access a professional business address, phone answering service, and meeting rooms for client meetings. Entrepreneurs and small businesses might use virtual offices as a way to reduce overhead costs and access professional services, such as mail handling and conference room facilities, without the need for a full-time physical office space. Larger businesses can use virtual offices to establish a local presence in a new market, without the need for a permanent physical office space, and its committed costs.
Who benefits from virtual office space?
Virtual office space is used by a wide range of individuals and businesses, including:
Freelancers and remote workers: Freelancers can use virtual offices as a way to present a professional image to clients and customers, while still being able to work remotely. A virtual business address will help you protect your privacy. If you are a remote worker who would like to take advantage of mail handling and access meeting and collaboration space a virtual office can help you do this. 
Entrepreneurs and startups: Entrepreneurs and startups often use virtual offices as a cost-effective way to establish a professional presence without the need for a physical office space. Getting a professional address will give your business more credibility.
Small businesses: Small businesses can use virtual offices as a way to reduce overhead costs and access professional services, such as a business address and a local phone number
Growing Businesses: If you are running a business in Sydney and are thinking of expanding your business interstate and establishing a satellite office in Melbourne for example, a virtual business address can help you get started. You can list your new interstate address to test the market and build credibility with customers before making the leap to set up another office in your new location. International companies can use virtual offices to establish a local presence in a new market, without the need for a physical office space
Overall, virtual offices are used by a diverse range of individuals and businesses looking for professional and cost-effective solutions for their business needs.
Want to know more benefits of having a prestigious Melbourne Virtual Business Address
What is the difference between coworking space and virtual office space?
Coworking spaces and virtual offices are two different types of workspace arrangements.
Here are the differences between the two:
Physical vs Virtual Presence – A coworking space is a physical workspace where individuals or businesses can rent a desk or office space. Whereas a virtual office is a service that lets you establish a presence without the need of a physical office space.
Amenities – Coworking spaces often offer amenities like meeting rooms, lounge areas, and kitchens that are shared with other members of the space, whereas virtual offices provide reception services such as a business address, mail handling, phone line, and meeting facilities.
Price – Getting a physical workspace whether a desk or office will come at a cost. Getting started with just a virtual presence will help you keep your cost down while you get your start up off the ground or establish your new location. 
Flexibility – A virtual office will allow you to set up a presence in your desired location while you can run your business from anywhere in the world. This can be very beneficial to entrepreneurs who live outside of the major cities, business owners who frequently travel for business or digital nomads. 
In summary, coworking spaces are physical workspaces that offer shared amenities, while virtual offices are digital spaces that provide services like a business address and phone answering, making them a more flexible and affordable option for businesses and individuals who do not require a physical workspace.
How can I set up a virtual office?
There are a few things to consider when setting up a virtual office membership:
Service

: Determine what service you require and how frequently you will require that service. 

Inclusion

: Pick a membership that has suitable inclusions. Consider your current and future requirements to ensure you can scale your service as required.

Location:

Choose the right location. Pick a virtual service in a location that suits your industry. Many industries gravitate towards certain cities and suburbs. 

It is important to choose a location that suits your industry and that suits the local representation. When you receive mail and parcels you will be able to have these forwarded to a different address. If you choose a virtual service close to your home or a location you frequently visit, you will conveniently be able to collect your mail and parcels without going out of your way.  

Registration:

Once you select your desired service you will need to sign up. You can usually do this online or over the phone. Make sure you have your business and contact details so that the virtual office space can reach you on hand. 

Payment:

In most cases, you will need a credit card to process payment and complete your sign up. 
Read How does virtual office work and help your business grow?
Virtual Office Space in Melbourne
If you're looking for a professional and cost-effective solution to manage your business operations, our virtual office space at United Co. could be the perfect fit for you. 
United Co. offers virtual office space in Melbourne. You will receive a unique business address in Melbourne. You can use your address for business cards, your website, business and communications. You will be able to register your business at your assigned virtual business address and can receive mail and parcels. When you need to meet with a client you can simply book one of our day offices or meeting rooms to do so. Explore our virtual membership inclusions online, sign up and get started straight away. 
If you have any questions regarding our virtual office service, coworking, office space or corporate meeting space and event space, reach out to our friendly team today.