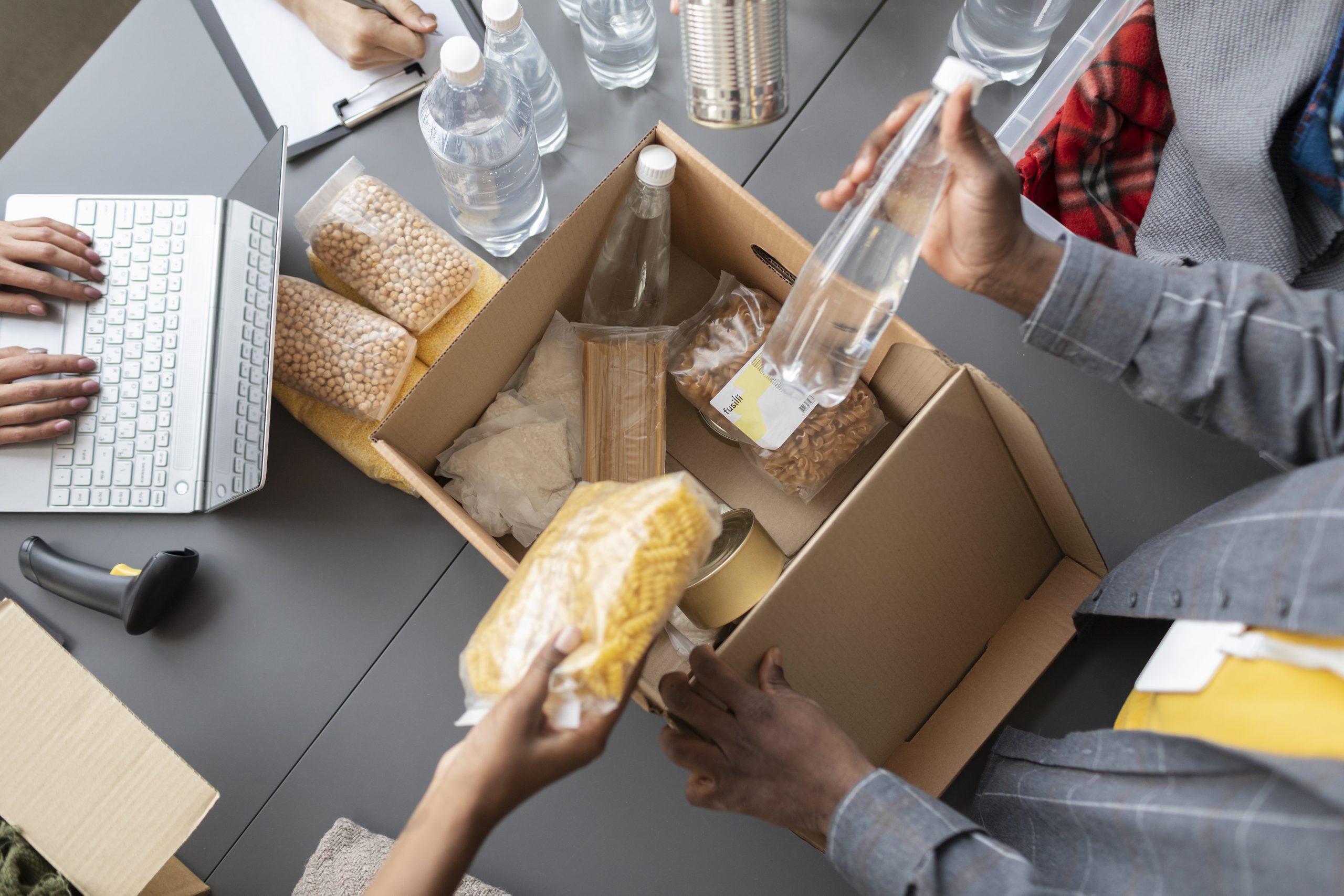 Nonprofits often need the flexibility to sustain their growth and allow for project space in preparation for fundraisers and events. It is a priority to save money and overheads in order to maximise the funds raised for your cause. Operating a nonprofit in a coworking space has many benefits such as a high-quality workspace that is fully accessible and welcoming to all, great shared facilities, options to take project space, access to a like-minded community for professional support and collaboration and much more… Keep reading to find out how a coworking space can benefit your non-for-profit.
Focus on your mission
Your biggest priority is your cause and you dedicate as much time as possible to your mission. A private office or coworking membership at a shared space all-inclusive. Meaning you will no longer have to worry about things such as water and energy bills, rates and outgoings, cleaning and maintenance. Even some reception services are included. This will save you a lot of time on admin, giving you headspace and allowing you to focus on your mission. Dedicate your time to what you do best.
Great facilities to help you work better
In order to maximise your efforts you will need an inspiring space that encourages creativity. You may need space to host meetings with potential donors and collaborators as well as a function venue to host fundraisers. Coworking spaces are designed for collaboration and have all the facilities you need to do good. United Co. offers meeting rooms that will no doubt impress your guests, training rooms perfect for workshops with your team as well as a large event space to host fundraisers up to 150 guests. You can extend your audience by converting your next fundraiser into a hybrid event, allowing you to reach an unlimited audience around the world.
Connect & Collaborate
Working with donors and collaborating with other organizations and causes is a great way to raise funds, create programs and expand your reach. Coworking spaces give nonprofits an opportunity to expand their network within the coworking space. The community manager will be able to connect you with other organizations in the space. There may be opportunities to present during community events and share your work via the members app or in newsletters.
Flexibility to scale your workspace
Your ambitions are great and you probably like to grow your organization. Your office space will have to grow with your team, but in the meantime, you do not want to waste valuable funds on a large office that you aren't using – yet. On other occasions, you may need some temporary space to organize a large event. Coworking spaces offer nonprofits the flexibility they need. You can grow your office space without moving and take up a temporary workspace, for a day, week or month when you need it. Coworking spaces are great for hybrid teams, allowing you to maximize your office space while offering your team members flexibility and opportunities to balance their work with other commitments.
Do good by your team
You do good work for your cause, your team works hard and you want to look after them too. All your funds are allocated to the cause and your operations need to be nimble in order to maximise your efforts. You want your workspace to reflect your brand and organization, but the expenses of a large office and quality fit-out strain your cash flow. A balanced workplace with essential amenities plays a crucial role in the recruitment and retention of team members. Coworking allows your team members to have access to a range of world-class amenities that encourage wellbeing such as a wellness suite with on-site gym, quiet rooms, secure bicycle storage, showers and end-of-trip facilities. You will have access to various breakout spaces and an on-site cafe. Members receive invitations to regular community events where they will be able to connect with other members and expand their professional network. Replacing talent is expensive, especially when you factor in recruiting costs, training costs, and lost productivity. Just like any other sector, nonprofits also face recruitment challenges, but a great workspace will help you to attract and retain talent.
About Us
United Co. is a shared workspace in the heart of Fitzroy Melbourne. Our multi-disciplinary community consists of entrepreneurs, consultants, government agency, non-for-profits and as well as for-profit organization such as financial advisors, legal professionals, marketing agencies, designers and more… Our diverse community of like-minded professionals provides endless opportunities for collaboration. We aim for our workspaces to be welcoming and inclusive and our space is designed to be fully accessible for all. If you like to know more about our shared workspace, contact us today.