How United Co. is Ensuring a Safe Workspace
United Co. remains open for members and guests throughout the pandemic. We are committed to keeping our workspaces and meeting room facilities available to new and existing members, guests and nearby businesses and those who require a safe and suitable work or meeting space. Our team continually reviews OH&S guidelines, ensuring we make all the necessary adjustments to meet state and federal government guidelines as they continue to evolve throughout the pandemic.  We communicate these changes to our community through email and look to our members for their cooperation and assistance in maintaining a safe workspace. We look forward to welcoming you to United Co., when you are ready. Please review this page for more information on our COVID-19 policies and procedures as well as helpful information and resources.
GET IN TOUCH
GET IN TOUCH
This page was last updated on
20th October 2021
To assist you with social distancing we have reduced the density of seating in communal areas. Signage has been placed in all areas to indicate occupancy quotas and to help remind you to practice good hygiene and social distancing.  Floor markings have been placed in high traffic areas to assist you with maintaining a safe 1.5m
Increased Hygiene & Cleaning
In addition to our regular cleaning regime, we have implemented additional cleans of high traffic areas and touch points such as door handles, lift buttons, handrails, meeting rooms, lobby furniture and kitchens throughout the day. We encourage you to use the provided hand sanitiser, disinfectant wipes and tissues provided at all entry points and in kitchens.
Face Masks & Vaccine Certificates
In compliance with the state government directions and Safe Work Australia, every person entering the United Co. building is required by mandate to check in with the Services Victoria QR Code, present their double vaccination certification if applicable, and wear a face mask or present their exemptions. If you don't have a mask, you can get one from the front desk. United Co. must refuse entry to anyone not meeting these requirements.  We thank our community for doing their part in keeping our members, visitors and team safe. 
We continue to support business by providing services in our workspace as well as remotely. We offer a range of virtual services to support you and your business while working from home from mail handling and forwarding to reception phone answering as well as administrative support.
Action Response & Communication
QR codes have been displayed in the various areas and entries of United Co.  QR codes differ between the different areas of the building. This will assist us with our action response should we have a positive case of Covid-19 at United Co. This will mean that we can act quickly in closing down the exposed area for deep cleaning and in identifying others that have accessed the same areas and may have been exposed.  We encourage members to check-in everywhere, every time using the Service Victoria app. Members are kept informed with regular email communication with new information, developments and resources to support your business.
When transitioning back to the office, members are required to follow the directions of the Chief Health Officer in managing their teams.  Members may consider creating workforce bubbles or staggering work hours for their team so that they may safely social distance within their private office. United Co. provides multiple breakout spaces to assist with safely distancing your team.  Members are encouraged to avoid interactions in enclosed spaces and utilise the hand sanitiser and disinfectant wipes provided. Members are also required to notify United Co. immediately if a positive case of Covid has been identified in their team that has visited United Co.
Return to the Workplace after COVID-19
Many businesses adapted to Covid-19 by working from home and adopting technology to help team members connect virtually. We are here to help you transition back to the office when you and your team are ready.  The list below will assist you in understanding how you can help us in keeping United Co. a safe workspace for all.
We will work with our members to ensure the government requirement for vaccine certifications are met;

While facemask are required to be worn under the Government mandate, compliance is required in all rooms and spaces of the United Co. building unless an exemption can be provided;

We request our members to check in to the different areas of United Co. with the Services Victoria QR code displayed in order to assist with contact tracing should a covid exposure occur;

Any of your guests attending meetings with you in the centre or in a meeting room will be required to sign into any areas they may access with the applicable QR code for contact tracing purposes, show their vaccine certification and wear a face mask;

We encourage members to use the available breakout areas and flexible workspaces to comply with social distancing requirements;

Our team is available to assist members with adjusting office layouts where possible;

Businesses are encouraged to take advantage of 24/7 access and let their teams work in shifts by extending work hours and staggering staff members returning back into the workspace.

You can request additional cleaning of your workspace by contacting the front desk.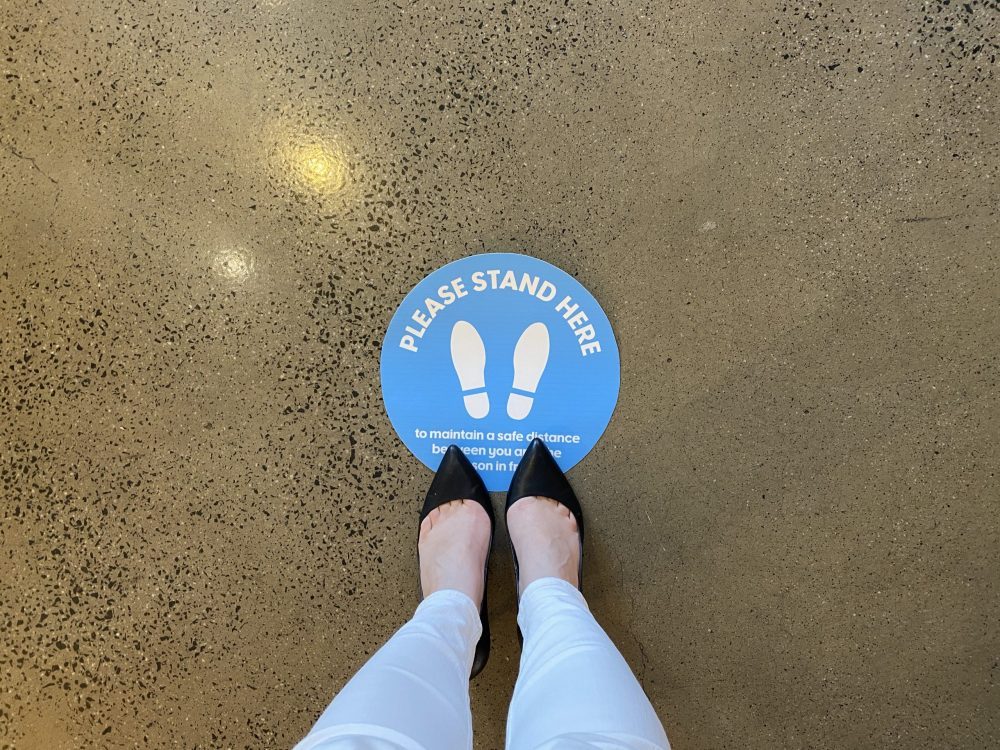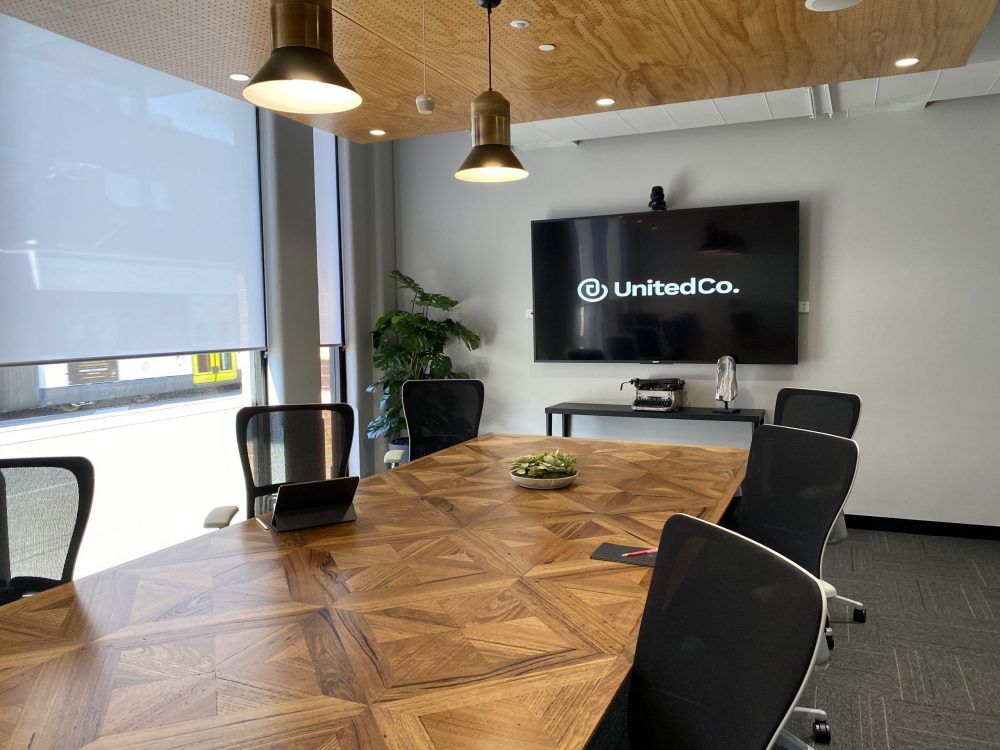 Meetings & Events During the Pandemic
Because continuity and connection is important to your business United Co. has invested in improving and expanding our range of meeting rooms and spaces so that you and your team can attend meetings, training sessions, conferences and events in confidence. With a range of differing rooms available, we can assist you in finding a suitable space in line with the current Covid guidelines.
Here are a list of changes we've implemented to the environment to keep you and your team safe:
Our Covid Marshal will request all attendees to sign into any areas they may access with the applicable Services Victoria QR code for contact tracing purposes, show their vaccination certification or exemption and wear a face mask;

Where multiple groups or events are using the same facility on the same day, we will work with you to stagger start times to minimise congestion in shared spaces, like reception, corridors or entrance and exit points;

Signage is displayed in each meeting room or space clarifying the maximum capacity.  Our team will work with you to ensure the guidelines are met during the booking process;

Social distancing and hand hygiene is encouraged;

All meeting rooms and spaces are cleaned and sanitised between bookings, in addition to regular cleaning of all high traffic areas and touch points;

Hand sanitiser and disinfectant wipes are provided in every meeting room or space;

Video and phone conferencing facilities provides you with the option of conducting your meeting or event with less on site attendees, allowing you to connect with anyone, anywhere;

Meeting rooms have

active fresh air intake through the air conditioning system;

A dedicated meeting room lounge has been created for meeting room users while you await your booking to reduce the number of guests in the main reception waiting area.
Guidelines for COVID Safe Catering
Our team will work closely with you and our catering provider to ensure public health measures are implemented to reduce the risk of COVID-19 transmission when serving food to you and your guests.  Below is a list of ways you and your team can safely break from your meeting or event for meals and refreshments at United Co:
The option of providing staggered programming breaks;

The option of individually packed catering and refreshments for each guest with single use cutlery;

Guests are encouraged to be seated for meals and refreshments;

Services Victoria QR codes can be provided for individual tables upon request;

Our covid marshal will assist in discouraging crowding in areas where food and drinks are collected;

Staff can be arranged to serve food and drink where buffet catering is provided to minimise touching of any food, drinks or shared serving utensils.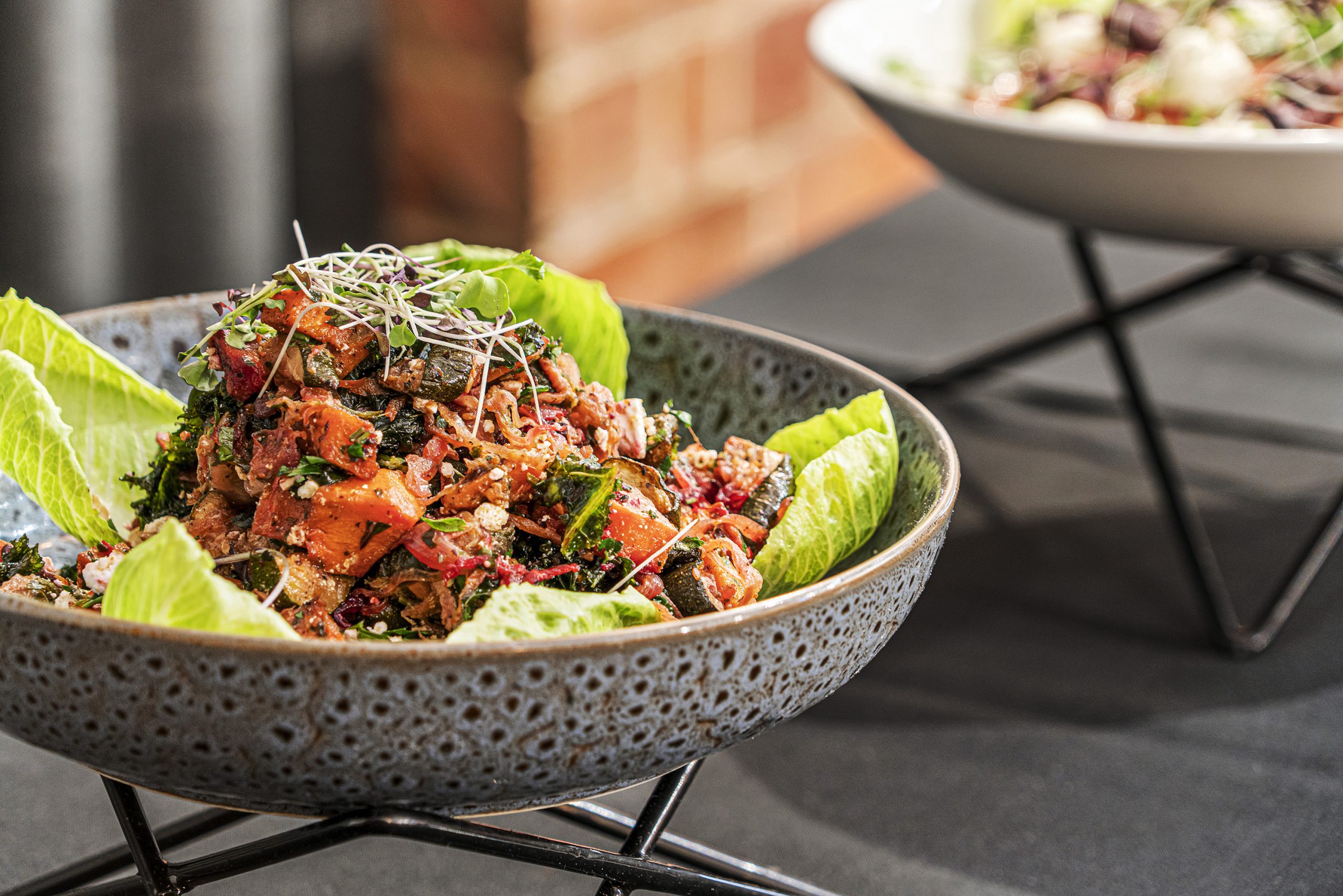 Incident Management & Response Plan
United Co. is constantly monitoring the guidelines and regulations outlined by the State Government, and will alter the Incident Response Plan as required.  The success of the Incident Response Plan is dependent upon the cooperation of our members and the wider community.
In the event of a confirmed case of Covid-19 at United Co. the following response plan will be followed in order to inform the community and restore the exposed areas to a safe workspace.
Minimising Risk
Members, visitors or staff are not permitted to enter United Co. if they are feeling unwell and have been in contact with a confirmed case of covid-19, are awaiting covid test results, or have tested positive to Covid-19 and have been directed to isolate by the Department of Health.  If you believe a member is in breach of this rule, you must notify the United Co. team immediately.
Confirmed Case
In the event that a confirmed positive case of Covid-19 visits United Co., we will act immediately under the advice of the Department of Health.  The current response plan is as follows:
The confirmed/suspect case must leave United Co. immediately;

The Department of Health will be notified by United Co. to report the exposure;

Exposed members, visitors or staff will be notified by email or phone immediately and will be required to follow the instructions of the Department of Health;

United Co. will follow the directions of the Department of Health and WorkSafe;

The exposed areas in the United Co. building will be closed immediately for deep cleaning and sanitisation, members will be relocated or directed to another area of the building until the space can reopen.
All business owners have the responsibility of following the guidelines for a positive case in their workplace. If you haven't already, please access the information on what to do if you have a confirmed case in your workplace here: https://www.coronavirus.vic.gov.au/confirmed-case-workplace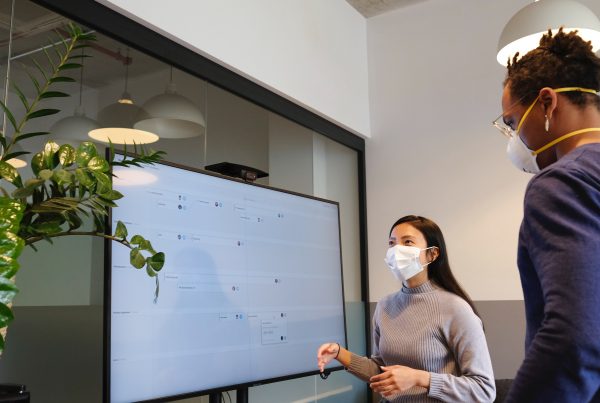 Covid has affected businesses all over Australia and the World. Victoria and Melbourne were hit particularly hard with the strictest…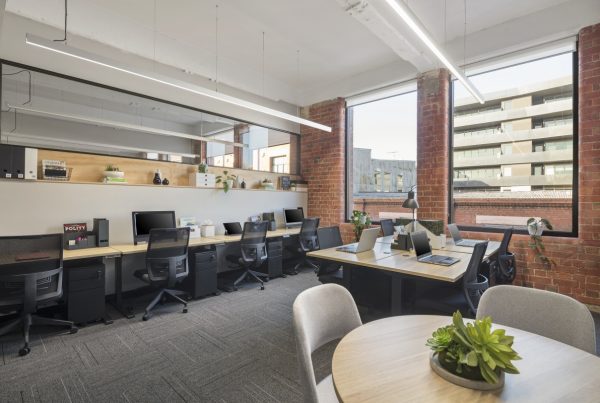 The Covid-19 pandemic caught everyone by surprise in Australia and across the globe. Melbourne and Melburnians suffered more than most…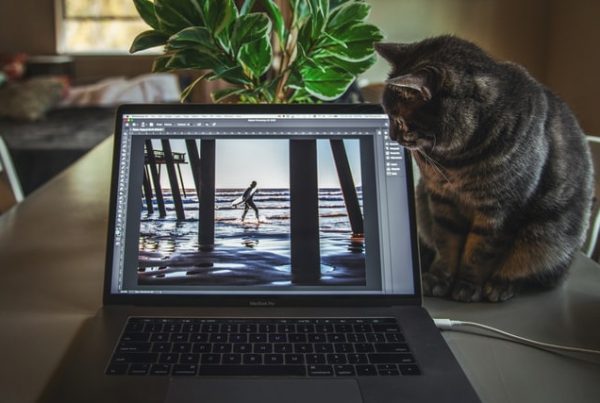 With coronavirus stage 3 and 4 restrictions in place across Victoria and Melbourne, anxiety and stress are on the rise.…
We Continue to Support Your Business While You Work Remotely
If you enjoy working from home or plan on adapting a hybrid way of working in the future we can help you stay connected with other members and your customers.
A

virtual office

helps you to maintain a professional image for your business no matter where you choose to work. 

Never miss a call with our

phone answering services

and ensure business continuity.

A

business address

can help you keep your home address private while you keep running your business from home. 
Request

administrative support

from our front desk team. Save time on admin without the need to hire anyone and add another member to your team.

Member's mail we receive is stored securely. You can choose to have your mail and parcels forwarded to a nominated address or we can scan and email a copy of letters you receive.
Getting to Work at United Co.
Many people have relied on public transport in the past to get to and from work. United Co. is easily reached by public transport, but also encourages members to consider other modes of transport.
If you or your employees rely on public transport, flexible work hours can help you avoid peak hour public transport.
Walking or cycling to work is a budget friendly and healthy way to commute. If you cycle to work, we provide secure bicycle parking and end of trip facilities for your convenience.
If you choose to drive to work United Co. provides on site parking. You can

purchase a day pass online

or add a reserved car park to your membership.
Together We Transition to a New Business As Usual
The coronavirus pandemic has changed the way we work forever. We have all been forced to adjust our daily lives as well as our working lives.
While we keep assessing developments on a daily basis, we also look ahead to a new future and plan ahead to adjust to a new normal together with our community.
We welcome anyone to reach out with concerns, suggestions or questions. Current members are welcome to reach out to the centre manager for assistance or information.
If you like to get in touch with our team for more information on our services and find out how we can assist your business.
CONTACT US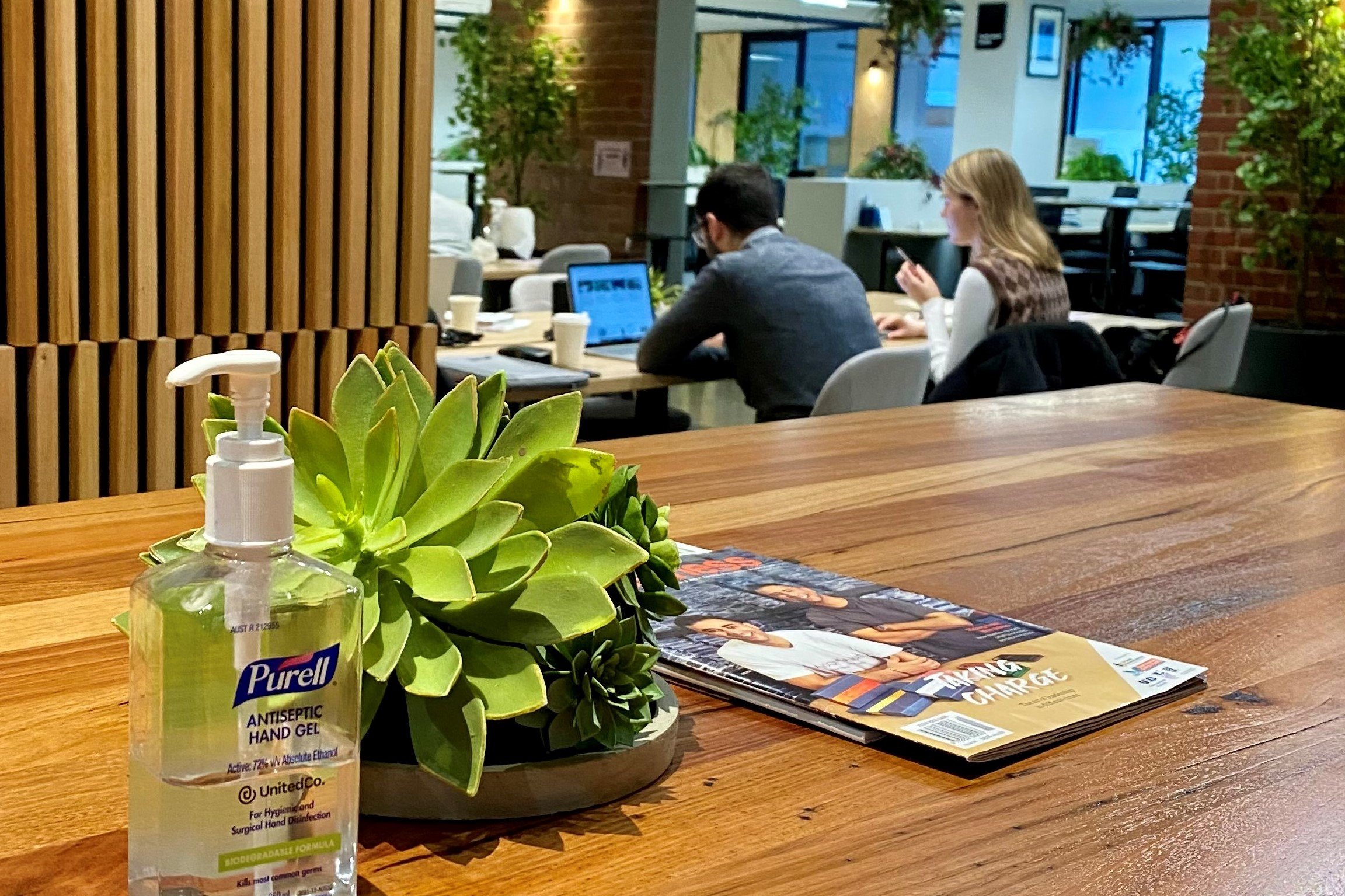 We created a list of helpful resources for your business. Including sources of reliable news and information.