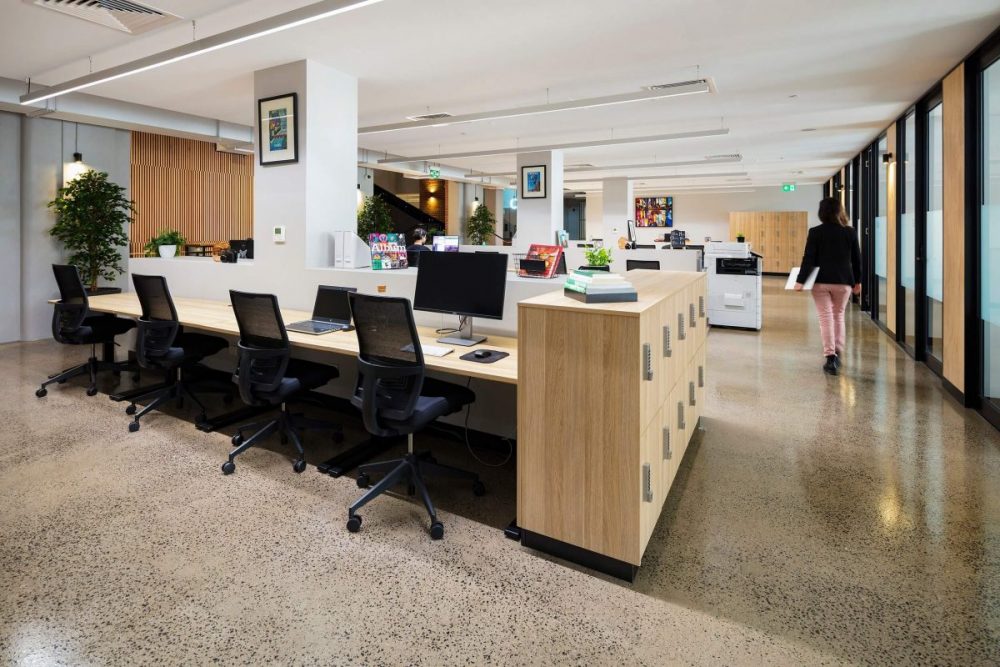 Not so long ago, the term 'digital nomad' was foreign to most – maybe even something that belonged in a science fiction novel.
Today, almost all of us are digital nomads in some way, shape or form. Technological advancements and globalization mean that the traditional office is no longer the mainstream way we work. With easy access to high-powered portable computers, tablets, smartphones and fast, reliable internet available in most corners of the Western world, our office can be wherever we choose to plant our device.
In fact, almost 70% of Australians are already working remotely at least once a week and almost half work outside of the office for the rest of it. And that trend is expected to continue, according to the Global Leadership Summit, where 34% of business leaders noted they expect around half of their workforce to be completely remote by 2020.
However, 'working remotely' can have many meanings. Some work in the field with technology to communicate back to other employees, which can often be in remote locations where central offices aren't viable. Then there are those who are 'family orientated', and like to balance their work and home lives more equally. But beyond those personas, there is a new breed of worker: the freelancers who operate 100% independently and have no central office to call home.
For the latter two, working from home can become the norm, but this can bring extreme isolation with it, too. While technology means that we can talk, video chat, email, live chat, stream and communicate with people in thousands of different ways, it still can't deliver the actual human experience. The result can often mean an onset of anxiety, stress or even claustrophobia – a sense of cabin fever. 
The rise of the coworking space
To combat isolation, remote workers began taking their laptops and tablets to public places that had WIFI and electricity. Coffee shops, restaurants, cafes – even bars – became popular venues for the on-the-go worker, where they could tap away on their device while still enjoying a real human experience.
That has led to dedicated coworking spaces – like United Co. – popping up here in Melbourne, designed for small to medium businesses who are looking to break free of working from home and complete their tasks in a social environment. Beyond that, these spaces offer businesses the chance to collect valuable networking opportunities, as well as easy access to high-end meeting room facilities. 
The benefits of a coworking space
There are many reasons to consider a coworking space over a traditional or a home office. Here are some of the primary benefits you can reap by sharing office space with like-minded professionals, and boost the way you work. 
Sitting in an office cubicle with an overflowing in-tray and a clock literally ticking in your ear, is not the ideal environment for creativity and productivity. Being around excited freelancers and start-ups without the formalities and pressures means your motivation and inspiration will likely hit the roof. Conversely, working at home can make it difficult to get going, as the responsibilities of the household are at your fingertips. Working in a real workspace can help ignite your productivity. 
Being in the centre of all the buzz, like Melbourne's thriving startup and business scene, gives you access to every amenity and corporate need that the Fitzroy area has to offer. And coffee, great coffee. 
Working in an office means all employees are working towards a common, corporate goal. In coworking spaces, there is a vibrant petri dish of professionals and start-ups from a variety of industries, all working towards their own passion and dream. They're not working for 'The Man', they're after something a lot bigger. This presents golden opportunities to meet new people, learn new things and collaborate so that you can all succeed independently.
Building a new network and becoming part of a community will have a flow on effect of new clients. Your new work friends will pass on potential customers they meet in their travels and you will do the same. Word of mouth is a powerful thing, and utilising the advantage that coworking spaces give will only power this up further.
Working in the nine-to-five office construct means you have to go by the big boss's rules and expectations. This is not the case in a coworking space where you can choose your own hours around the important things in life. Need to pick up the kids from school? No problems. Lunch with the in-laws? Take a couple of hours. Want to duck off to the gym? Be our guest. These spaces also tend to have plenty of recreational activities available while you are in a convenient location for cafes, restaurants, bars, gyms, shops and anything else that you might need to access quickly.
For a start-up or a freelancer, leasing your own office space can be a prohibitive expense. Coworking spaces – like United Co. – offer affordable memberships, fluid hours and access. There are also all the amenities of a 'normal' office – like efficient internet connections, copy facilities, meeting spaces and coffee.
Beyond that, the ability to access all-inclusive solutions and flexible membership options – including United Co.'s one-month office plan or daily passes for hot desks – means professionals can choose an approach that best suits their needs and demands.
Read More about the advantages of coworking spaces for nonprofits
How to get started
Okay, so you've signed up, paid your membership and set your laptop/tablet down on your new desk in a shared space. What's next?
First thing's first: launch a few, old-fashioned g'days around the building. Arrive an hour or so before you plan to start work and take the time to introduce yourself to the workers in the shared space.
No need to get into depth about their industry, projects, goals and dreams right now – that can come later. First impressions count, though, so a warm hello on day one will engender better conversations down the track than if you just plonked the computer down and started work immediately without saying hello.
Pro tip: Remember, everyone in the corporate world loves free food too. Dropping some treats into the shared lunchroom is a great conversation starter.
An important thing to remember about these coworking spaces is that they are usually communities, not just individuals sharing the same roof. Most of them have member portals that you can access on your mobile and there will be community and networking events held in the building and in external locations.
Sign up for as many as possible, to begin with, as this is a great way to get yourself and your business out there.
Additionally, no one likes a hard-sell and millennials are especially closed off to being hammered over the head with pitches. Over half of this demographic will stay loyal to a brand once they choose it, though. When you are meeting and greeting make it about socialising, meeting new people, showing them your value as a person rather than a brand. The rest will all fall into line through time.
Once you are confident and have made some new friends, take some initiative down the line. Set up your own community events and networking opportunities. This could start with simple Friday knock-off drinks and work up to full collaborative workshops in the future. Most shared spaces have a community manager as well, so it's worth getting to know them, as they will be an invaluable resource.
As you progress, just keep in mind that not everyone wants to chat; they are still here to work. Always say hello and then follow up with a question on whether they are free for a chat or not, if the timing fits. Most people will chat anyway, to be nice, but their mind will be wandering back to their work.
Once you have established connections, friends and networks, you can all pool resources to help each other out. A graphic designer, software designer, accountant and content producer can all work together to achieve big things independently and as a collective.
Just remember – just because you are free of the nine-to-five office grind does not mean you should shun routine. Everyone has different methods of being productive and it is important to find yours – and stick to them. Try different hours, different areas of the space, different people to sit near and find your happy space. Once you have found your niche where you can work productively, stick to your routine.
A handy word of advice? Get some good headphones. When someone beside you starts blasting YouTube videos through their speakers, you will understand why. On Fridays though, this is probably welcomed.
Pro tip: Food vendors love it when large groups of people sit in a building and work together because they get hungry. There is a high likelihood that the restaurants, cafes and fast food shops near your space will offer a discount to your building.
Join a five-star working space
Situated in the heart of Fitzroy, sits one of Melbourne's oldest thoroughfares that has housed many important buildings and businesses over the years.
It was opened in 1837 and has gone through several evolutions since. Now, United Co calls the famous street home and offers the best coworking facilities for the new breed of freelancers, start-ups and entrepreneurs in Melbourne.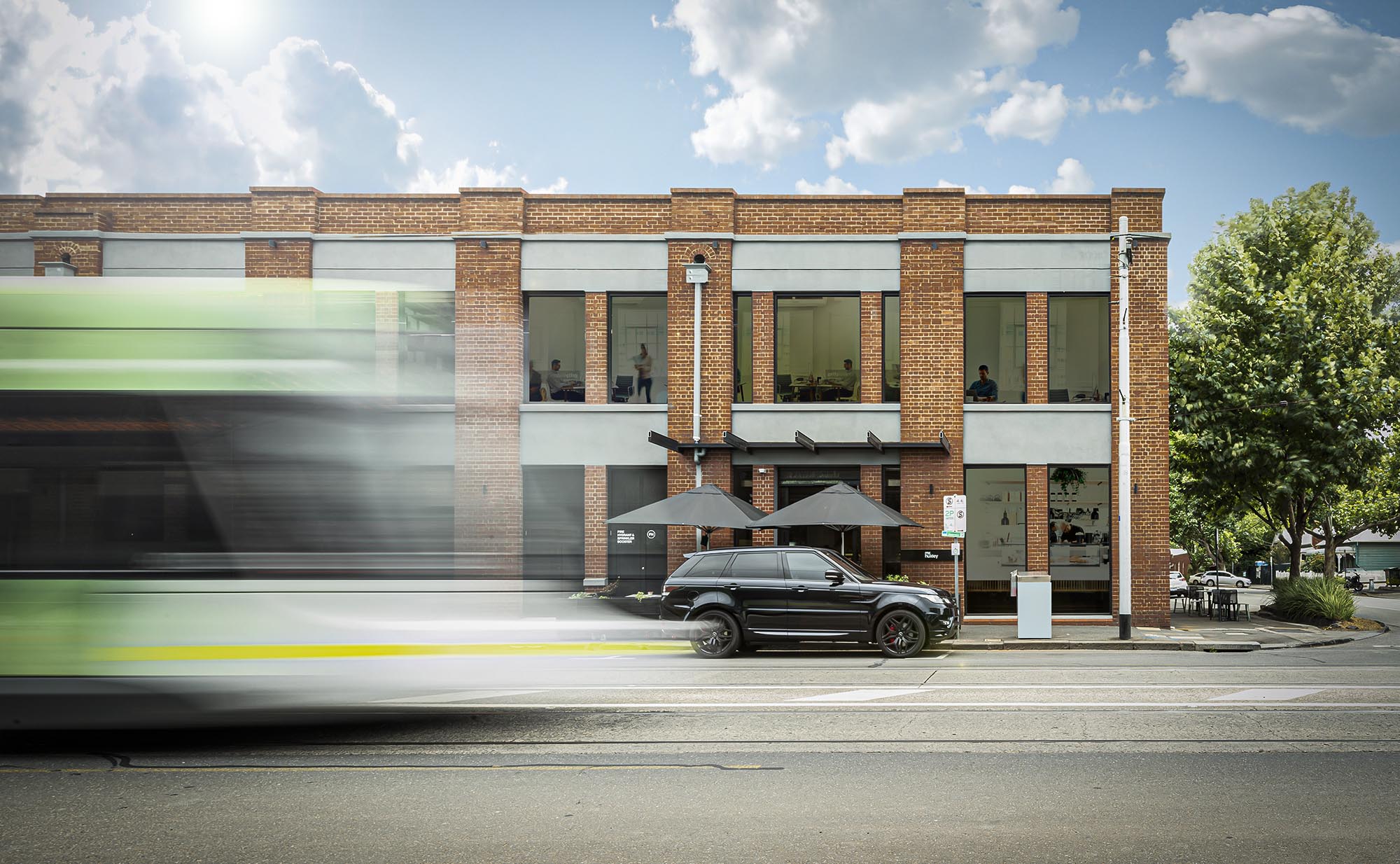 Over 160 people are signed members of United Co, working independently and collaboratively across the 95 private offices, over 100 dedicated and hot desks and 8 meeting and training rooms.
There is a wellness space that includes a gym and yoga classes and private spaces for meditation, prayer, parents' needs, paid services like massages or even just a light nap.
Other features include an event space, on-site parking and ample alternatives nearby, a licensed cafe, bike storage, lounge areas, printers/copiers and showers.
There is also a member portal and regular networking opportunities to help you get to know the other workers in the building, providing the perfect coworking space where you can collaborate and innovate with all the office perk and requirements to make the process as easy as possible.
---
How to quit your 9-5 without looking back
Working in a cubicle with strict hours to stick to and workplace rules to abide by can end up being a stifling experience. Add to that craving the fear of missing out on what life is offering those with freer circumstances, and you're likely to find yourself questioning where you're at with your career path. Imagine having the opportunity to work an 8-hour day, but being able to start the clock whenever suits you best. Or having the freedom to work in a space that inspires you, and pushes you to be more productive in your field, simply because you enjoy the way you're able to complete your work.
Enjoy a flexible workplace
Flexible workplaces are fast evolving into a league of their own, and while they may have once been taboo, they're now the go-to for some of the world's most productive, hard-working professionals. While these spaces still provide you with the capacity to work in a 9 to 5 approach – if you like to stick to routine – they also allow you to do so much more with your day overall.
For early risers, it might mean being able to get to work by 7am, and tying up the day by 3pm, skipping the infamous Melbourne traffic and heading out to the gym instead. Similarly, you've got the option of starting late, which means you can drop your kids off, hit up a mid-morning gym class, or take your time to enjoy a coffee and breakfast as you scroll through your daily to-do list. For others, it means being able to work smarter through more inspired thinking and a determination you couldn't get in a 9 to 5 job.
Broaden your networks
However, once you decide to scrap the traditional workday and head out into the world on your own, making the move from the usual office approach to a nomadic one can be a bit of a culture shock. Working from home offers great benefits, but the isolation and lack of social interaction often motivate professionals to seek a community environment again.
Coworking spaces have established themselves across Melbourne because of this demand, catering to on-the-go workers who don't quite have an office to call home, but don't want to tie themselves to a desk either. Fostering social and professional relationships, coworking environments deliver digital nomads and remote workers the ability to cultivate connections that are needed to continue paving the path to success, all in a landscape that offers a vibrant and creative appeal.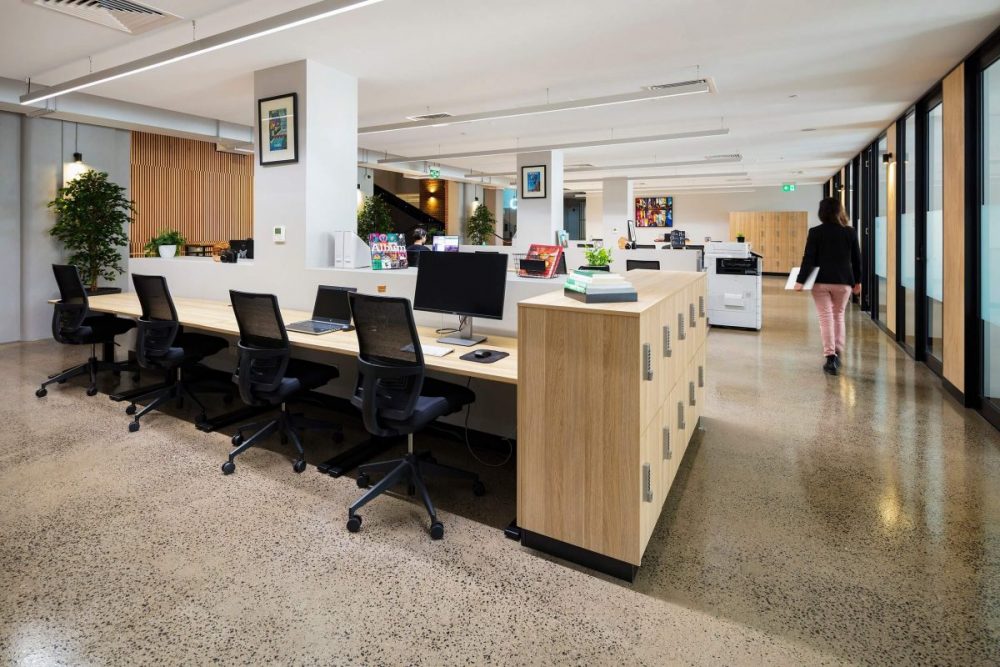 The day-to-day of the average worker has changed significantly over the last decade, and the usual 9 to 5 job is no longer a burden that has to remain. For some, ditching the grind and adopting a more collaborative, flexible approach to their work life is the perfect way to redesign the rest of their lifestyle. From emotional, physical and mental benefits, to increased productivity and overall happiness – clocking off on the traditional workday is quickly becoming the top option for many professionals across Melbourne.
Why coworking spaces are great for growing your business
Melbourne's name for creativity and innovation isn't one that's likely to drift away any time soon, so the wide adoption of coworking and cross-collaboration is no surprise. Offering new and small businesses the chance to get the job done without spending big bucks on a fancy office, switching the old-school workplace out for a fresh and flexible one is top of the list for many business owners across Australia.
Here are four reasons why coworking spaces are great for growing your business, no matter your field.
They're a cost-effective solution
Coworking spaces are designed to provide everything you need in one place, cutting the cost of operations and overheads significantly. Depending on the space you decide to set up in, hiring options are varied, allowing you to choose the option that suits your needs the best; there's no need to waste hard-earned dollars on bits and pieces you're not likely to require or use.
2. Location, location, location
By setting yourself up in a coworking space, you get more of a choice of how you want to run your business. Like United Co. in Fitzroy, there are coworking spaces readily available in a majority of capital cities across Australia, giving you the opportunity to work right in the middle of a people-centric business hub. It also gives you the chance to choose a location that is close to home, public transport or in an environment you deem most suitable for your brand. Ultimately, it gives you the flexibility of choosing where you want to work and making sure that it's a location that's easily accessible to you and your employees, all the while fostering the way you want to work overall.
3. Company and collaboration
If you are a part of a small business, positioning your business in a coworking environment is an easy way to get to know new people, expand your knowledge base, and surround yourself with other like-minded professionals…even if you're working on your own. While working for yourself offers a plethora of benefits, accessing human interaction and collaboration can be less accessible. Instead of working out of a closed-off office or from your kitchen table, utilizing a coworking space allows you to be among others and eliminates the element of loneliness that is prevalent in most start-ups and small businesses. It also allows you to access professionals in other industries that can help you evolve your brand or disrupt the industry with an outside-the-box offering you may not have thought of yet.
4. All of the perks
Most coworking spaces offer some type of perk for renting a space with them. At the very least, there are bathroom and kitchen facilities. However, some of them even include onsite gyms, catering, mail services, receptionists, and access to quality internet. These are all, usually, incorporated into the price of your office space, but can be dependent on packages. While not all of the perks are essential to your work life, there are some that will help your business thrive and improve your productivity individually.