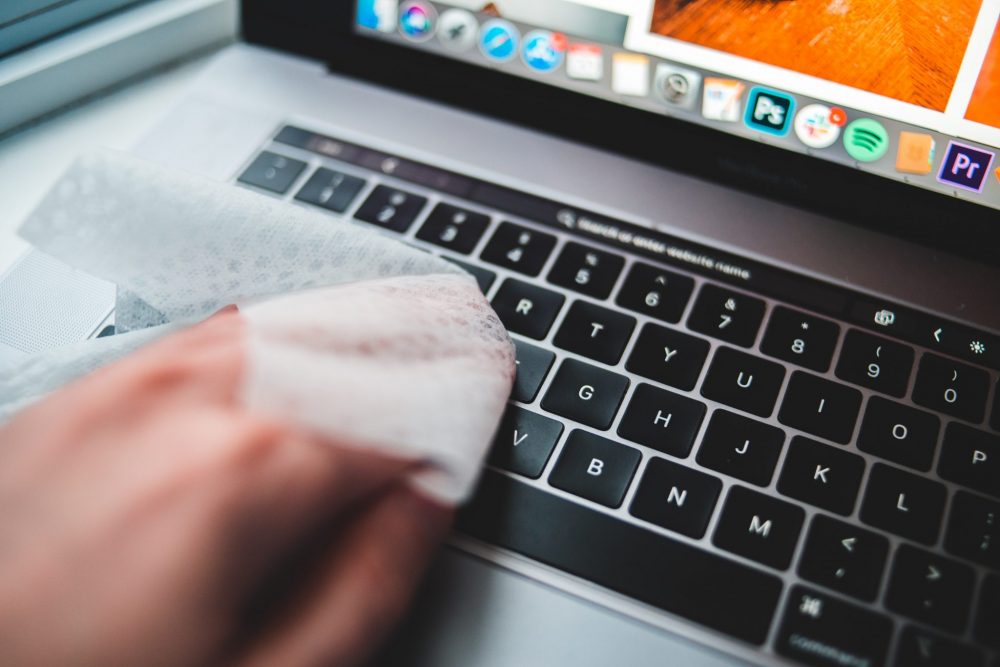 United Co. is committed to providing workspace to new and existing members, nearby businesses and individuals who are looking for a suitable place and safe place to continue their work the best they can during these challenging times. Our business centre will stay open whilst we are permitted and it is safe to do so. In order to ensure the safety of our employees, members, visitors and guests we have made adjustments to our operations. Please read the article below to learn more about our COVID-19 policy.
Measures we are taking to avoid the spread of Coronavirus in our Business Centre
As we all adapt to a new normal, United Co's response to COVID-19 in the workplace continues to evolve as per the recommendations of Work Safe Australia. In order to support you and work teams in returning safely to work in our business centre, we have collated some information regarding our policies guidelines as well as helpful resources for your business.
If you are feeling unwell or need support
During these times, if you are feeling unwell in any way it is important to stay at home and self-isolate until you feel better. This is the only way to help protect the people around you and the wider community.
Symptoms of COVID-19 range from mild illness to pneumonia. Some people will recover easily, and others may get very sick very quickly. People with Coronavirus may experience symptoms like fever, flu-like symptoms such as coughing, sore throat and fatigue or shortness of breath.
If you do suspect that you may have Coronavirus use the symptom checker provided by the Australian Department of Health. To seek medical attention for symptoms relating to Coronavirus call the National Coronavirus Helpline on 1800 020 080.
In case of an emergency, call 000.
If any United Co. employee, member, or visitor is unwell, as per the directive of the State and Federal Government, they must stay at home.  If you become unwell whilst at United Co. it is recommended that you leave, go home and get tested if you have flu like symptoms.
If a United Co. employee, member or guest:
tests positive to Covid-19; or

is identified as a close contact of a person who has tested positive; and 

has worked from, or visited United Co. in the 14 days prior to testing positive, 
they must contact the Centre Manager by emailing [email protected]  Upon receiving such notice, under the guidance of the Department of Health, United Co. will notify the community and visitors that have attended the centre in that time. The centre will close for a period of time for deep cleaning.  United Co. will keep personal details confidential.
During this time of isolation, you may find yourself struggling mentally and experience feelings of loneliness or anxiety. If you or anyone you know needs help, the following organisations can be contacted.
---
---
Adapting to a new way of working
United Co. has built a strong community since it's opening in 2018. Now more than ever it is important that we help those around us and bound together. We are forced to distance ourselves physically, but we should not isolate ourselves socially. Catch up with your coworkers online, whether it is to collaborate or motivate each other or simply because you miss the daily social interaction at the coffee machine. While many of us have adapted to working from home it is important to maintain those social connections that we have built, we may just have to connect differently.
Many businesses have sent their employees to work from home, but you may find it challenging to work from home if you don't have a dedicated quiet space to work. If you live in Fitzroy, Collingwood or a nearby suburb and find it challenging to work from home, we may be able to assist you with a suitable and safe workspace and encourage you to reach out to us. We offer day passes and flexible memberships that may benefit you.
If you are running a business and are worried about business continuity, we can help you with mail handling and phone answering services. If you like to learn more, have a look at our virtual office memberships. 
---
---
Advice and updates on COVID-19
The Australian Government has released an official app with the information you need to know about Coronavirus as well a WhatsApp channel. To download the app search "Coronavirus Australia" in the Apple App Store and on Google Play.
For more information about COVID-19 please visit the websites below for up to date and reliable advice.
For news about the development of the Coronavirus in Australia visit the website of the

Department of Health

.

If you need information about the development of COVID-19 in Victoria or want to check if your business is currently allowed to operate check this dedicated website from the Victorian Government

coronavirus.vic.gov.au

.

For advice on how to protect yourself, your relatives and the people around you from the Coronavirus visit the website of the

World Hea

l

th Organisation

.
If you like to discuss the measures taken by United Co. to help prevent the spread of COVID-19 in our business centre or have questions regarding our products and services we encourage you to contact our team.