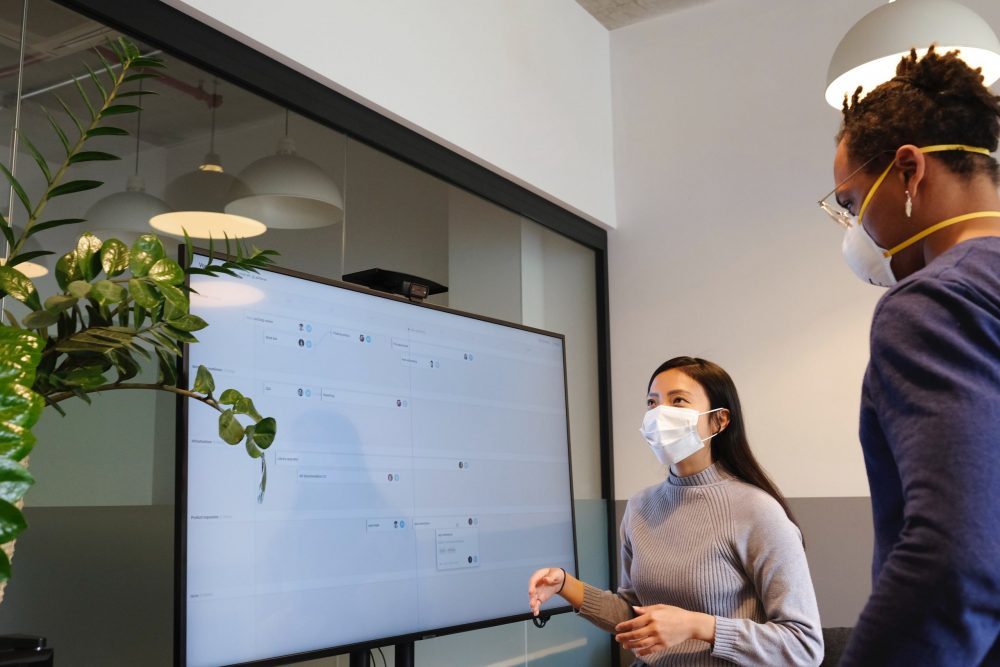 Covid has affected businesses all over Australia and the World. Victoria and Melbourne were hit particularly hard with the strictest lockdown of all the Australian states and territories. After months of Zoom calls your business will need to reconnect with clients, refresh your staff with team building events and forge forward with collaborative strategy meetings. To get this done as we creep back to the new normal your business will be looking for a Covid safe venue for meetings with customers and hosting business events. 
How do you know if your meeting room is up to standard? Safe Work Australia and the Victoria government regularly issue fresh guidelines for Covid safe industry plans. You can spend hours looking through the latest guidance, measuring the distance between chairs, topping up the hand sanitiser and giving it a thorough clean, or you can sit back and let someone else do it for you.
Flexible Options
To host meetings, seminars and events for up to 30 guests in a Covid safe manner United Co. provides the most flexible venue for meeting clients and your staff. When you have to put all of your focus into creating the perfect pitch for the client or a rousing motivational speech for your growing team you don't need distractions. Having a Covid safe venue for your business event is one more detail that you can delegate. By staying fully up to date with Australian and Victorian health guidelines for Covid safe industry plans United Co. can prepare your room, with the floor plan of your choice, in the safest possible way. 
Getting There Safely
Public transport is often viewed as having the potential to harbour the virus making getting to work, meetings and events a concern for many people. United Co's heritage Fitzroy venue can provide on-site parking. Being able to feel safe and relaxed is important for the hosts and the attendees of any gathering.
We Have To Hand It To You
You have to remember so many things before a meeting; the Powerpoint presentation, whether have you polished your shoes, what time the meeting starts, whether should I go to the bathroom ten minutes before and more. Have I got hand sanitizer shouldn't be one of them? When you look for a Covid safe venue for a meeting or venue for a business event things like this should be a given. United Co. provides hand sanitizer, disinfectant wipes and tissues in all rooms, entry points and kitchens.
Touchy Subject
Along with "new normal" and "unprecedented" another phrase has found its way into our everyday vocabulary, "high touch points". Door handles, handrails, kitchen taps, the buttons in the lift, all these things that we hadn't thought about before Covid. When you need a venue for meeting staff and customers it is natural to expect it to have been vacuumed and dusted. Now however you need it to be Covid safe too. This means regular cleaning and disinfecting. United Co's meeting rooms are cleaned after each use and those high touch points and high traffic areas receive regular attention throughout the day.
Food Without The Fuss
The more that people move around a venue the more likelihood there is of contact with others and accidental transmission of Covid. Covid safe industry plans stress the importance of distancing and encourage limited movement when possible. United Co's on-site licenced cafe, Eight Grains, can cater meals in individual boxes, provide bottled water and keep you nourished throughout your meeting without having to leave the room. By reducing the amount of movement in the building you reduce the likelihood of accidentally catching, or passing on, any viruses. But also, who doesn't like to be waited on?
Don't Risk It
The guidance is clear when it comes to symptoms, if you have symptoms stay at home. Fever, coughing, sore throat, these are some of the common symptoms. Stay home, call your doctor, get tested. But what if there is someone with symptoms who really needs to be at the meeting. United Co.has several rooms with video conferencing facilities available. By making sure you select a room with a video or phone conferencing setup you can be sure that everyone can attend the meeting in person or virtually.
The Latest News
Having a Covid safe industry plan means constantly reviewing the latest guidance from state and federal governments. Flexible workspace professionals United Co. stay on top of this, so you don't have to. When selecting a venue for a business event knowing that the venue will react quickly to any changes in the guidelines means that you can trust that your meeting or event will be compliant.
Bringing It All Together
Having productive meetings and successful events is tough, even tougher in the current environment. Picking a Covid safe venue for meetings should allow you to focus on the things you do best. Physical distancing, cleaning and disinfecting, sourcing and supplying hand sanitiser, leave it to the professionals. With meeting rooms, a boardroom, training room and spaces catering for Covid safe business events of up to 30 guests, United Co. have you Covid safe and covered.
If you are ready to start planning business meetings and events again. Book a Meeting Room Online or Enquire about our Venue Hire services.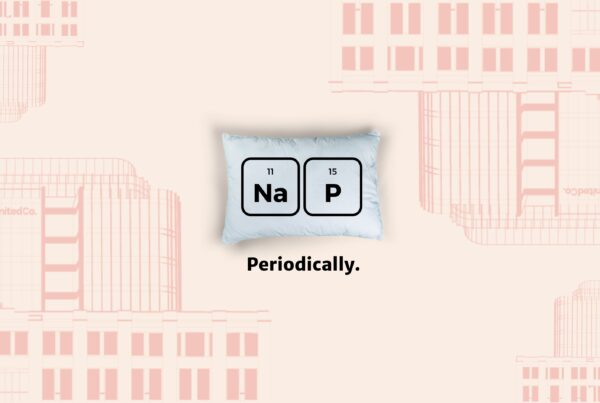 In our fast-paced society, we often overlook the critical role of sleep plays in our overall well-being. Quality sleep is a vital component that extends beyond mere relaxation and rejuvenation;…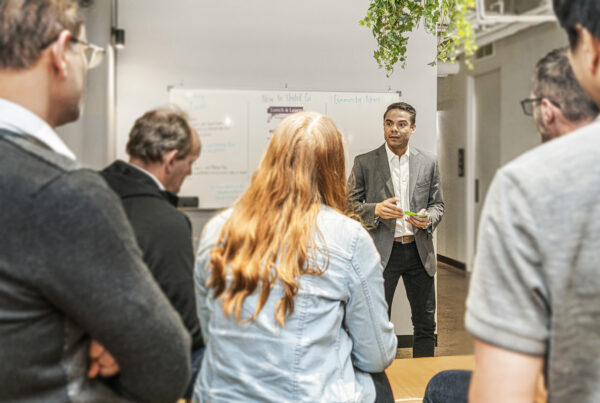 A "parking lot" is a project management technique used during meetings and discussions to temporarily set aside ideas, issues, or topics that are important but are not immediately relevant to the…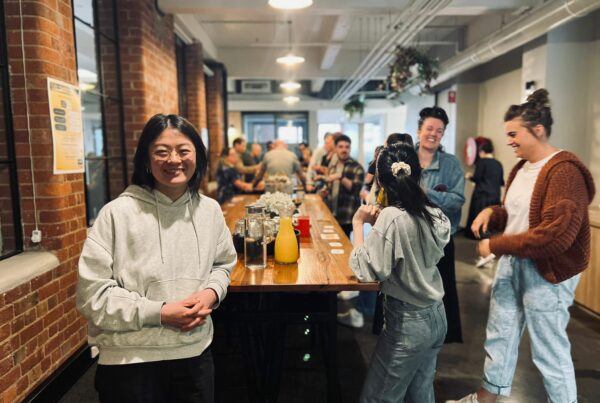 Are you a forward-thinking professional seeking to amplify your networking and collaboration efforts? At United Co, Melbourne's premier innovative shared workspace and coworking hub, we understand the power of…